Crockery Designed for Sakura Fans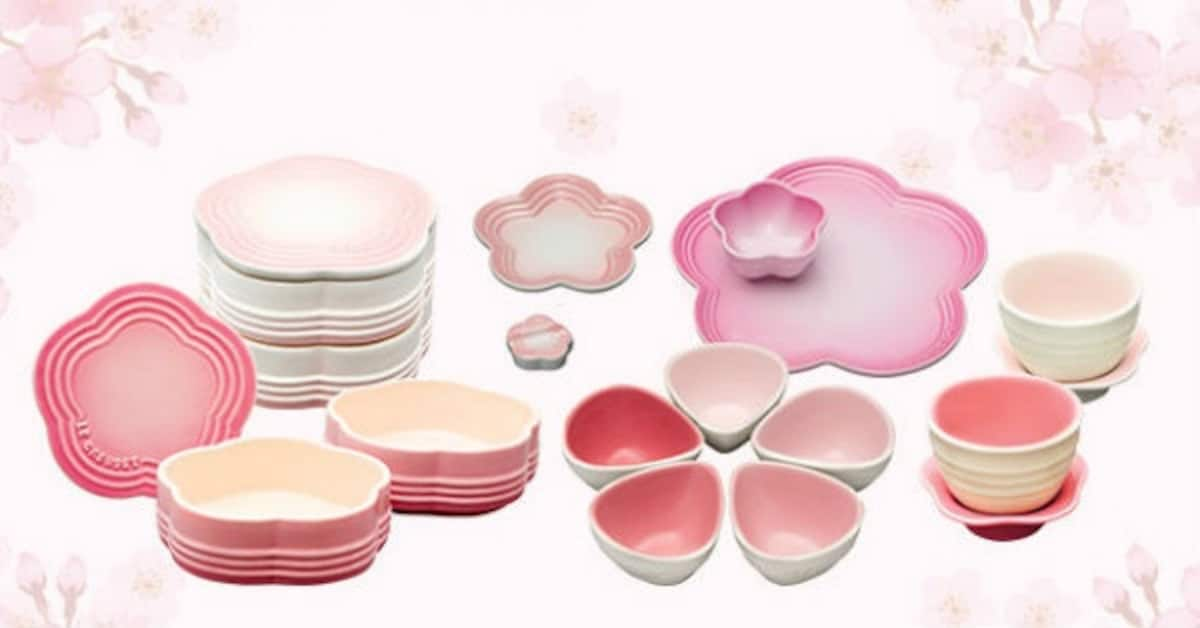 The Flower Collection line includes some of the company's most popular items with a flower-themed twist in a pop yet elegant style, and should be perfect for spring get-togethers and seasonal festivities. They even have a special commemorative cookware item for Le Creuset Japon's 25th anniversary! Let's take a look at some of the pieces in the collection.
Tea Cup & Fleur Saucer (¥2,700 [US$24.13])
This dainty tea cup comes with a flower-shaped saucer, and is ideal for serving Japanese-style teas like sakura or plum tea, or even jelly or pudding-type desserts.
Fleur Petal Dish Set (¥6,480 [$57.90])
These small dishes are made in the shape of sakura flower petals. The inside surface of each dish is colored in a different shade of pink, and the pieces can be arranged together to form a large flower shape.
Stackable Ramekin Fleur Set (¥8,640 [$77.21])
This two-tiered stackable ramekin stoneware set comes in an adorable flower shape, and can be used to showcase your culinary creativity in a party setting or simply as tableware for daily meals.
Windsor Pot with Flower-Shaped Knob (¥25,920 [$231.31])
This enameled cast-iron pot is relatively small and easy to handle, and since it has plenty of depth, it's ideal for cooking soup or even rice. It comes with two lovely flower-shaped knobs, one in stainless steel, and the other in heat-resistant phenolic material.
Cocotte Fleur with Flower-Shaped Knob (¥35,640 [$317.84])
This flower-shaped casserole, also made of enameled cast iron, was a huge hit in Japan last year, and it too comes with the same two types of flower-shaped knobs as the Windsor Pot above.