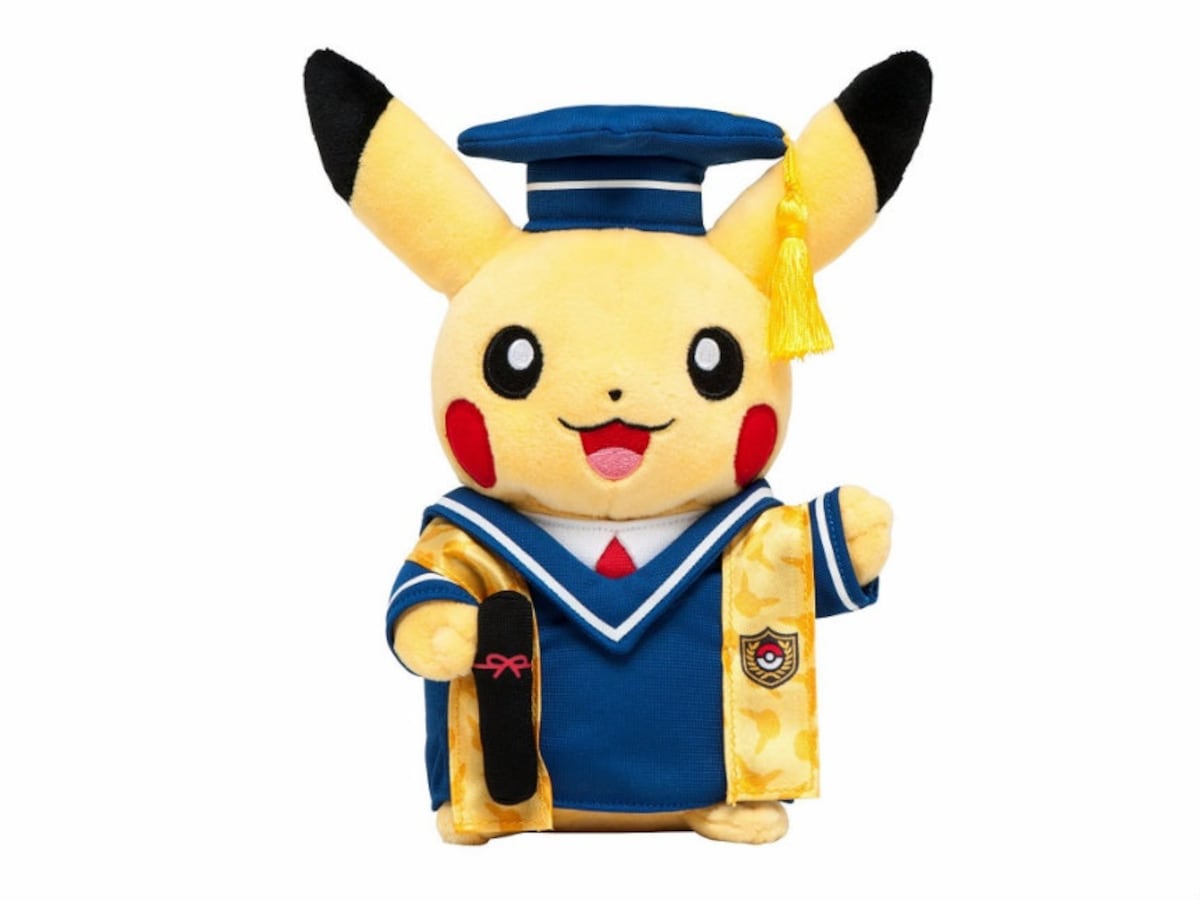 The March 2015 Monthly Pikachu line of stuffed animals features the Pokémon mascot as an adorable grad dressed in cap and gown. If his beaming expression wasn't enough of a giveaway that he passed his classes with flying colors, there's also the fact that he's moved his tassel to the left, is wearing a Poké-Ball-emblazoned honor society ribbon and is carrying his diploma in the cylindrical holder the documents are commonly kept in in Japan.

But there's a double meaning to making March's Monthly Pikachu a graduate. The ¥1,600 (US$14) plushie marks the 12th, and final, stuffed animal in the series. Don't fret, though, because the seasonal fun will continue with double the Pocket Monsters in the new Monthly Pair Pikachu series, with each month featuring a male and female Pikachu in new outfits.
After graduation in March, the Japanese educational system has only a brief break between school years, with the new term starting in April. Because of that, the first two representatives of the Monthly Pair Pikachu, officially the April pair, are ready for their first day of the spring semester, with both of them decked out in their school uniforms.