Jazz Up Your Facebook Reaction Icons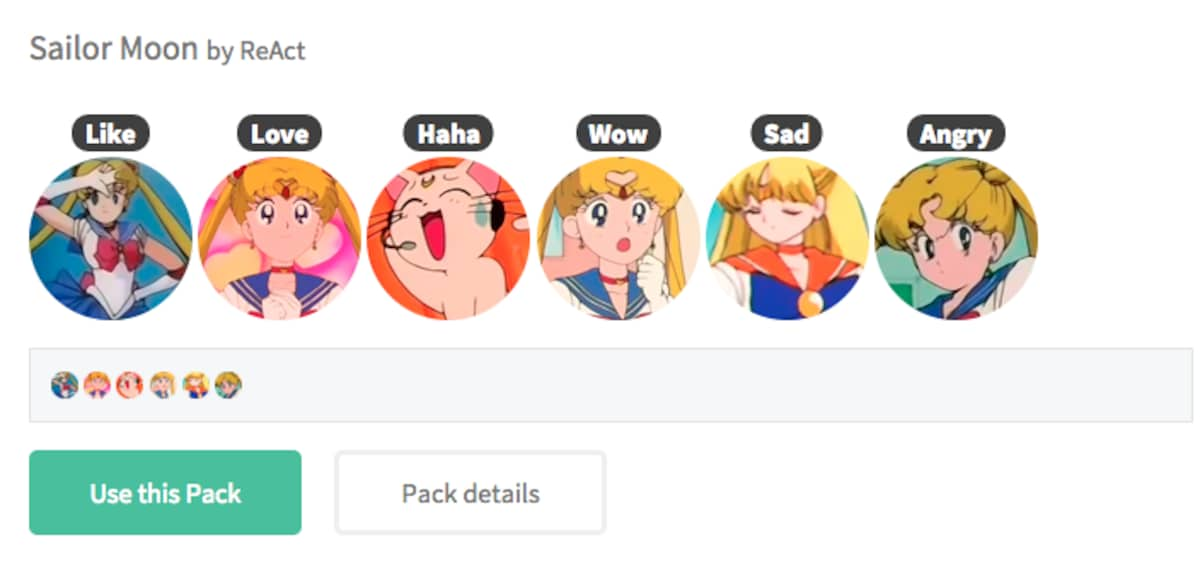 Reaction Packs is a browser add-on available for Firefox and Google Chrome, which allows you to modify your Facebook post reactions with cute (or not so cute) characters of your choosing. So, instead of Facebook's standard round, yellow guy, you can get, say, Pikachu or Totoro to help you show the online world exactly how you feel. Reaction Packs even lets you create and share your own if you can't find what you're looking for. So far, our favorites include:
Susuwatari from My Neighbor Totoro...
Totoro himself...
and Digimon characters.
You can also make packs with photos, like AKB48.

After you add the extension to your browser, you can go through the Reaction Pack website to find the icons of your choosing. Once you find the one you want, hit "Use this Pack."
The extension will automatically set up your Facebook to use your new pack instead of the default (you may need to refresh, if Facebook is already open).

Unfortunately, you can't have more than one Reaction Pack running at a time, but they are really easy to change. So you could, in theory, modify your "reactions" to find the perfect fit for your real-life reaction. Keep in mind, the pack you have is only visible to you, and will show up as the usual reaction to everyone else.

There are already over 350 different packs to choose from, ranging from anime characters to political figures. Although, you might not be a huge fan of the new Facebook reactions, we're willing to bet that you can find the perfect Reaction Pack to make your social networking much more entertaining.

Related Stories:
Limited edition triple-size Lotte pie snack is so popular, we're unable to get our hands on them!
The coolest figure collection you'll see today: Space maids!
American newscaster can't stop laughing at crazy Japanese mascot