All-You-Can-Eat Fried Chicken for ¥100!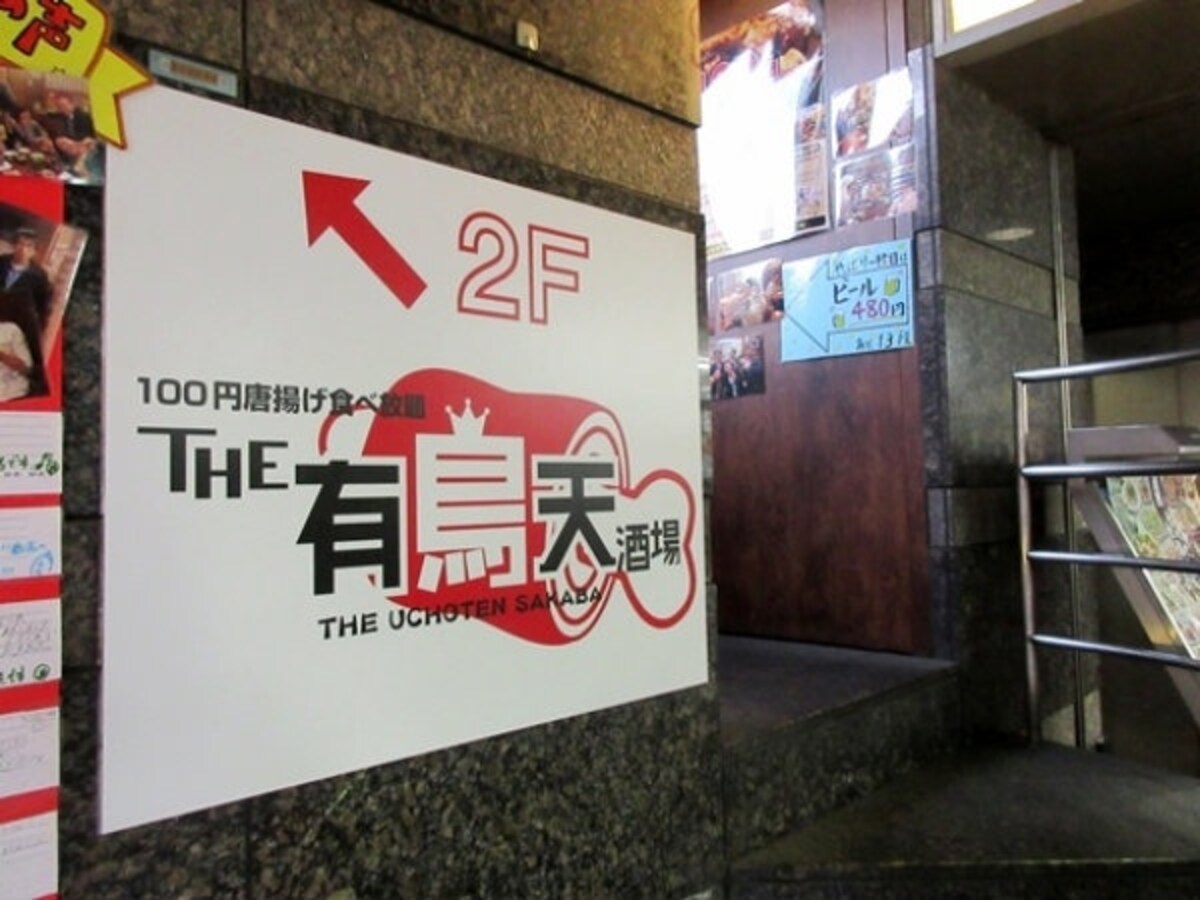 You'll find Uchoten Sakaba in the Asakusabashi neighborhood. The restaurant belongs to the izakaya class of eateries, casual dining halls with a wide menu of small plates and alcoholic beverages to choose from. Uchoten Sakaba is beloved for its whiskey highballs, but what enticed us to go is their all-you-can-eat fried chicken deal.

Really, all-you-can-eat fried chicken is worth it at any price! But Uchoten Sakaba's unlimited kara-age offer is an insanely attractive bargain, because it costs just ¥100 (US$0.89).
At first, we thought this might be some sort of limited-time offer, maybe to commemorate the anniversary of the restaurant's opening or something. But nope, it's all-you-can-eat fried chicken day at Uchoten Sakaba every single day, although the super-cheap offer is only available after 5 p.m.

However, since Uchoten Sakaba is a business, and not a fried chicken-dispensing philanthropic organization, each customer is also asked to order one drink and one non-kara-age food item during their visit. Thankfully, the restaurant's prices are quite reasonable. For the food, we decided on a salad (¥520 [US$4.50]) to give our meal a healthy component and also act as a palate cleanser between orders of kara-age.
We also ordered a mega-size highball, which was definitely big enough to justify its ¥690 (about US$6) price. The restaurant also has beer and cocktails from as little as ¥380 (US$3.35).
Now you might be expecting, given its almost non-existent price, that Uchoten Sakaba's kara-age isn't anything special in the flavor department. Nothing could be farther from the truth, though. Our batch was fresh out of the fryer, with pleasingly crispy breading and meat that was deliciously juicy without being oily. The seasoning works well, and is present in just the right amount so as to keep your taste buds entertained without overpowering them.

As you might have guessed, our first plate of fried chicken was eaten in a flash, so we asked for a refill. Subsequent batches are served two pieces at a time for each person at the table.