Who Wouldn't Want to Wear this Epic Kotatsu?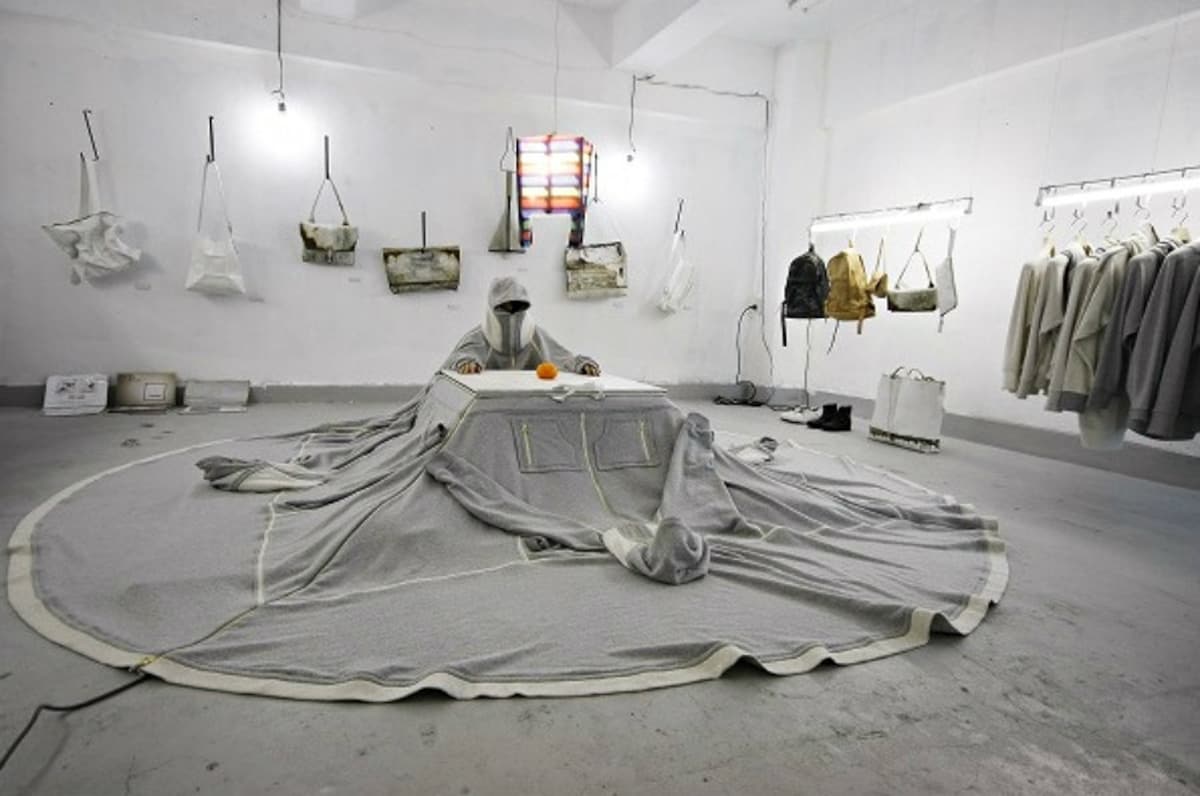 Up-and-coming fashion designer Keisuke Nagami and his clothing label Hatra are shaking up the Japanese fashion industry from the inside out, designing clothes around the concept of relaxing in a comfortable room.

At an exhibition in Tokyo in February 2013, Nagami collaborated with bag designer Yusuke Kagari in an installation and pop-up shop where the centerpiece was a large kotatsu—a traditional heated table that is a symbol of roomy warmth and comfort in Japan.

But instead of simply slipping under the covers that rest upon the table, the table cover itself was made from four large parkas stitched together. The piece was an epic, wearable kotatsu, which warmed the hearts of visitors.