Samurai Guide: How to Wear a Sword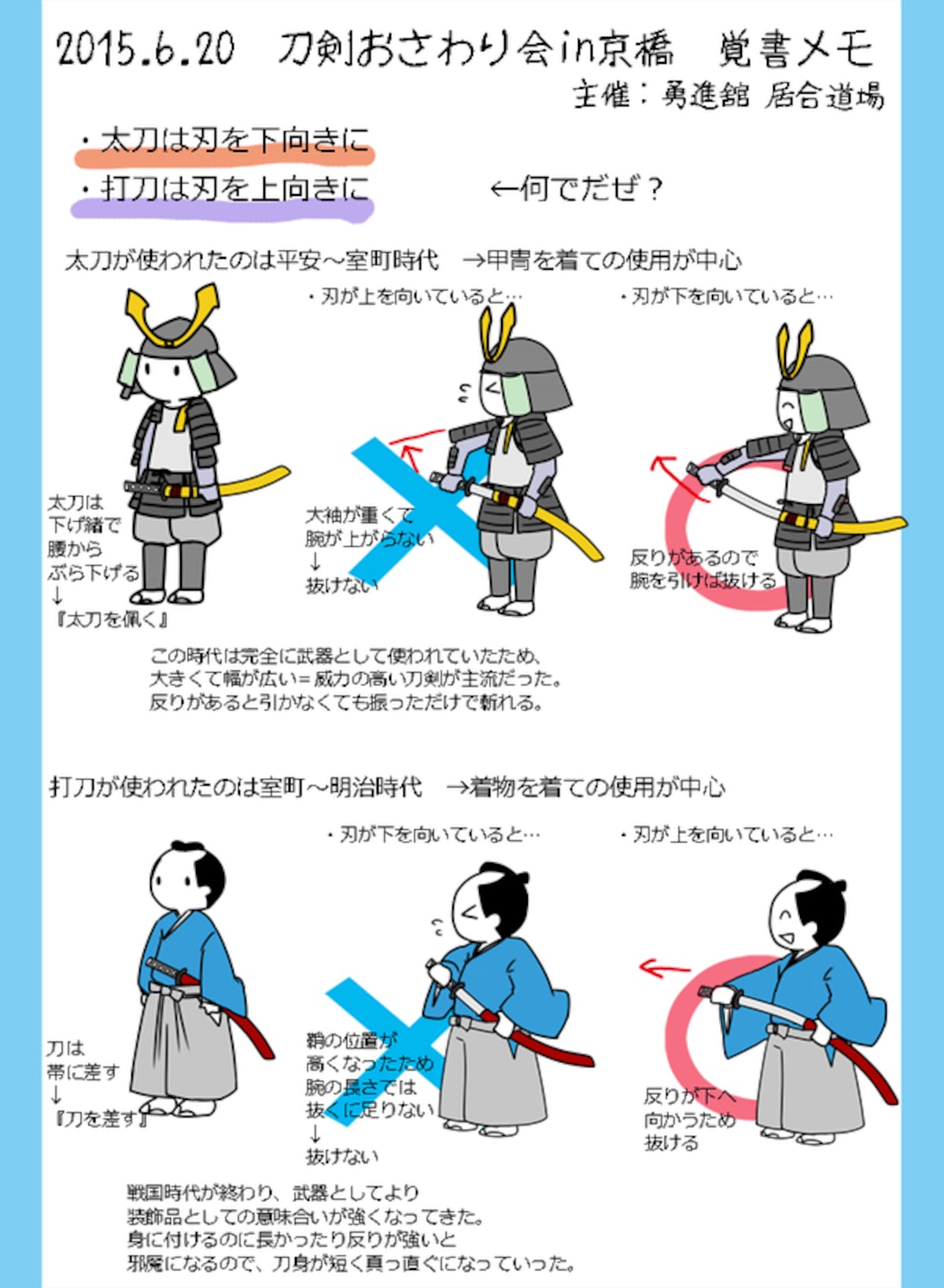 Suuko seems to be a pretty big fan of Touken Ranbu, the hit computer game that stars a cast of anime-style pretty boys representing actual historical samurai swords.
From the start of Japan's Heian Period through most of the Muromachi Period (1336-1573), swords were a commonly and frequently used instrument of warfare. The samurai who carried them were often dressed in a full suit of armor, with the sword hanging from a cord attached to the waist.
As you may have guessed, that armor wasn't made from papier-mâché. Anything that was going to protect a samurai on the battlefield needed to be crafted from sturdy, heavy metal. The plating along the upper arm and shoulder made it difficult for the wearer to raise his arm very high, but by keeping the cutting edge pointing down, the sword could be drawn simply by extending the arm forward.
Once Japan's government was stabilized, open warfare became less common. With the end of centuries of civil war, most samurai in the 16th century and later were going about their business dressed in kimono, with their sword tucked into the sash holding the robe closed.