This 3DS LL Design is a Blast From the Past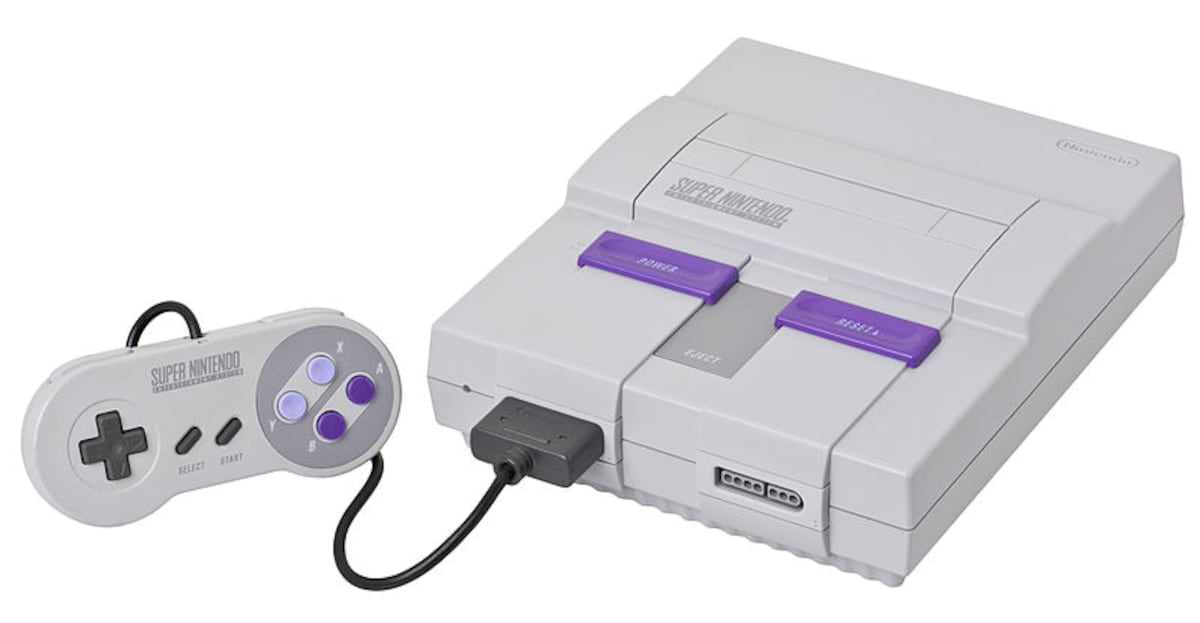 For those unfamiliar with the design of consoles from the 20th century, the North American Super NES was oddly angular up top and had a weird, wavy, baked-good-like ridge running along its base, plus its entirely subdued hues made it look cold and lifeless. But despite its appearance, it gave North American gamers a system to run Chrono Trigger, The Legend of Zelda: A Link to the Past, and the first-ever Mario Kart game.
By comparison, the Super Famicom—and the European Super NES for that matter—looked equal parts high-tech and fun thanks to its sleek, colorful design.

As a matter of fact, the Super Famicom is so memorably eye-pleasing that Nintendo is bringing its design back again for a new edition of its 3DS LL handheld system.
Set to be released in mid-April 2016, the casing's artwork is so faithful that you might find yourself trying to actually slide the drawn-on power switch up or insert a Super Famicom game into the not-quite-quadrilateral that represents the cartridge slot.