7 Great Train Passes to Save Money on Transit
1. Japan Rail Pass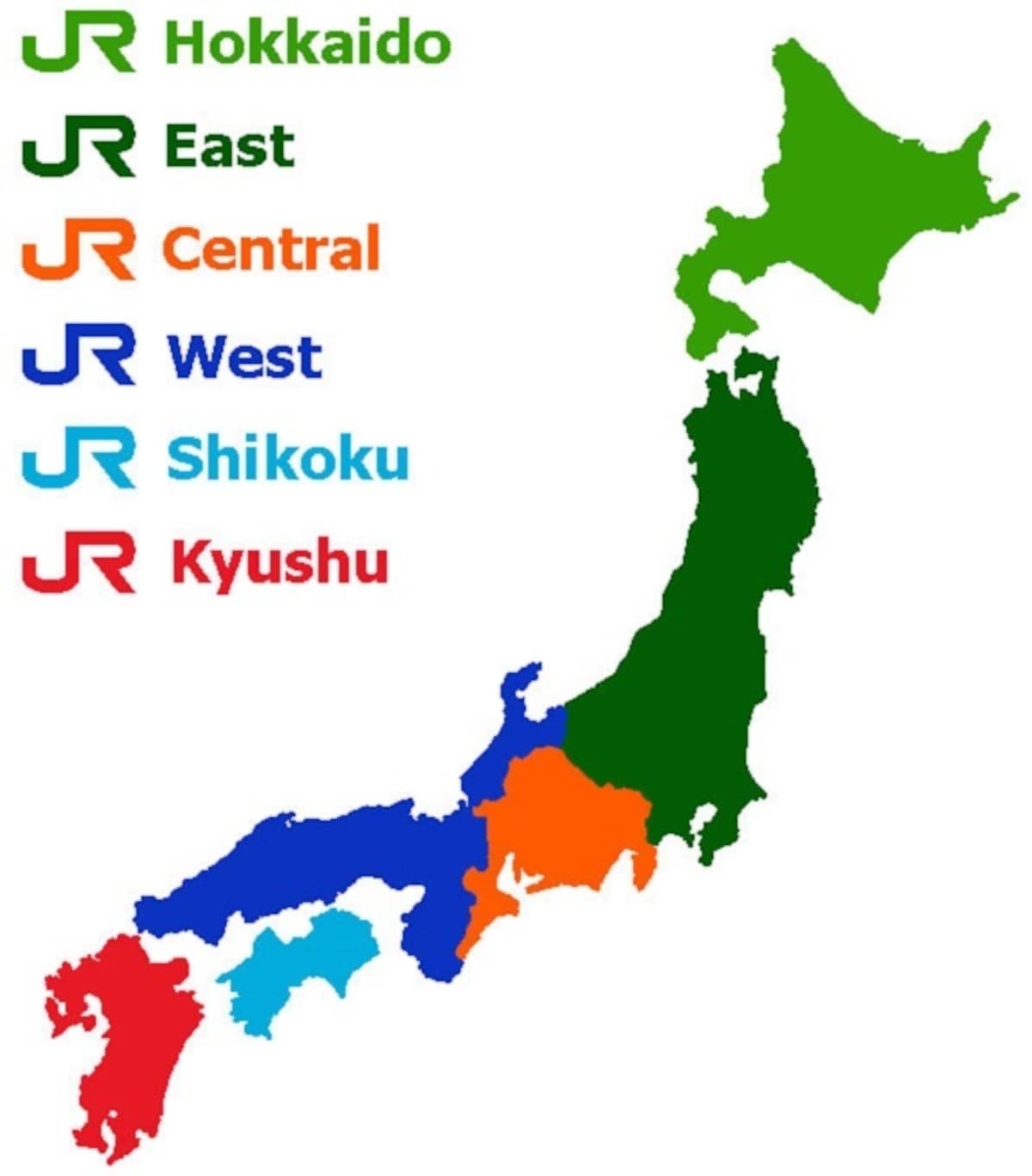 This is pretty much the ultimate pass, and it's available only for tourists—in fact, you can only buy it before you arrive in Japan! The Japan Rail Pass gets you unlimited travel pretty much anywhere in Japan using JR lines, including the Shinkansen bullet train.

However, you won't be able to use non-JR trains, and the Nozomi (the fastest version of the Shinkansen on the Tokaido Line) and the Mizuho (the fastest Shinkansen between Shin-Osaka and Kagoshima-Chuo) are also out.

Pass options include a regular Japan Rail Pass or a Green-type pass that allows access to the superior-class Green Cars on certain long-distance trains (including the Shinkansen). Passes are available for seven days, 14 days or 21 days, priced at ¥29,111, ¥46,390 and ¥59,350, respectively, for a regular pass. See below for details and availability.
2. Tokyo Metropolitan District Pass (Tokunai Pass)
A good choice for Tokyo is the Tokunai Pass, which can be used in Tokyo's 23 wards. It covers almost all areas of the city, coming in at ¥750 for adults and ¥370 for children for a day of unlimited travel.

It can only be used on local and rapid JR East trains, excluding reserved seats. However, be aware that it doesn't cover subways, so you'll have to stick to overland travel.
3. Tokyo Metro 24-Hour Ticket
This is similar to the JR Tokunai Pass, but applies to the expansive Tokyo Metro subway system. Just like the Tokunai Pass, it can be purchased either in advance or on the day of travel. Adult passes cost ¥600, while the pass is ¥300 for children.

If you'd like access to more subway lines, you can also get a Common One-Day Ticket for Tokyo Metro & Toei Subway, which allows access to Toei lines as well as those run by Tokyo Metro. These are ¥1,000 for adults and ¥500 for children.

If you can't be bothered trying to figure out the difference between all the different lines, you can also just go for the Tokyo Combination Ticket, which gives you a day of unlimited access to the Tokyo Metro, Toei Subway, Toei Streetcar, Toei Bus (except those with fixed seats), all sections of the Nippori-Toneri Liner and all JR lines in Tokyo. However, you'd better be planning on traveling some pretty long distances in your one day, as this pass goes for ¥1,590 for adults and ¥800 for children.
4. Triangle Tickets
Triangle Tickets are passes for the Tokyu railway lines in Tokyo, allowing unlimited travel in the popular triangle between Shibuya, Jiyugaoka and Futako-Tamagawa. The pass is ¥400 for a day, and includes unlimited access to the Toyoko Line between Shibuya and Jiyugaoka, the Den-en-toshi Line between Shibuya and Futako-Tamagawa, and the Oimachi Line between Jiyugaoka and Futako-Tamagawa.
5. JR Tokyo Wide Pass
The JR Tokyo Wide Pass gives you access to a truly wide range of options in Tokyo and the surrounding Kanto area, including reserved seats on limited express trains and ordinary cars on the Shinkansen toward Nasushiobara, Sakudaira and even Gala Yuzawa ski resort! While other Shinkansen routes are unavailable, you can still use regular and express trains down to Tateyama in the south of Chiba, Ito City on the Izu Peninsula, and Kofu in Yamanashi. Useable for three days, adult passes are ¥10,000 and children's passes are ¥5,000.

The JR Tokyo Wide Pass can only be purchased and used by holders of non-Japanese passports.
6. JR West Kansai Wide Area Pass
Similar to the JR Tokyo Wide Pass, this pass offers unlimited access to the Shinkansen, limited express trains and local trains in the Kansai area for five consecutive days—including Nozomi and Mizuho super-express trains between Shin-Osaka and Okayama, though the Shinkansen cannot be used between Shin-Osaka and Kyoto. The price is ¥9,000 for adults, ¥4,500 for children—with a discount for online purchases or purchases from a travel agent overseas!

To be eligible to use the pass, you must be a temporary visitor, and cannot be a resident of Japan.
7. Kyoto Tourist 1-Day or 2-Day Pass
The Kyoto Tourist 1-Day or 2-Day Pass offers unlimited access to the City Bus, Kyoto Bus and Municipal Subway, as well as coupons for selected tourist sites. You can get a one-day pass for ¥1,200 or a two-day pass for ¥2,000. There are also various passes for just the bus or just the subway, which you can look into below.