Experience a Budget-Friendly Japanese Inn
For travelers, keeping your hotel expenditures in check can often mean losing out on ambiance. That won't be a dilemma for the guests at The Ryokan Tokyo Yugawara, though. While billing itself as the "low-cost carrier of the ryokan (Japanese-style inn) world," the hotel aims to provide as much Japanese atmosphere as possible at a low cost.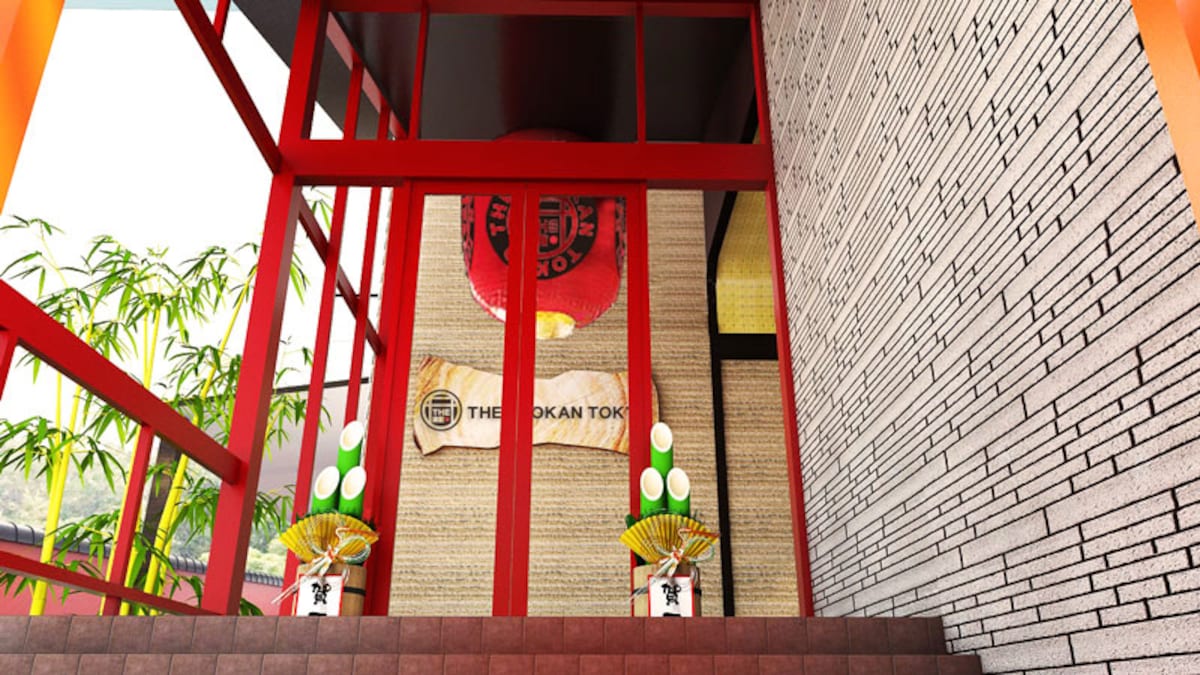 Located in Yugawara, a hot spring resort in Kanagawa Prefecture roughly one hour south of Tokyo, the ryokan's design and décor are inspired by some of Japan's most iconic views. The arched entryway is reminiscent of the mountainside tunnel of torii gates at Kyoto's Fushimi Inari Shrine, and the crimson lantern hanging in the entryway calls to mind the one at Tokyo's Sensoji Temple.
Both private rooms (starting at ¥5,800 [about US$48] per person per night) and dormitory-style accommodations (from ¥3,000 [about US$27]) are available. Being a hot spring town, The Ryokan Tokyo Yugawara has its own natural onsen baths (separate for men and women), with the water piped in directly from the spring source. Single-occupant shower booths are also available for those not ready to take the plunge and try Japanese-style communal bathing.
The private guestroom even comes with your own TV...
... while the dormitory offers bunk beds.
For photography fans, there's a long hallway with scenic backdrops. The Ryokan Tokyo Yugawara is actively courting cosplayers by encouraging them to pose here in their costumes, and the hotel also has a changing room specifically devoted to changing into and out of cosplay outfits.
Breakfast is complimentary for guests of private rooms, and there's also an on-site restaurant complete with a bar counter where sake tastings will be held.
In addition, the inn plans to hold other cultural events and demonstrations on the raised dais in its common area.

The Ryokan Tokyo Yugawara hopes that in providing entertaining, accessible accommodations it can encourage first-time visitors from overseas to make a return trip to Japan in the future. At the same time, its location in Yugawara, a town often overlooked by foreign travelers despite its hot springs, mountain hiking trails and beautiful plum blossom garden, means that even as they ease into the Japanese experience, guests will be seeing a part of the country few overseas visitors ever do, making this budget-priced ryokan the best of both worlds.

Related Stories:
Beautiful, 100-year-old Japanese guest house is so cheap, for some guests it's free
New onsen facility in the heart of Tokyo's business district to be ready for Olympics
We visit the Guinness World Record-holding oldest hotel in the world – established 705 A.D.!