8 Free Things to Do on a Rainy Day in Tokyo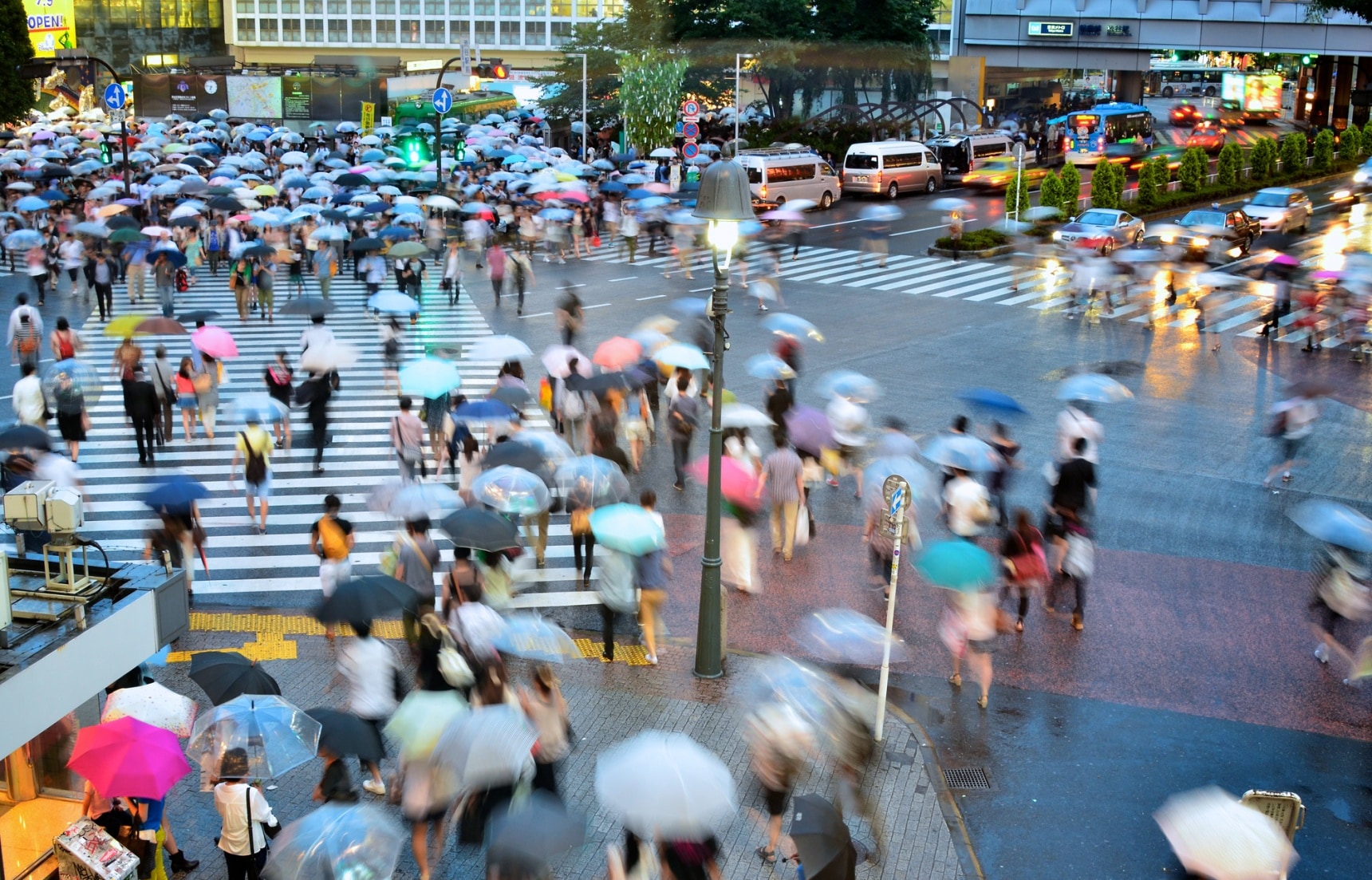 When it rains in Tokyo, especially if you're in the city during June or September, you're bound to meet a lovely swath of wet, with water falling from the sky almost every day. Instead of getting depressed about it, read below and find eight unique ways to spend an entertaining and unique rainy day in Tokyo! And all these suggestions are free!
8. See the View From the Tokyo Metropolitan Government Building (Shinjuku)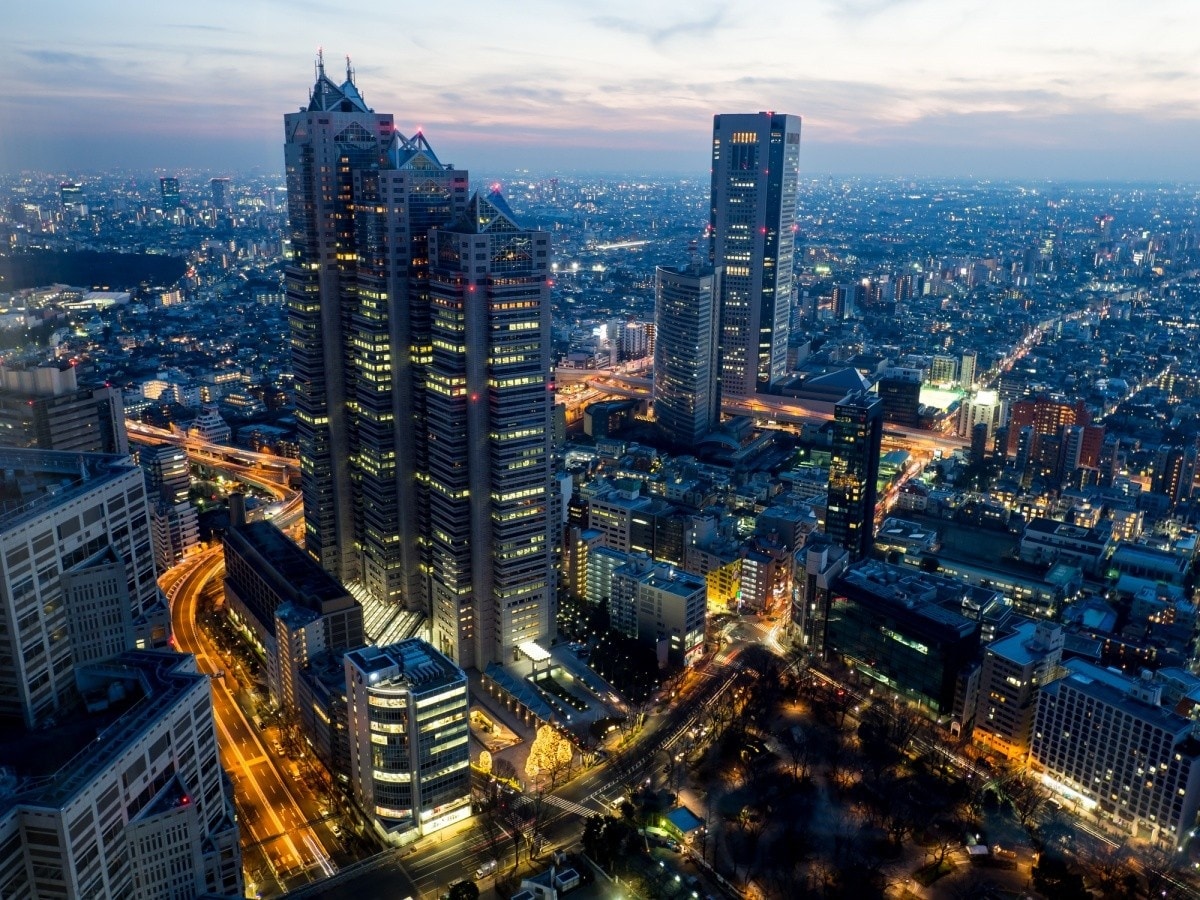 This is a bit of a classic, but if you've never gone on a rainy day, why not? The view will be an interesting change from the standard sunny panorama—and rain does little to dull the lights of the night. The 202-meter-high (663 ft) observation deck is a favorite spots for the cheapos who want to observe the sprawling metropolis from above.

If Shinjuku's not to your taste, a similar possibility exists in other facilities like the Asakusa Culture Tourist Information Center—which is just eight stories, but its proximity to Skytree and Senso-ji Temple gives it a great view—or the Bunkyo Civic Center near Korakuen, which presents an observation deck on the 25th floor. Just be aware that these two options aren't open as late, closing at 8 p.m. and 8:30 p.m., respectively, while the Metropolitan Government Building is open until 10:30 p.m.
7. Go to a Free Conference, Government-sponsored Event or Library
If it's during the week and you're a knowledge nerd, check universities in Tokyo: most of their conferences are open to the public, many are in English or will provide simultaneous translation, and while some require advance registration, many don't. Famous universities in Tokyo include Waseda, Keio, The University of Tokyo and Sophia; also check the individual departments' websites.

Additionally, don't forget the websites or pamphlets of the ward (ku) you're in: sometimes the local government will sponsor free events, some of which are catered to integrating foreigners into the local daily life.

Finally, several public libraries in Tokyo will accept membership if you live in the area, or will let you walk in without a card. You can also browse the magazines at the Tokyo Magazine Bank in the Tama Library (part of Tokyo Metropolitan Library), or drop by the Only Free Paper shop in Shibuya where you can browse through free magazines of every kind.
6. Find Free Events on Meetup
Don't scratch your head with a doubtful expression; in Japan, Meetup is more popular than what you would think, and Tokyo Meetup is alive and thriving. There are groups for all kinds of fields and hobbies (photography, writing, language exchange, hiking, futsal, pub crawls ...) and you're bound to find something in line with your interests. Hey, there's even a Meetup to organize and recommend free events! It's mostly parties, but who's going to complain about that?
5. Explore a Mall (and Try All the Food Samples!)
While not everyone is a shopping addict, Japan has an unfathomable quantity of malls with dozens of shop selling both cute and cool or wacky stuff.

The best places to have an interesting afternoon are malls catering also to an anime/manga audience, like Nakano Broadway in Nakano (ever wanted to visit a school uniform shop?) or Sunshine City in Ikebukuro.

Another good place is Venus Fort in Odaiba. While the shops are quite normal, the whole mall was created to mimic an Italian traditional town, and the fake sky on the ceiling will change color according to the time of the day. If you're not sure about what to think of it, you're not alone.

In addition, here's a pro tip: If you go to the food section (usually the basement) of department stores such as Seibu, Isetan and Mitsukoshi, you may be lucky and get free food samples!
4. Visit a Museum
Some museums will be free on certain days of the month or of the year (for example, the National Museum of Modern Art is free every first Sunday of the month), while others are always free (like the Tokyo Metropolitan Museum of Photography, which unfortunately is closed for renovation until fall 2016).

There are also some free museums dedicated to anime (like the Suginami Animation Museum or the Tokyo Anime Center in Akihabara—not properly a museum, but it still hosts exhibits), and weird museums like the Meguro Parasitological Museum (the only museum in the world dedicated to parasites), the Museum of Yebisu Beer, the Sumo Museum, the Bank of Japan Currency Museum, the Chofu Aerospace Center, the Gas Science Museum, the Tokyo Metropolitan Police Museum and the Fire Museum (where you can see, and at times climb into, a real helicopter).
3. Crash a Club for Free
This one is mostly for the ladies. To lure in women, a number of clubs and concert venues hosting DJs will have free entrance if you go before a certain time (usually early evenings) or on certain days—a few examples being Club Camelot in Shibuya (men entering early and members also get discounts) and Lex Tokyo in Roppongi on certain days (usually Fridays).

Tokyo International Party also promotes club events around Tokyo several times per month; foreign women and female students usually enter for free, but people of any gender can get free entrance if their birthday is sometime during the month! All you have to do it subscribe to their newsletter to receive your ticket.

Finally, check out the Metropolis magazine club list and click the "Free" option to get an up-to-date list.
2. Catch a Free Live Concert
It may seem weird, but bands sometimes offer free live events around Tokyo as a way to promote themselves. You may still need to pay a drink ticket fee (around ¥500-600 depending on the place), but the concert itself will be free of charge.

Sometimes, live bars will also have music. While you will have to get a drink, there is no cover charge and the music itself is free.

Another idea is also to look for free live events in bigger music stores, like Tower Records branches. Take a look at their website and see if there's anything that sparks your interest!

How do you get this info? Music stores often distribute free magazines, and you can find some details there. You can also take a look at the live list on Tokyo Gig Guide, a veteran promotion point for the Japanese live music scene.

If you're familiar with the key live venues, check their websites and see if there's anything free coming up (The Pink Cow, Gamuso and Crawfish are good to watch, though they tend to charge cover on music nights). A good place to start is What the Dickens!, which offers live English music almost every night. If you're a fancy kid and you prefer the heart of Shibuya, stop by at Oath or Ruby Room. If you don't like to plan, take a walk in Koenji or Shimokitazawa and follow the music!
1. Learn What to Do During an Earthquake
It's always good to be prepared for natural disasters, and it's especially good if you're planning to stay in Japan for a long time. The Tokyo Fire Department's Ikebukuro Life Safety Learning Center offers free tours, during which you can watch videos about historic earthquakes in Japan, experience an earthquake simulator, practice escaping from a house on fire and learn how to use a fire extinguisher. Since tours are conducted only in Japanese, this activity is better suited for those with a grasp of the language or a translator friend in attendance. Be sure to check the hours of the tours before visiting.

A similar experience is also available at the Tokyo Rinkai Disaster Prevention Park, which includes a simulation tour that will help you surive the first 72 hours after a major earthquake, featuring a unique diorama of a damage-stricken urban area.