Limited-to-Japan Starbucks Latte & Frappuccino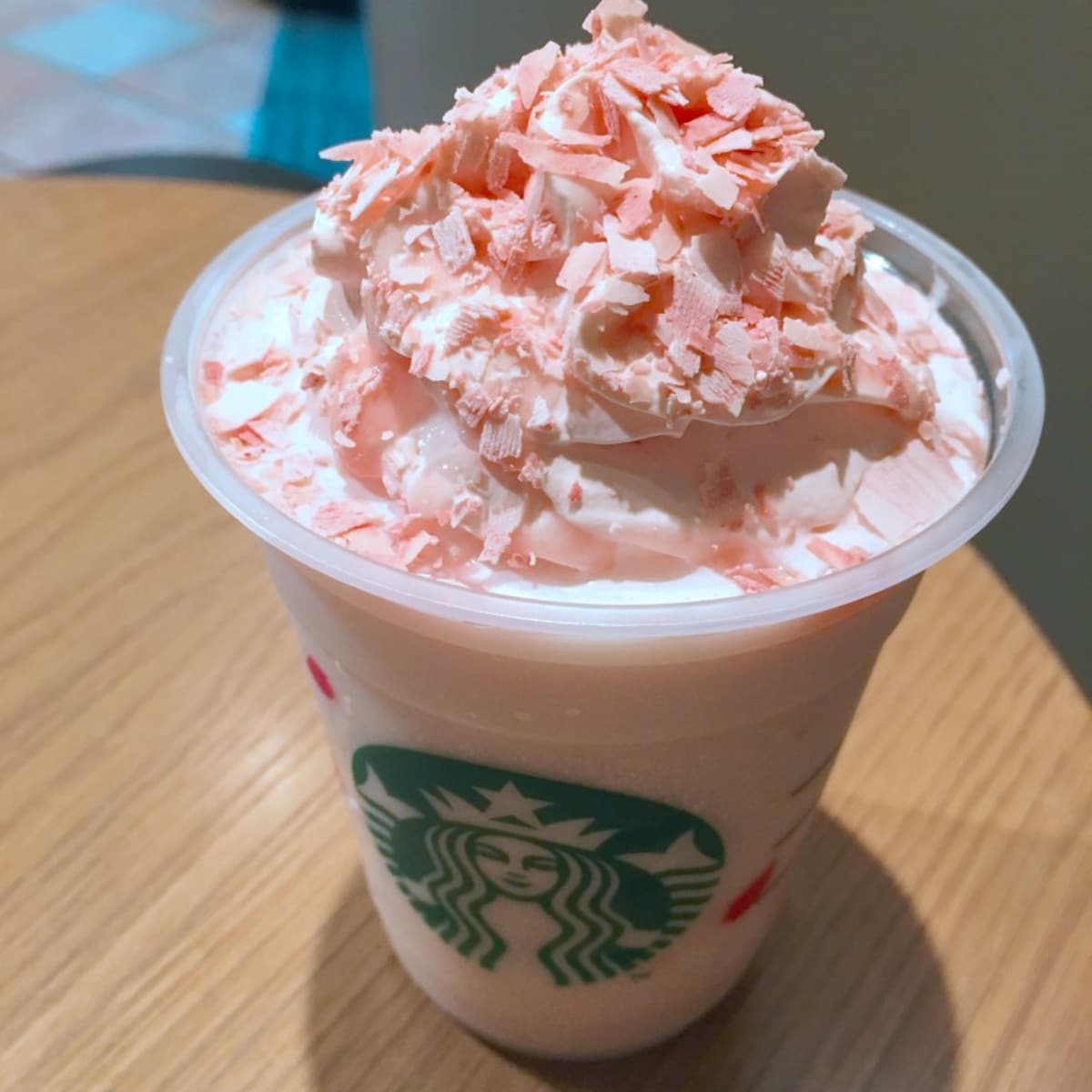 One of the most beautiful things about actual cherry blossoms is the way that their petals create a carpet of fallen flowers beneath the trees when the wind blows. Starbucks' new Frappuccino recreates the effect with a generous dusting of pink strawberry-flavored chocolate shavings.

But the pink color isn't the only connection to cherry blossoms here, as the drink also contains cherry blossom petals and salt-preserved sakura (cherry tree) leaves. With just a sip, the richness of the cream and tart sweetness of the strawberry chocolate compliment each other well, even as they make their presences felt separately. The best part, though, is the light and refreshing, salty aftertaste.