This Is One Cat That Won't Make a Mess
Felissimo, perhaps Japan's most prodigious provider of products with a feline theme, has a new way to keep the contents of your bag organized and clutter-free!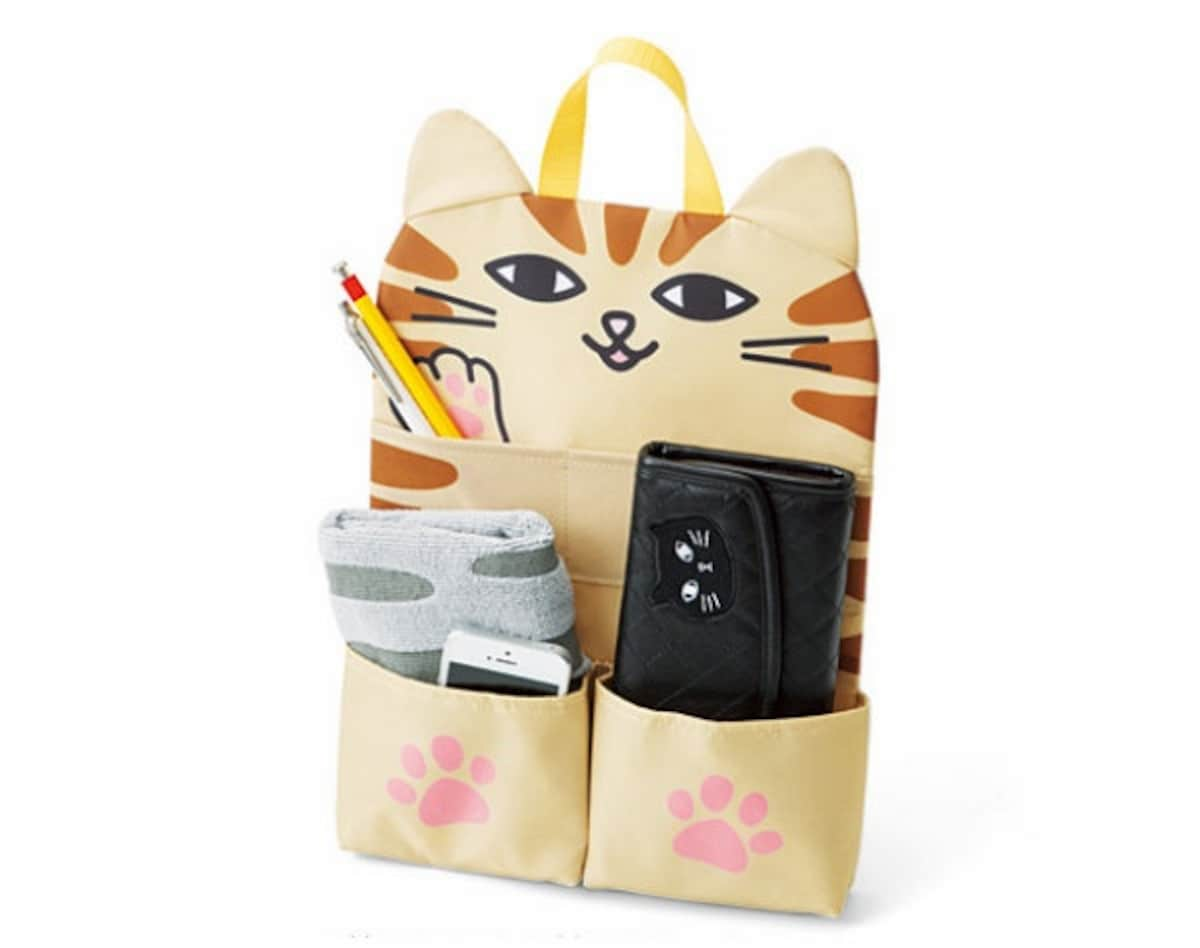 The just-released Leave Your Bag Organizing to the Kitty (Bagu no Seiri wa Nyanko ni Omakase in Japanese) line consists of six tidy cat-shaped organizer sleeves that slip inside your bag to add a handful of extra spots in which to stow your belongings. You'll find four pockets on the front of the organizer, two by the feet that are just the right size for storing your phone, wallet, or cat fortune cookies, and two snugger slots by the forepaws. The organizer also has a handle at the top for easy removal.
The backside, meanwhile, has not only a charming tail, but also a sleeve into which you can slide A4-sized documents.
While the six bags all have the same dimensions (32 centimeters [12.6 inches] long by 24 centimeters [9.4 inches] wide) and number of pockets, each has a differently colored cat. From the top left and moving clockwise, there's tortoiseshell, gray, black, bicolor, gray tabby and orange tabby.

The Leave Your Bag Organizing to the Kitty organizers can be ordered from Felissimo for ¥2,230 (about US$19 each), of which the company will donate ¥69 to a cat welfare charity. Felissimo seems to think they're ideal for adding a little more functionality to a canvas shopping bag, which should make them a hit with eco-friendly feline fans. They seem like they'd work just as well in a purse or backpack though, and really, can you honestly see yourself being in a situation where you have too many pockets or too many cats?

Related Stories:
Cozy kitty pullovers are the perfect outfit to snuggle up in for your next catnap
Store your captured cards and other belongings in these Cardcaptor Sakura handbags
Presenting edible cuteness from the sea—it's cat-shaped seaweed!