Spend the Night at this Onsen from Just ¥1980!
Surrounded by the Kuju Mountains, Trial Spa Resort Toranoyu is located just off the Yamanami Highway in the center of Oita Prefecture's Aso-Kuju National Park.

Read more in Japanese from All About onsen guide, Miyuki Uetake.
Supermarket Soaker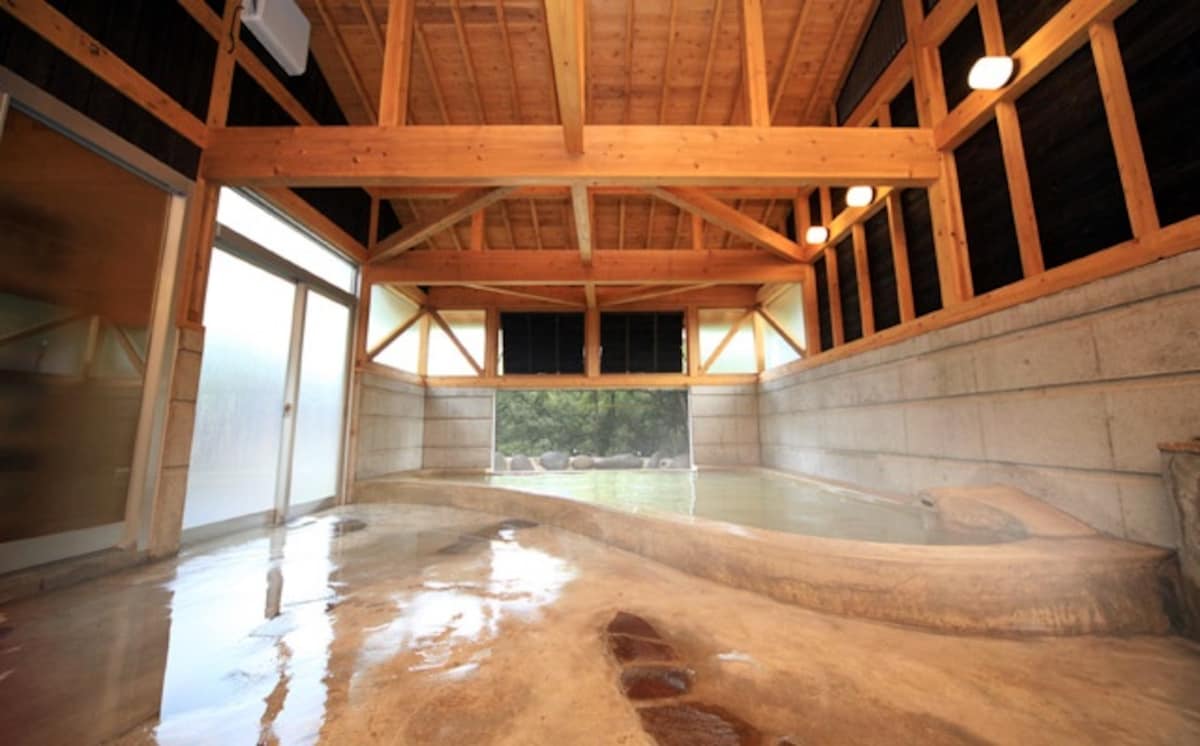 This onsen is named after the discount supermarket Trial, which runs the spa in addition to 180 stores across Japan. Trial is famous for its cheap prices, and on a weekday, Trial members can stay at the onsen for ¥1,980 per night (and even for non-members, it's only ¥2,980 per night—though you can become a member for free at any Trial location across the country). Even when prices go up on the weekends and around holidays, a night is still just ¥3,480.
Tobi Room
The two-person Tobi (Black Kite) room is Toranoyu's cheapest, and it's both comfortable and serene. These duplex-style rooms provide ample space for two, and since the lower room even has a sofa bed, it can likely accommodate even more. Lodgers accustomed to ryokan (Japanese-style inns) should be aware that you have to lay out the futon beds yourself, and as amenities are not provided, you should be sure to bring your own or purchase them at the front desk.
Common Baths & Free Rental Baths
The hot baths, which are split into men's and women's options, each have both an indoor bath and an open-air bath, both of which draw water straight from the hot springs. The hot spring waters contain various minerals and natural components that do wonders for your skin. Each open-air bath has a beautiful view of the surrounding mountains and trees.

In addition, there are a total of five rental baths. These require no extra charge, nor is any advance reservation is required.
Post-soak Nosh
Since Toranoyu accommodates no-frills overnight lodgers, it's perfectly fine to get food in the surrounding onsen area. There are also food services within the onsen grounds, but be aware that these require a reservation. Of course, tou can also just purchase food elsewhere and eat it in the comfort of your own room.

One option is to eat at the Kuorite restaurant, which is located on the far side of the registration center. Equipped with a salad bar, the dishes are made using local vegetables, while breakfast includes ceramic boxes filled with delightful food such as fried fish, squid sashimi and edamame.