Take Your Date Chocolate Mining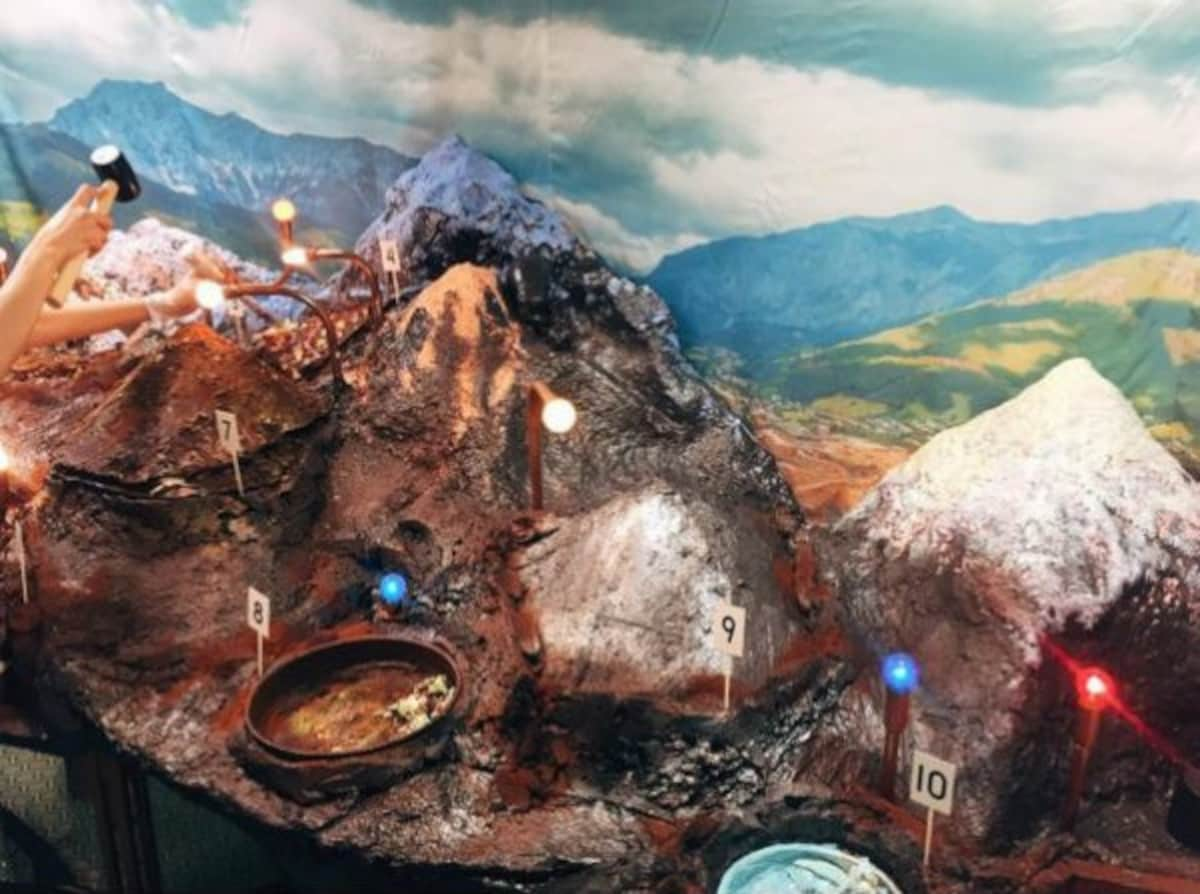 Believe it or not, this is a mountain range made out of chocolate.
A close-up of a chocolate miner hard at work.
Where can you make this chocolate dream come true? At the Isetan department store in Shinjuku. It's a limited-time event for Valentine's Day and it's only open until February 15, so you'd better hurry!
There are 11 different regions on this chocolate mountain, each with its own special flavor.
The mined chocolate pieces are put in a special bottle for you and your darling to gaze at together affectionately until you get home and devour the contents.