'Kanpai' with Gundam Sake Cups
Bandai's latest collaboration combines two giants of the anime industry with over 400 years of Japanese history and tradition. The Gundam Guinomi ("one gulp") sake cups feature two main characters from the legendary Mobile Suit Gundam anime series, created using traditional casting techniques from Takaoka City in Toyama Prefecture.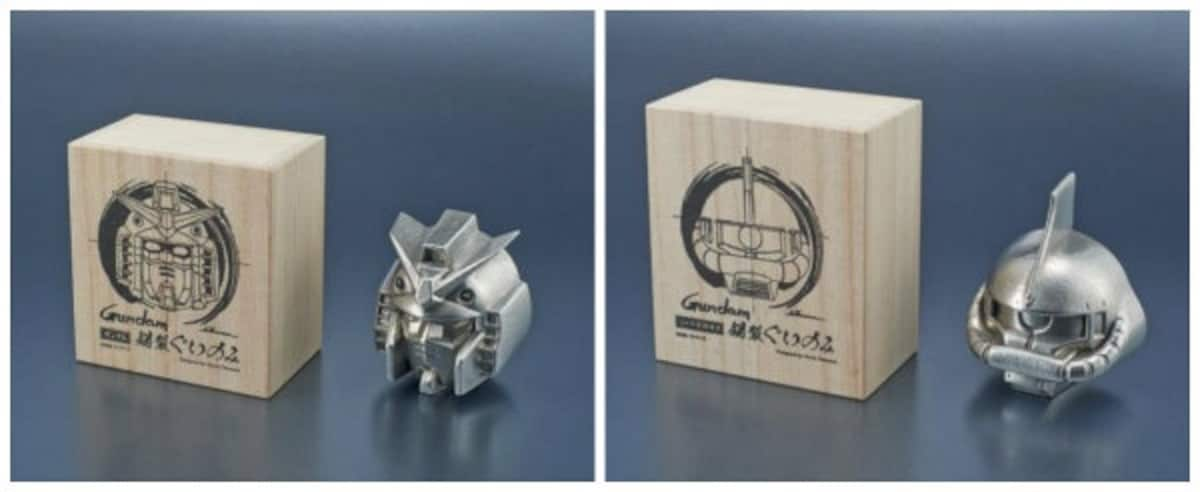 These 100 percent tin sake cups are currently available from Premium Bandai for ¥8,424 (US$71.70) each.
Takaoka's cast metal industry dates back to the early Edo Period (1603–1868), when the second head of the Kaga Domain, Maeda Toshinaga, invited seven casters to the area in 1611 in order to stimulate commerce around the castle region. The ancient technique is now recognized as a "Traditional Craft of Japan".
All those centuries of tradition have now melded with the anime world, combining metal and mecha to bring us two unique vessels from Gundam, one of Japan's most popular science fiction franchises.
To ensure the iconic characters were faithfully reproduced to the highest standard, the original designer of the Mobile Suit, Kunio Okawara, was called in to oversee production.