Rest Your Wrists On These Cute Cushions
In Japan, a keyboard wrist-rest is more than just a soft, cushiony item designed for support and comfort. It's an open-invitation to bring out the cute. Nailing the kawaii objective is the "PC character cushion," which includes a variety of cuddly, well-known critters to bring you wrist support and some much-needed cuteness.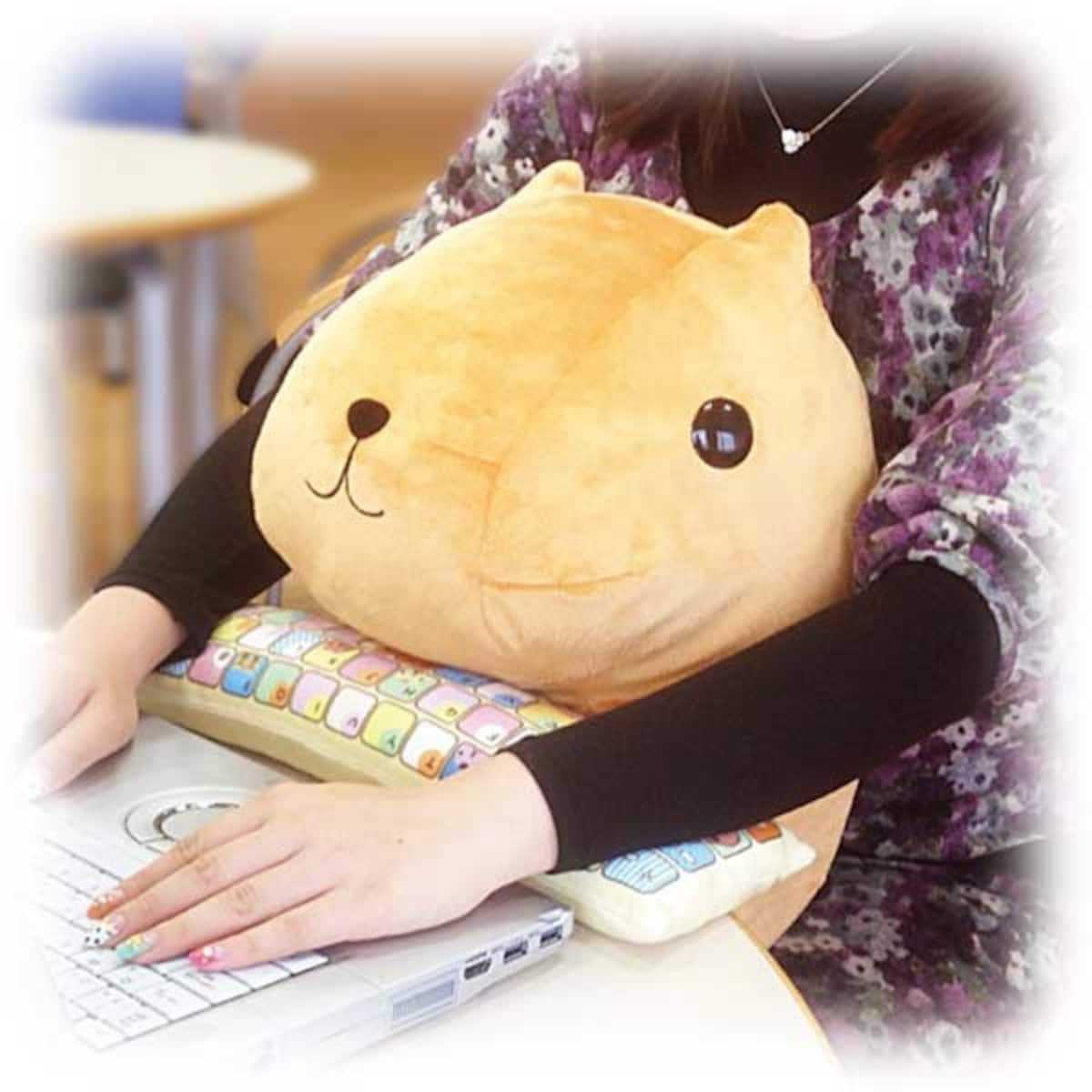 Kapibara-san, modeled on the real-life capybara, is one of Japan's most beloved characters. The large, four-legged rodent now comes with his own colorful keyboard, which acts as a rest for your wrists as you type.
The wrist rests are detachable, so you can use them with or without the plush character.
While the standard retail price for a PC character cushion is ¥5,616 (US$47.80), you can pick up Kapibara-san online for ¥2,990 (about US$25.50) plus postage. If you're looking to spend time with Funassyi, the local mascot for Funabashi city in Chiba Prefecture, he's available for ¥4,780 (US$49.90) plus postage.
The latest characters to join the lineup are everyone's favorite "relaxed bear," Rilakkuma (above) and Komasan from the hugely successful video game and anime franchise Yokai Watch. Both are on the market for ¥5,616 (about US$48) each.
Because Rilakkuma's a chilled kind of bear, he carries around a cushion instead of a keyboard.
Komasan looks absolutely adorable with his fiery blue eyebrows. He comes complete with lime-green eyes, an adorable smile and his trademark green pouch.
One of the best things about using these snuggly characters is they keep your midsection warm, which is particularly useful when working at metal-framed desks.