A Picturesque Glimpse into the Past
These hand-colored postcards are a stunning reminder of life in Tokyo and Yokohama in the years preceding the 1923 Great Kanto Earthquake, which devastated the area and several surrounding prefectures. Let's take a look at some of the more popular locations and see how much they've changed throughout the years.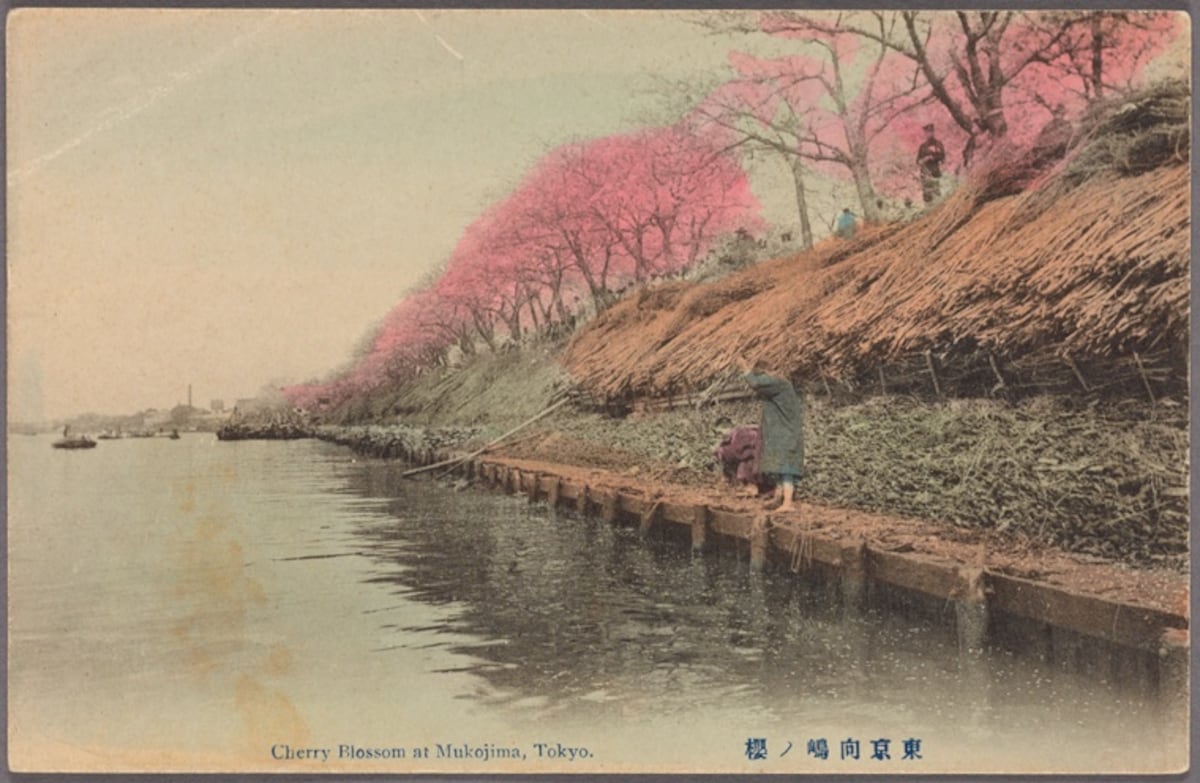 Cherry Blossom at Mukojima, Tokyo (1907–1918). Meaning "the island on the other side", Mukojima is located opposite the Asakusa bank of the Sumida River and is still famous for its beautiful display of cherry blossom trees.
Yoshiwara, Tokyo was known as a famous pleasure district during the Edo Period (1603–1868). This postcard, dating back to the first decade of the 20th century, was taken at a time when thousands of prostitutes still lived in the area. The practice of displaying prostitutes behind harimise, or wooden-slatted windows, ended here in 1916.
Hanayashiki of Asakusa at Tokyo (1907-1918). Established in 1853, this is believed to be the oldest amusement park in all of Japan. Located close to the famous Senso-ji temple in Asakusa, the amusement park still operates today and is managed by Hanayashiki Co., Ltd., a subsidiary of Bandai Namco Holdings.
The Asakusa Park Tokyo (1922) was Tokyo's main entertainment district, filled with dozens of cinemas. Their large banners and huge signboards gave the area a lively atmosphere. Following the 1923 Great Kanto Earthquake and heavy bombing during World War II, only a few banners like these remain, which can be seen in Asakusa's Rokku district today.
Iris Garden at Horikiri, Tokyo (1907–1918). Amazingly, this iris garden is still growing today, with 6,000 flowers and 200 varieties. Located in Katsushika City, Tokyo, this remains one of the city's most popular spots to see beautiful flowers when they bloom in June. Even better is the fact that admission is absolutely free.
Nihonbashi Dori Tokyo (1922). Pictured in the foreground is Nihonbashi ("Japan Bridge"), which still stands today. Unfortunately, it's located beneath a massive expressway which was built in the 1960s.
The photo above, taken a year after the previous postcard, shows that while the bridge survived intact, buildings in the area were destroyed by 1923 the Great Kanto Earthquake.