Love Knows No Boundaries
While Japan has yet to legalize gay marriage, the decision to issue same-sex marriage certificates in two of Tokyo's 23 wards, Shibuya and Setagaya, was a huge breakthrough for the local LGBT community in November 2015. Now, a new service offering traditional Japanese wedding ceremonies to same-sex couples is helping to further break barriers.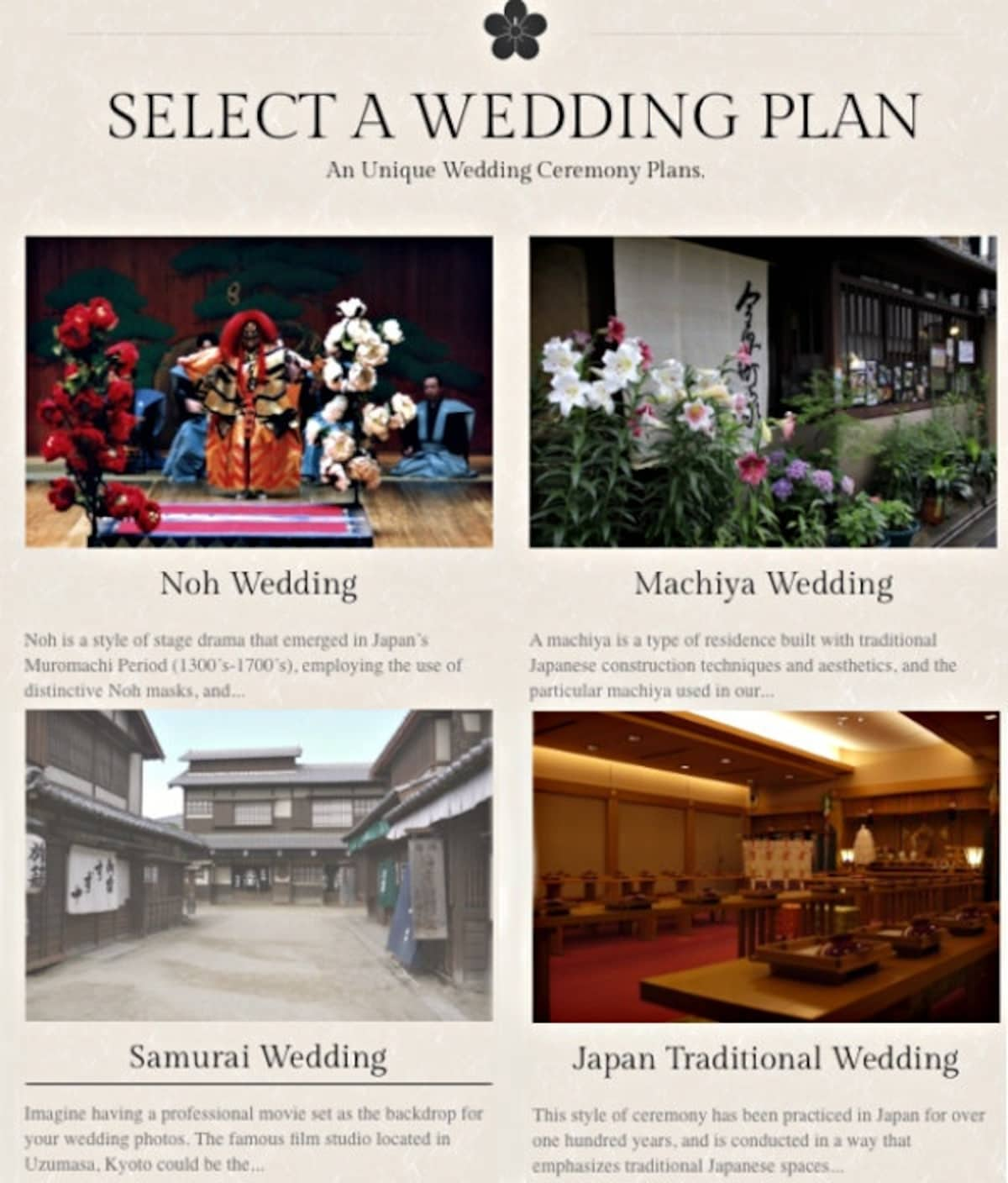 The plans on offer are designed to appeal to both locally based couples and those from overseas looking to celebrate their union with a destination wedding. Currently available in the Kansai region, but with plans to expand nationally, there are four unique packages on offer: Noh, Machiya, Samurai, and the Japan Traditional Wedding.
Each package can be personally tailored to the couple's needs, and includes a number of traditional Japanese wedding rites, from kizuna musubi (tying of the cords), where partners are joined by a red string tied to their little fingers to signify their bond, to kagamiwari (opening of the cask), which signifies the breaking open of a shared destiny when couples break the lid of a sake cask. Couples can also drink from three differently-sized sake cups in a "nuptial cup" ceremony known as sansan-kudo, which honors family ancestors of the past who enabled the union, the couple as they are in the present, and their future as one household from this day forward.
With packages starting from US$4,500, there are options to choose from a number of formal outfits and a variety of traditional rites.
To see the attention to detail and the personalized services on offer, take a look at the company's beautiful video above.