Beautifully Crafted 'Sakura' Glasses
As February nears and plum blossoms begin to dot the landscape around the country, thoughts turn to spring and the beloved sakura, or cherry blossom. This year, you'll be able to enjoy the blooms from the bottom of a glass, thanks to a cleverly made range of glassware from Japanese design company 100percent.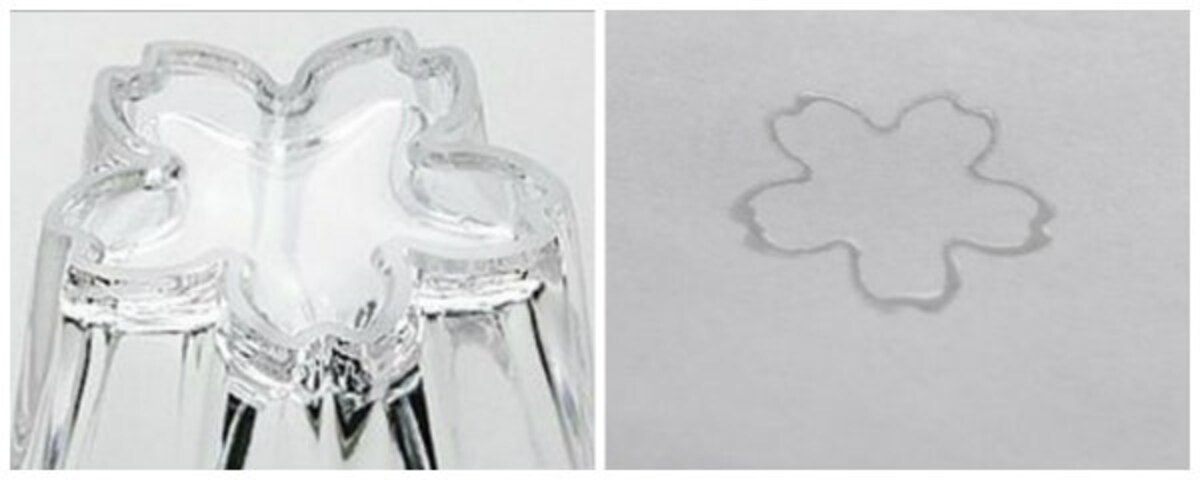 Called the Sakurasaku, which translates to "Blossoming Sakura," the glass uses the condensation that forms on its sides to create a neat pattern as it collects at the uniquely shaped base. The result is a blossoming sakura (cherry blossom) on the table—much nicer than the plain, ring-shaped versions that usually cause arguments in households. If you're going to ruin a table, you might as well do it with a pretty pattern!
The glasses come in a variety of styles for any type of drinking occasion. You'll be able to create small blossom shapes with the sake glass, while the rock glasses will bring out larger patterns. Prices range from ¥2,300 (about US$19.73) for the sake cup to ¥2,500 (about US$21) for the tumbler and ¥2,800 (US$23.60) for the "rock" glass.
Each glass variety is available to purchase separately or in a set of two that comes packaged in a beautiful wooden gift box, with prices starting at ¥4,200 (about US$35.45).