This No-Face will Pluck at Your Heart Strings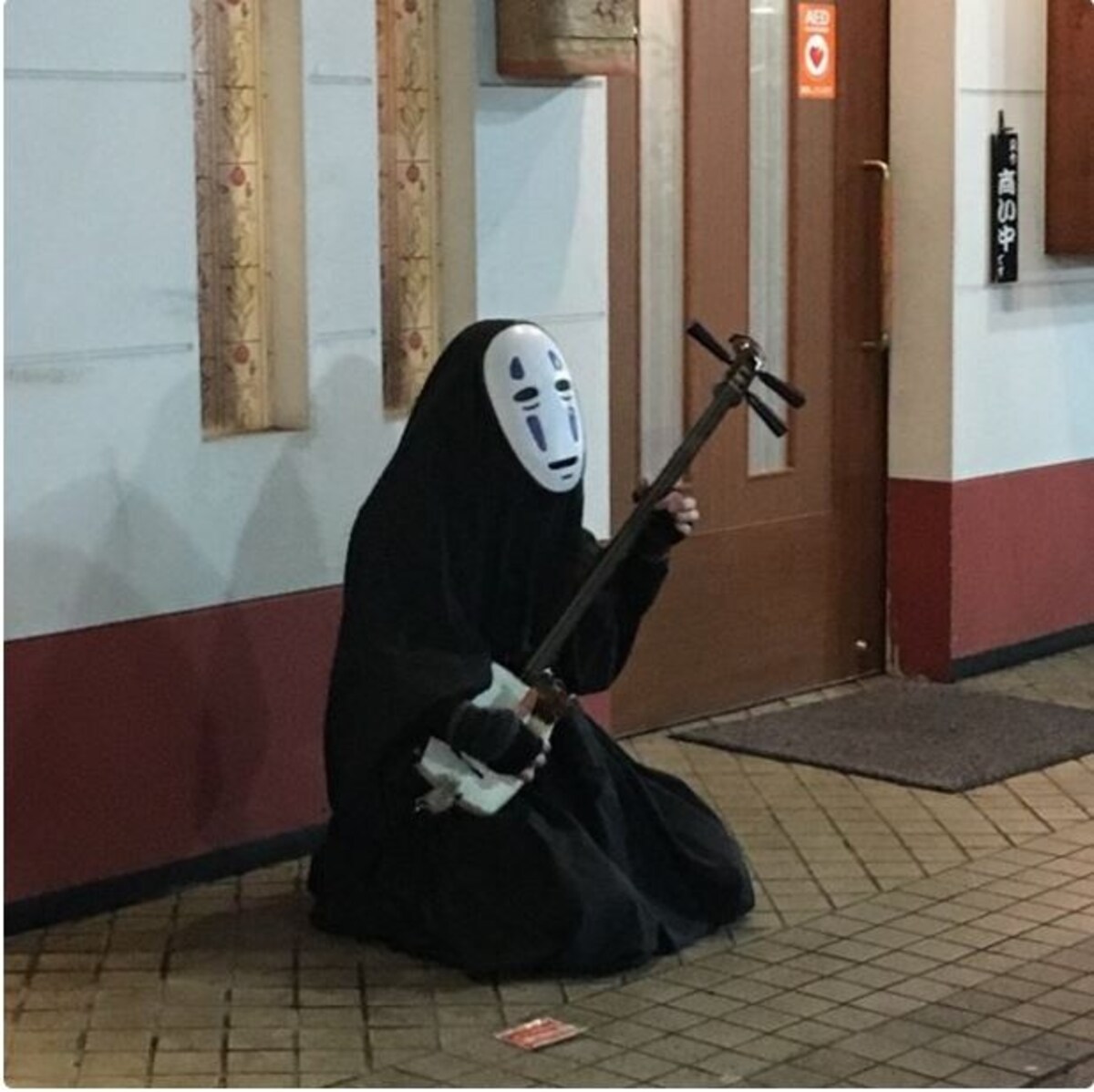 He's instantly recognizable and impossible to miss wherever you might see him, whether in another realm or—surprisingly—playing tsugaru-jamisen in Hachinohe City in Aomori.
While one tweeted image of No-Face would be amusing, it would also be easy to shrug off as a one-time thing, maybe just some college kid having fun. Except that this apparently is the exact opposite—the "anime character" has been playing his instrument and attracting attention since at least May of 2015.
A photo of No-Face rocking out in Hachinohe City last summer.