See Kyoto Mapped as it Once Was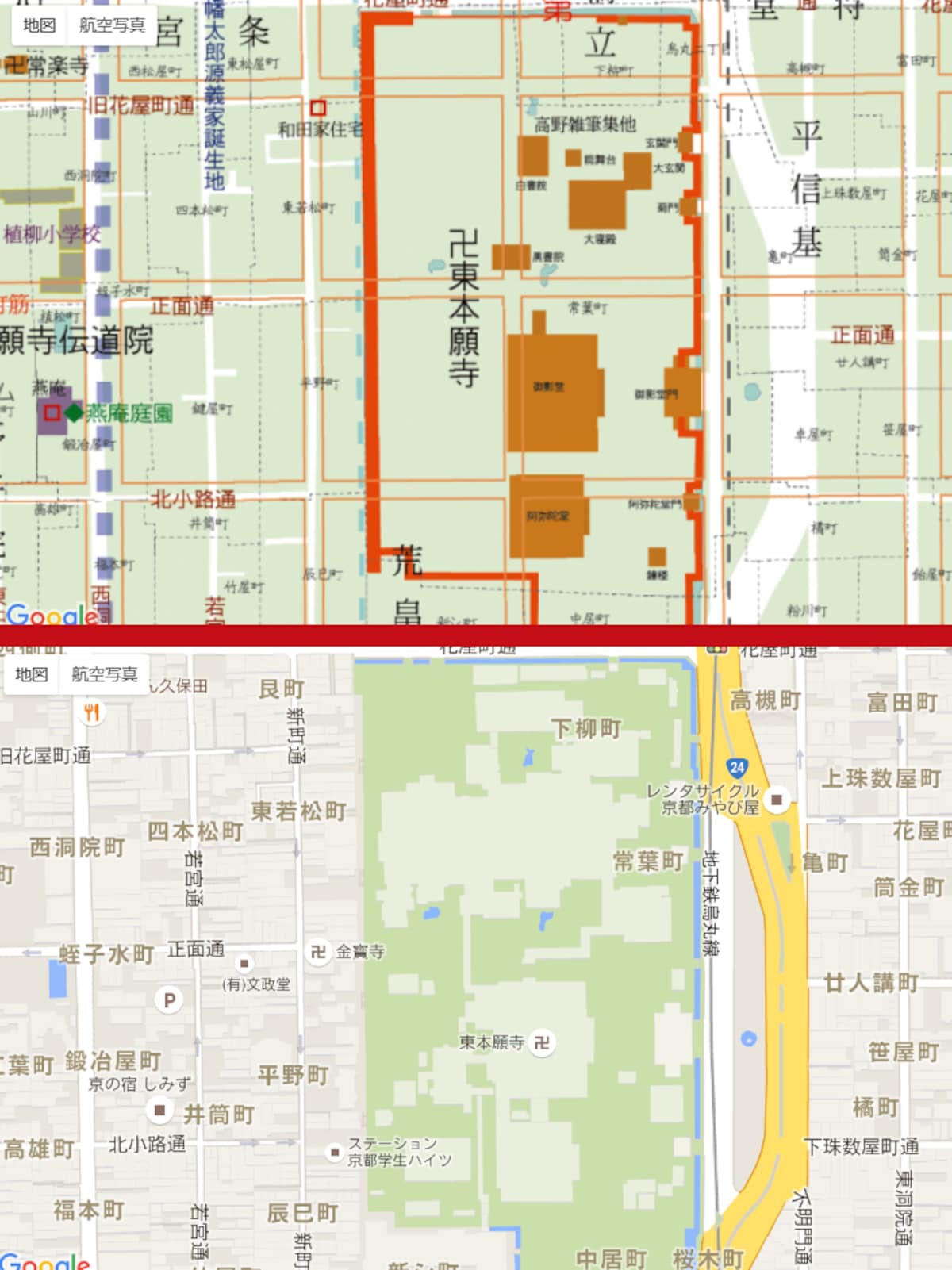 Of course, some temples have held onto their lands. Higashi Honganji Temple (outlined in orange in the top picture), for instance, has been an influential and important institution for generations, and was as prominent a fixture of the old Kyoto cityscape as it is in the new.
As a matter of fact, comparing certain addresses shows that Kyoto has even gained a few cultural properties through the years. Nijo Castle, one of the country's best-loved fortresses, wasn't built until 1626, so it doesn't appear on the Heian-Period map.
And sometimes the Heiankyo Overlay Map reveals some unexpected parallels between the past and present. In the area now known as the Kawaramachi entertainment district, sliding the slider to the Heian Period map shows a Buddhist temple (circled in blue) and Shinto shrine (circled in red) in close proximity, two technically competing yet coexisting providers of the same service.