Sanrio Brings in the New Year with Hello Kitty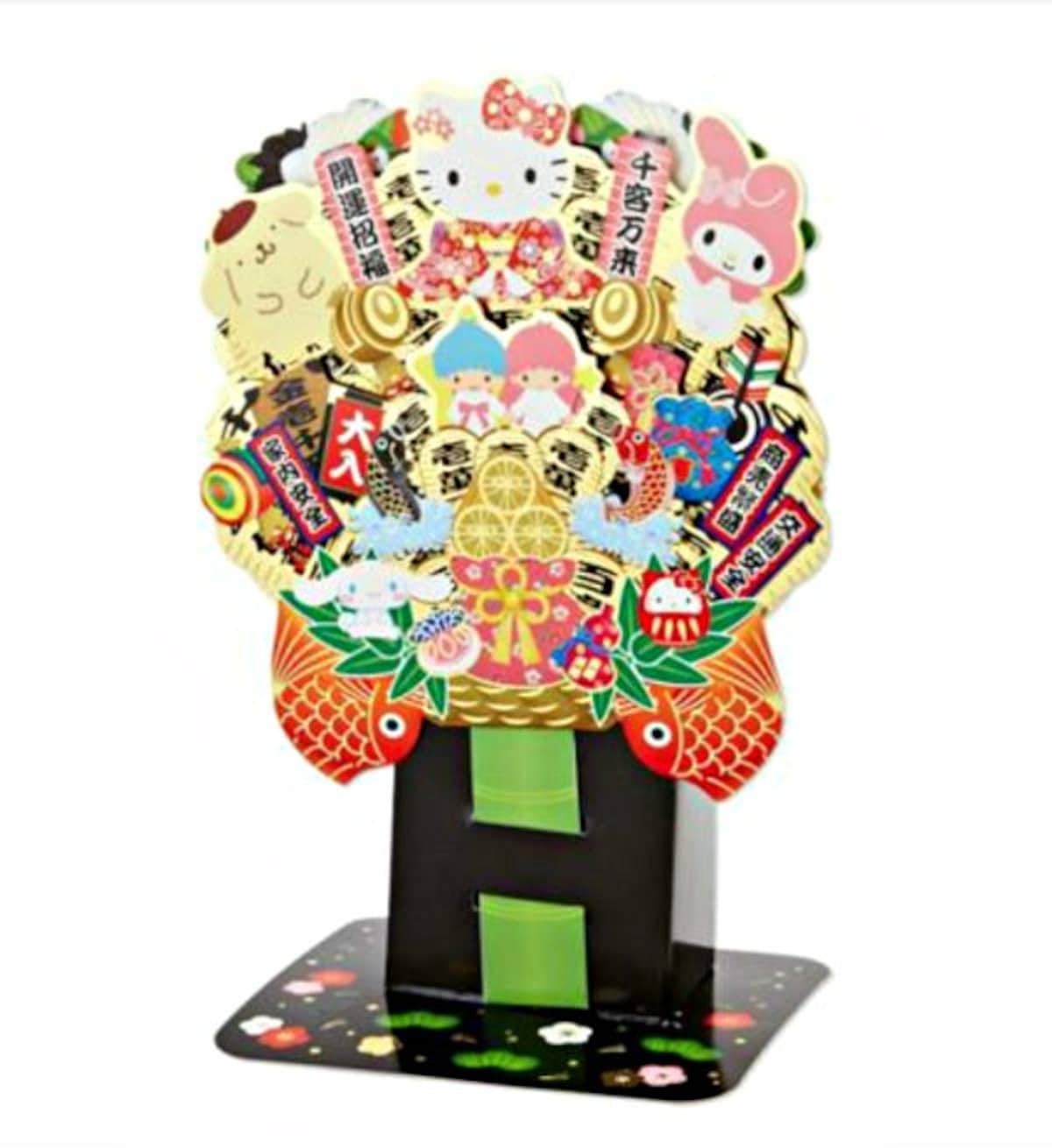 With colorful light displays, cute characters, creative 3-D designs and traditional Japanese sounds, these cards are as unique to Japan as a cat in a kimono, and equally amazing. If you can't make it to Japan right now, sit back and relax because we stopped by a department store to pick out some of the best creations from this year's collection, like this kumate card. Literally meaning "bear hand," this New Year's kumate display rakes in good luck since its shape resembles, well, a rake!
-
This pop-up calendar card lets you enjoy the changing seasons of Japan, which will keep you entertained throughout the year!
There are several kimono-clad Hello Kitty cards, including this one that folds out into a calendar.
Sanrio also dressed up Kitty-chan as each one of the twelve Chinese zodiac characters.