4 Japanese Temples & Shrines in Hawaii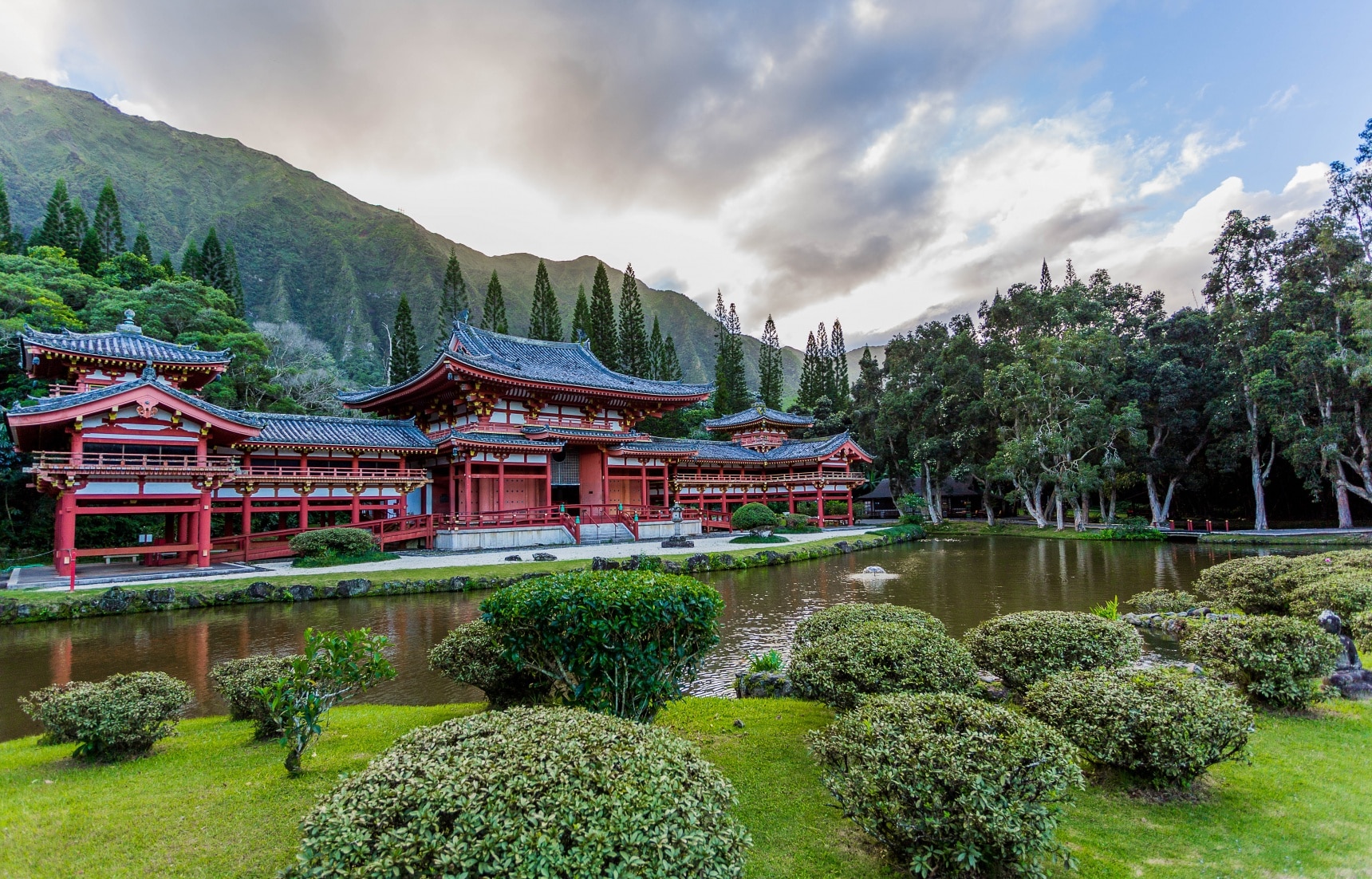 Hawaii has long had a large population of Japanese immigrants, and today retains a thriving nisei (second-generation) community. Many Japanese tourists also flock to Hawaii because it's conveniently located about halfway between Japan and the U.S. mainland, so it should be no surprise to find great Japanese temples and shrines here, too!
4. Izumo Taishakyo Mission (Oahu)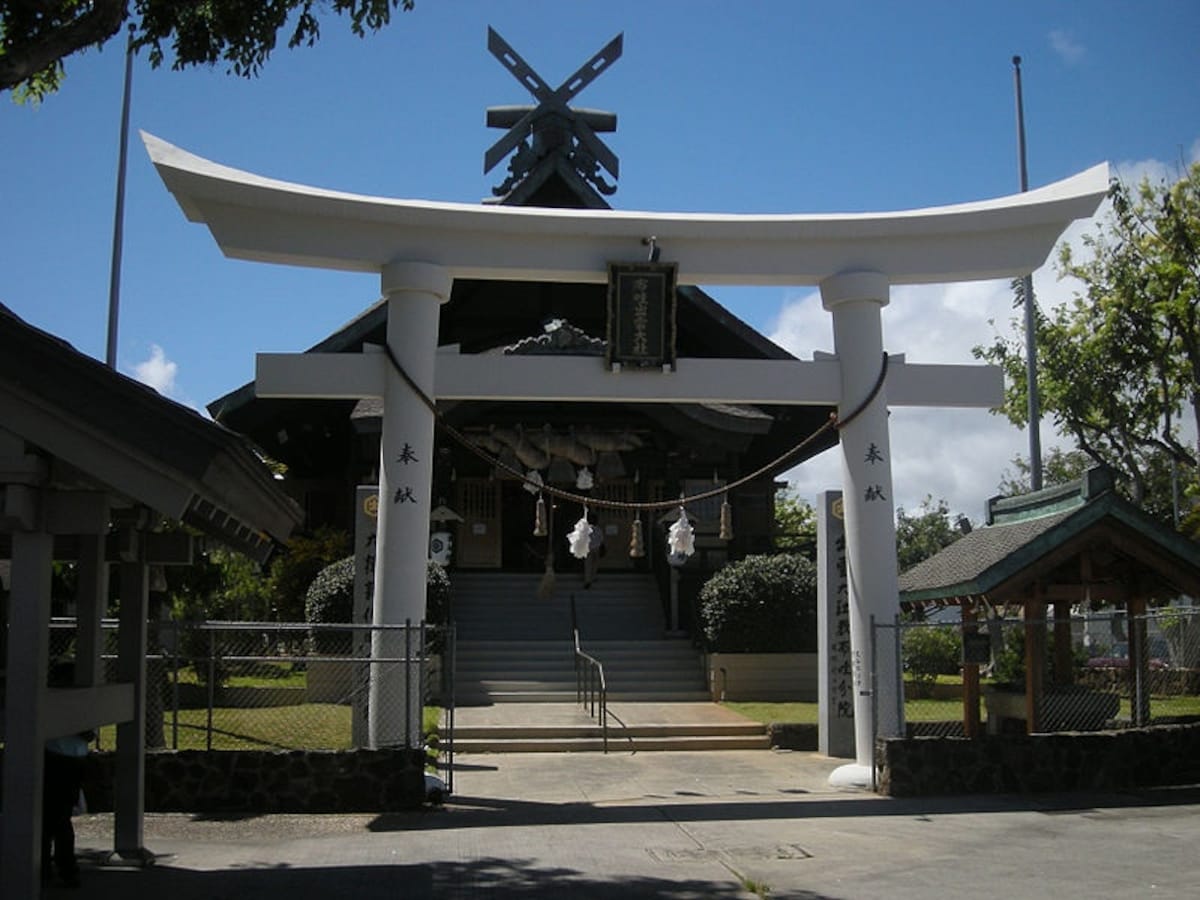 The Izumo Taishakyo Mission of Hawaii, founded in 1906, is one of the oldest Shinto shrines outside of Japan, and is still an active part of the Japanese community in Hawaii. This shrine is dedicated to the deity Okuninushi-no-Mikoto. The Izumo Taishakyo Mission has a very big Japanese New Year's Day celebration each year.
3. Hawaii Kotohira Jinsha - Hawaii Dazaifu Tenmangu (Oahu)
This Shinto shrine, north of Honolulu, is one of the biggest and most popular Shinto shrines in Hawaii, and still a major gathering place for Japanese people and Japanese-Americans (they even have an annual scholarship competition for local college students). The shrine also hosts many Japanese festivals throughout the year, and the traditional Japanese architecture makes it a popular tourist destination. Hawaii is home to eight Shinto shrines in all—and there are only 10 in the entire United States.
2. Lahaina Jodo Mission (Maui)
The Lahaina Jodo Mission is a Japanese-style practicing Buddhist temple and gathering place for the Japanese community in Maui. The temple features a three-story pagoda and a Buddha statue similar to the one found in Kamakura, Japan. The temple also has festivals during the Japanese Obon holiday and New Year's!
1. Byodo-In Temple (Oahu)
Byodo-In Temple in Oahu, Hawaii is a replica of the iconic 1,000-year-old Buddhist temple of the same name in Uji, Japan. Although it is now not a functioning Buddhist temple (it doesn't host a resident monastic community or congregation), this non-denominational shrine is still a popular place of worship, especially for the Japanese community in Hawaii, and also a popular wedding venue.