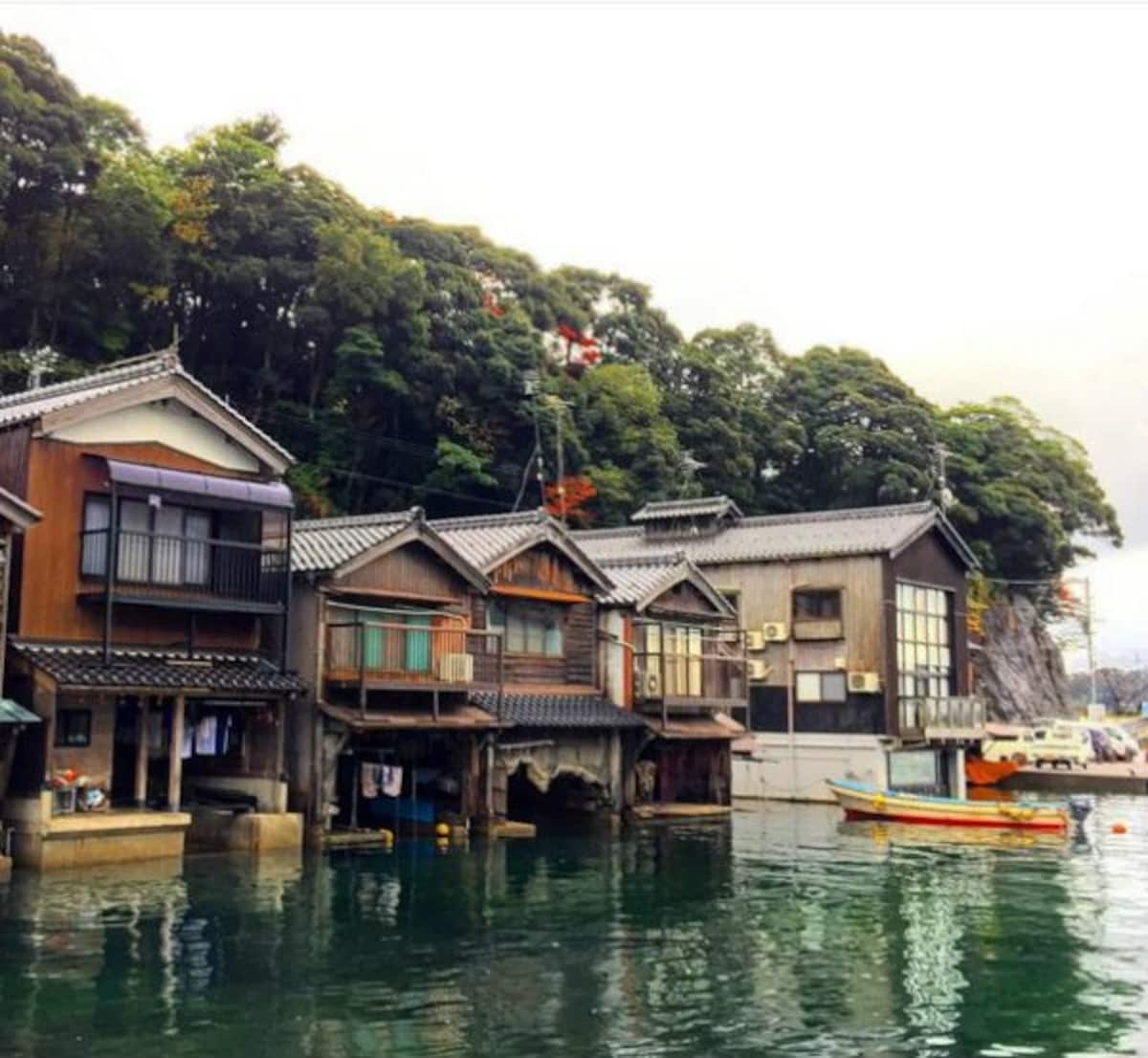 Sometimes referred to as the "The Venice of Japan," the townscape is so unique it's been designated as a protected area of "important traditional buildings."
The unique houses were built out of necessity to maximize use of a narrow strip of land between the sea and the mountains. This style of wooden architecture is possible here as there's little tidal movement, and the quiet cove provides protection from storms and sea swells.
The two-story houses feature living quarters upstairs and a bay on the ground floor with direct access to the water and space for a boat and equipment.
You can see how the space is used for drying fish, maintaining nets and making preparations for fishing trips. With its cluster of wooden huts, the area is breathtakingly picturesque. While it was once primarily a fishing town, more and more boathouses are now being converted into beautiful lodgings for visitors.