9 Cleaning Supplies from the ¥100 Store
9. Glove Wipe (Hand Mop)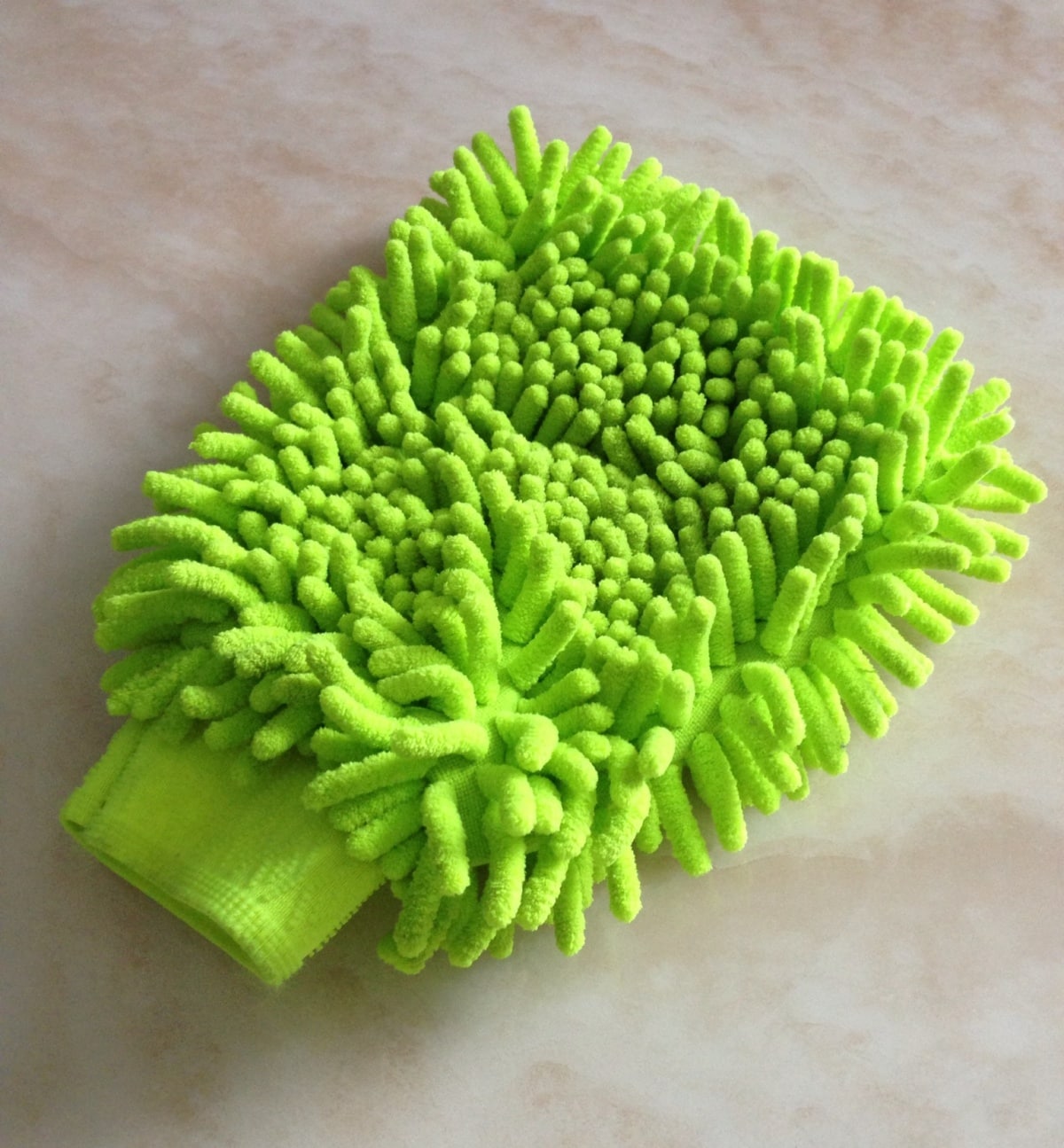 This cleaning glove makes cleaning a lot easier and more economical. It reaches hard-to-clean places and absorbs water quite well. It also protects your hands from the chemicals you'll find in a lot of cleaning products.
8. Bathroom Mop
Can you believe this incredibly useful bathroom mop is only ¥100? It can be used to scrub the floor, the ceiling, or any hard-to-reach place. Just watch out for ceiling lights when you're cleaning your bathroom ceiling!
7. Dish Brush with Soap Box
This ingenious dish brush design allows you to add soap in the midst of scrubbing your dirty dishes, saving you time! It also features very strong bristles that can scrub and clean even the most difficult-to-wash dishes.
6. Microfiber Cloth
This microfiber cleaning cloth has excellent water absorption abilities. The cloth technology was originally developed for car washes, but has since proved useful for kitchen and bathroom cleaning as well. The uses for this cleaning cloth really prove endless during end-of-year cleaning!
5. Brush Water Bottle
This is a brush that you can screw onto the top of any standard PET bottle. This smart and eco-friendly tool can save you a lot of money and the intelligently designed cap ensures that your pet bottle of cleaning solution will be leak-proof unless you press open the dispenser.
4. Melanin Sponge
This sponge is super effective at removing stains from nearly any surface, almost like an eraser. It's a product that hasn't really caught on in the West, and you really have to test it out yourself to see how well it works, but it can essentially cut your cleaning time in half and allows you to exert a lot less energy than with other cleaning products—great for walls! It's also very gentle and non-abrasive to delicate surfaces. In Japanese they're most commonly called Gekiochi-Kun, the name of the most popular brand.
3. Air Pump Cleaning Brush
This brush is a must-have for any avid technology user or gamer. A lot of keyboards can collect dust and get very difficult to clean without pressing down every key at once. This brush, however, solves all of your problems and rids your keyboard of all the dust and grime that can get trapped in it throughout the year!
2. Pre-Moistened Kitchen Towels
These towelettes are incredibly convenient and useful for wiping counter-tops and tabletops. They also contain orange extract, which not only smells amazing, but is also healing for your hands!
1. The Dust Roller
This dust roller is a must-have for anyone who has cats or other household pets. It's incredibly useful for any surface, and refills can also be purchased at the ¥100 store as well!