Style Yourself in Tenpyo Clothing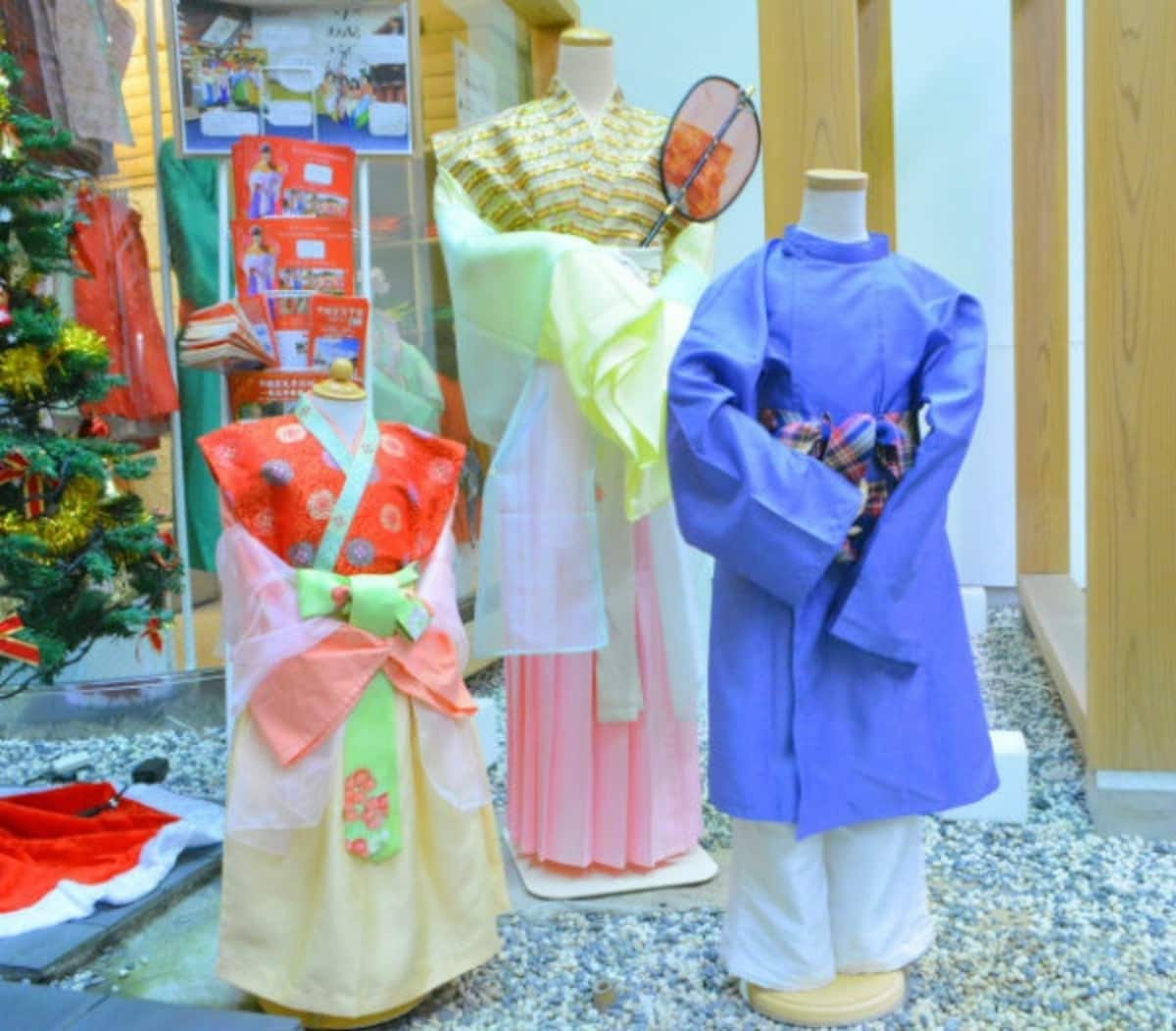 At the newly opened Shozoku Sanpo 710, or Costume Walk 710, located on the first floor of Kiratto Nara Shopping Center just a few minutes' walk from Kintetsu Nara Station, you can experience what it would have been like to dress as an aristocrat during those bygone days. The people running Shozoku Sanpo 710 have thoroughly researched ancient Japanese clothing and faithfully recreated authentic garb based on contemporary literature and art from the Nara Period.

This particular style of dress is very easy to move around in, unlike the 12-layered junihitoe kimono worn by court ladies of the subsequent Heian Period (794–1185). Furthermore, the shop offers a full line of choices for men, women and children, so you can enjoy the experience with friends, your significant other or your entire family to boot!
You can mix and match your costume from various pieces of clothing found within the shop. Take some time to choose the perfect colors that suit you from dozens of vivid hues. The staff at hand are also happy to assist you if you're having trouble deciding on which colors will match you best.

The prices range depending on which services you want. If you'd like to simply dress up in the shop and take some pictures there, it's ¥1,000 for men, women and children alike. If, however, you'd like to take a one-hour stroll around the city after dressing in your new-ancient garb, the cost is ¥2,500 for men and boys and ¥3,000 for women and girls. Compared to hourly kimono rentals that can run upwards of ¥8,000, renting Tenpyo clothing is quite the bargain!