A Samurai History Tour: Japan's Most Famous Battlefield and a Remarkable Castle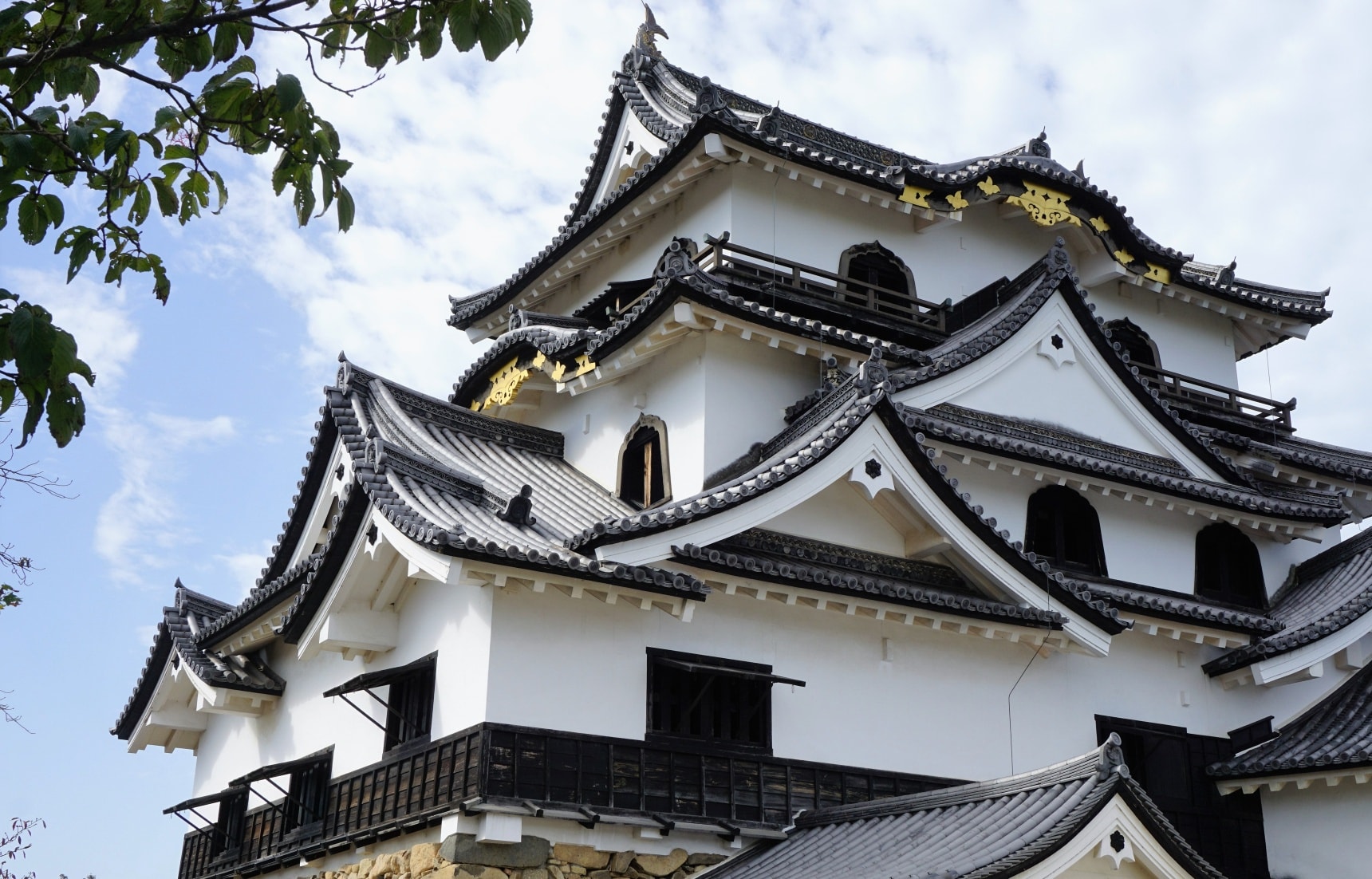 Sekigahara is a peaceful mountain valley town in Gifu Prefecture. In 1600, however, it was the site of an epic battle that decided the history of feudal Japan. Tour guide Miyuki Seguchi explains the background of the battle, and introduces some historic spots where visitors can relive the clash of samurai armies and see how warlords lived.
The Great Unifiers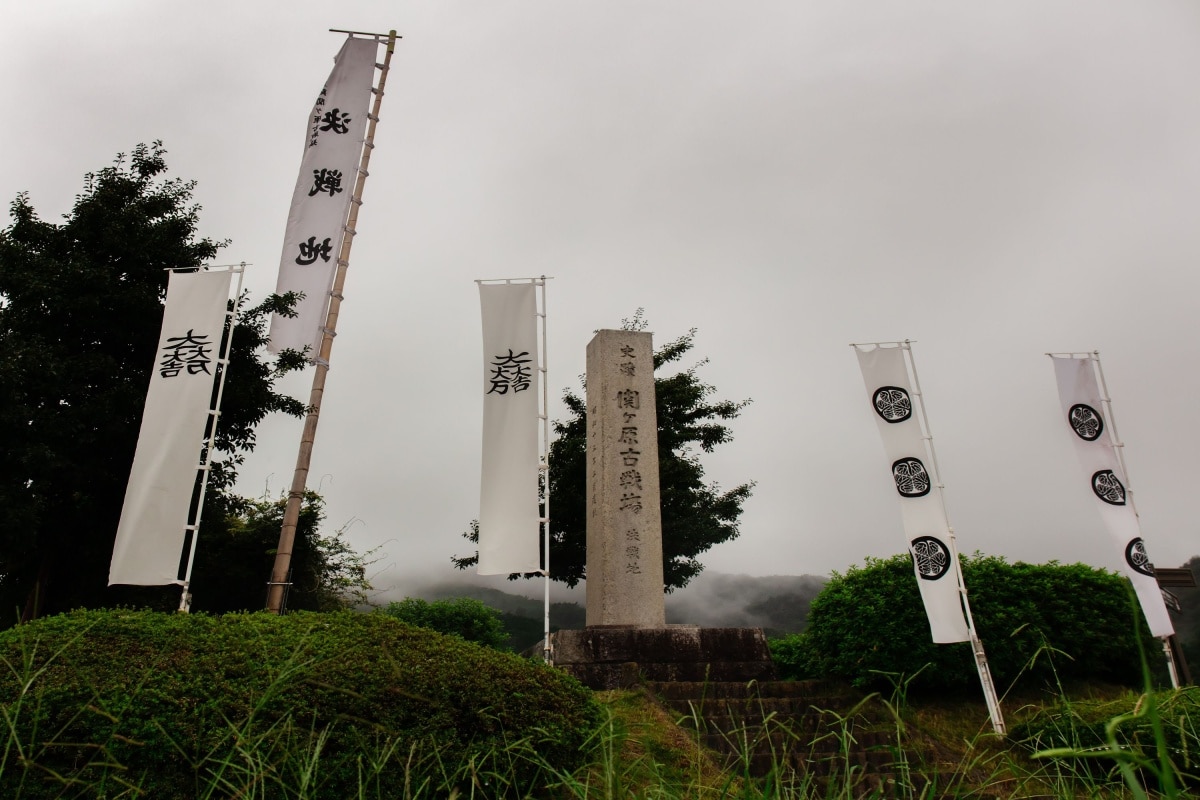 In the year 1600, Japan was a country at war. For more than a century, warlords had fought each other over control of their domains. The central area of Japan, stretching from Osaka and Kyoto up toward Aichi Prefecture, saw the emergence of a few powerful men intent on unifying the country.

The first "Great Unifier" was Oda Nobunaga (1534–1582), a powerful regional ruler who extended his territory from what is now Aichi Prefecture to cover a large part of modern-day Chubu and Kansai regions. His decades of subjugating his rivals came to an end when one of his retainers ambushed him, and forced him to accept suicide rather than be killed.

He was succeeded by another of his retainers, Toyotomi Hideyoshi (1537–1598), a former peasant, who continued to conquer other provinces, and even ordered two invasions of Korea. He died, leaving an underage son—too weak to step into his shoes—and no real successor.
Alliances and Conflicts in a Power Vacuum
This opened the door to the ambitions of Tokugawa Ieyasu (1543–1616), a daimyo born in the central region, but whose domain was then based in Edo (now Tokyo). Ieyasu was a master of strategy and manipulation, whose climb to power was marked by shifts in alliances and negotiations with enemies. He spent the two years after Hideyoshi's death making alliances with a number of daimyo throughout Japan.

Leading the fight in opposition was another retainer, Ishida Mitsunari, who saw himself as the protector of Hideyoshi's family, his young heir, and his legacy. A series of clashes eventually led to a showdown, with Ieyasu's east and Mitsunari's west armies facing each other at Sekigahara.
The Battle Commences
Almost all of Japan's warlords took sides, and participated in the battle preparations. In fact, the Battle of Sekigahara is known as the largest battle in Japan's feudal history, with an estimated 150,000 samurai warriors taking part. Despite the scale, however, the battle didn't even last a day. Many of the warlords that belonged to Mitsunari's camp had actually made secret agreements with Ieyasu. Others, believing that Mitsunari would lose, switched sides in the midst of battle, handing a massive victory to Ieyasu.

Although it took a few more years for Ieyasu to consolidate his control over the entire country, this memorable battle is seen as the beginning of the Tokugawa shogunate, as Ieyasu's descendants went on to rule the country for more than two and a half centuries.
Remnants of the Battle
Today, Sekigahara is a countryside town that has kept the ambience of old Japan. As you walk or cycle around the town, you'll notice a number of vertical flags situated on a top of hills and other locations. These mark the spots where some of the renowned warlords were said to have been located during the Battle.
The Gifu Sekigahara Battlefield Memorial Museum
A must stop for anyone interested in the battle is the Gifu Sekigahara Battlefield Memorial Museum, a 10-minute walk from Sekigahara Station. Opened in 2020, this state-of-the-art museum includes digital displays that take visitors to virtual battlefields where they can walk through every major strategic movement in the battle. There are also exhibitions of replicas of the armor that samurai warriors wore in the battle as well as swords, copies of letters, and other items that belonged to these warlords. There is also a cosplay section where you can try on a samurai warrior outfit and take a picture with props like an imitation gun or a Japanese sword.

The top floor offers a 360-degree panoramic view of the battlefield. In fact, it is said to be located at the exact place where Tokugawa Ieyasu watched his victory unfold.
Hikone Castle
Following the battle, Tokugawa Ieyasu divided the regional lands among feudal lords, called daimyo, giving the most important to his most loyal followers. Meanwhile, Osaka, and its massive castle, remained in the hands of the Toyotomi family. In order to prevent the Toyotomi clan from using their position to challenge his rule, Ieyasu ordered his followers to build a number of castles encircling Osaka.

Ii Naomasa was one of Tokugawa's most loyal servants, and had contributed greatly at the Battle of Sekigahara. In return, he was given the former domain of the defeated warlord Ishida Mitsunari, located on the eastern side of Lake Biwa (where Hikone city is now). It was a strategically important spot to keep an eye on the Toyotomi clan. Ieyasu ordered the building of a new castle there to brace for final battles against the Toyotomi clan.

In the end, however, after years of negotiations and a long siege Osaka Castle fell in 1615 and the Toyotomi domain came to an end. Hikone Castle was never used in battle. Today, Hikone Castle is one of the five castles that have remained largely intact over the centuries, and have been designated national treasures.
Designed for Strong Defense
Hikone Castle was built when war was still a possibility, a fact that is reflected in a number of defensive structures, and the exterior and interior designs. There are massive stone foundations that prevent enemies from climbing up the hill where the main tower is located. There are turrets that are designed to shoot down on these enemies as they approach. The exterior of the three-storey main tower is covered with a number of decorative roofs and windows, to project a strong presence. These features and the appearance were meant to convince the opponent to give up without a fight or a siege.

After the conflict ended, the castle continued to be used as the residence of the feudal lord. It was also used as an administration office for policymaking and other administrative roles. These palace spaces were carefully reconstructed and are now a part of the Hikone Castle Museum.
The Hikone Castle Museum
The exhibits here include a superb collection of arts and crafts, armor and weaponry, and items related to tea ceremony, all of which were handed down through multiple generations of the Ii clan. Noh theater and the tea ceremony were used to deepen bonds among feudal lords, and the museum still maintains a Noh theater and related items such as masks, costumes and props.

Luckily, the Ii clan's loyalty over the years helped preserve this magnificent collection. While other feudal lords were sometimes forced to relocate, a move meant to keep them from forming alliances against the regime, the Ii clan was allowed to remain in this strategically important domain for the entire Edo period. For 260 years, the Ii clan continued to support the Tokugawa government, and the family leaders were among the most senior ranked feudal lords.
The Genkyuen Garden and Cruising the Moat by Boat
Next to the castle lies the Genkyuen Garden, an traditional garden used by the feudal lords for entertainment. The grounds surround a central pond and include a tea house that serves matcha tea with traditional sweets
Visitors can cruise the surrounding moat on a boat. The boats' design is modelled after the boats used in the samurai period. The ceiling is so low that you need to crawl into the boat, which is exactly how feudal lords, their wives and children boarded many years ago. This 45-minute boat cruise is a popular activity, especially when cherry blossoms are in full bloom (from the end of March through early April).
How to Get There
Sekigahara is about 50 minutes from Nagoya (a stop on the Shinkansen bullet train) by local train. Hikone is about a 40-minute train ride from either Kyoto or Nagoya. It takes half an hour between Sekigahara and Hikone by local train.
Access
Sekigahara is about 50 minutes from Nagoya (a stop on the Shinkansen bullet train) by local train. Hikone is about a 40-minute train ride from either Kyoto or Nagoya. It takes half an hour between Sekigahara and Hikone by local train.