Play Ball! Japan's 5 Best Baseball Parks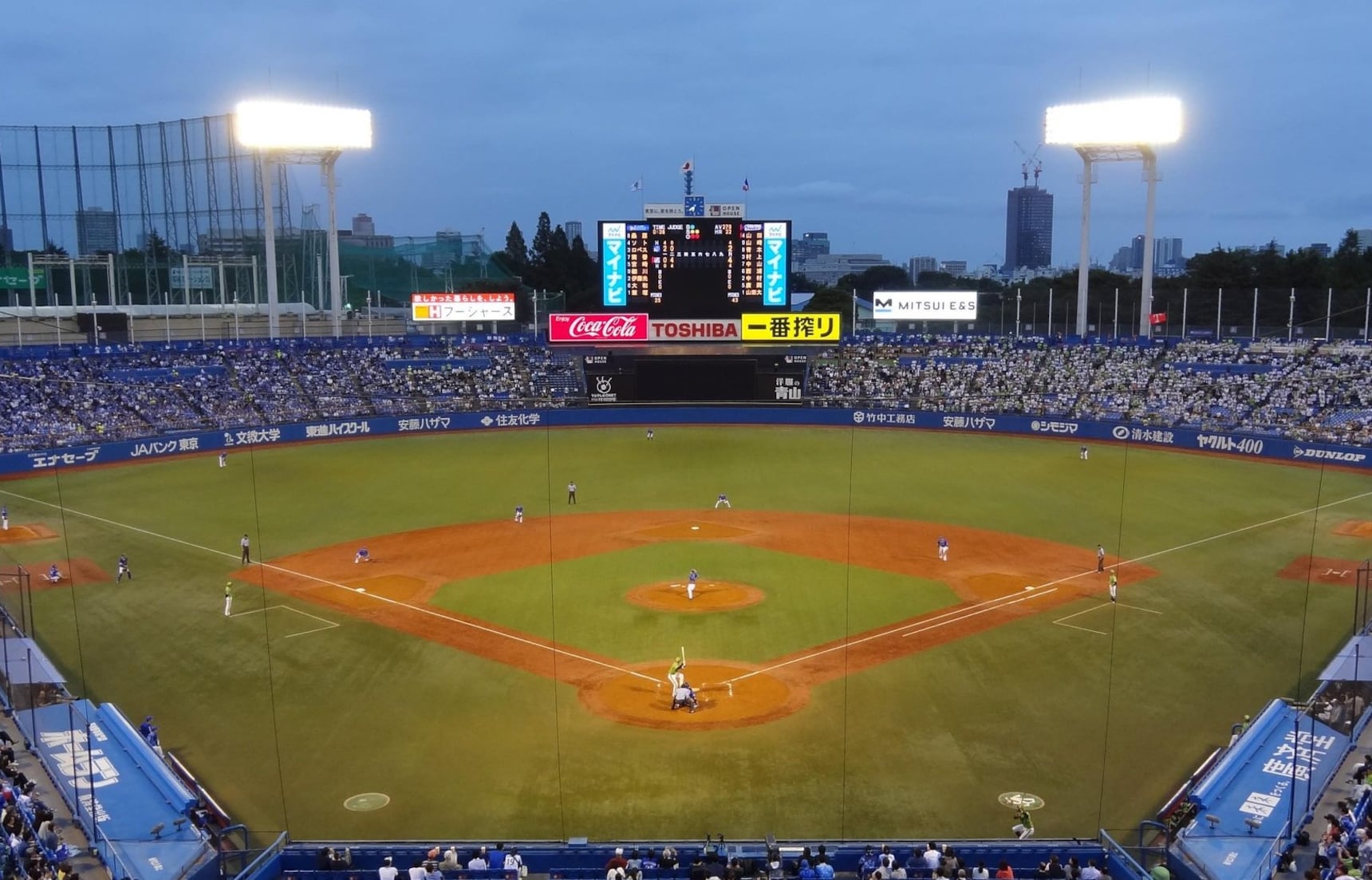 Even if you're not a big baseball fan, attendance at a Japanese baseball game is highly recommended. On top of the raucous fans and the high-quality baseball are a range of cultural, culinary, and historical reasons for a fun-filled evening. Hanshin Tigers fan John Rucynski takes you on a tour of five of Japan's best ballparks.
Following the thrilling conclusion of the World Baseball Classic (congratulations, Japan!) another season in NPB, Nippon Professional Baseball, is underway with the start of the 143-game regular season that lasts from late March to late September. After enduring three seasons of strict COVID restrictions, fans are thrilled that the ballparks have relaxed rules about cheering.

While it is unlikely that the popular tradition of releasing balloons during the seventh inning will return anytime soon, there is still much to celebrate. The past two decades have been a renaissance for ballparks in Japan, with some old stadiums undergoing much-needed renovations and other cities getting brand new stadiums. This article is not a ranking (and doesn't mean you should ignore the other teams' homes), but rather a journey from south to north highlighting what is a subjective choice of the five best places to catch a game.
Mazda Zoom-Zoom Stadium: Home of the Hiroshima Carp
Like many Hiroshima locals, long-term resident Tim Buthod was heartbroken to say goodbye to Hiroshima Municipal Stadium, the home of the Carp since 1957. But the Carp fanatic is not looking back. "They couldn't have done a better job with the new one," he says. Opened in 2009, Mazda Stadium is within walking distance of Hiroshima Station, and prior to game time a sea of red leads to a modern ballpark that is easily one of the most beautiful in Japan. In addition to its unique (for Japan) asymmetrical design, another special feature of Mazda Stadium is the open concourse that allows you to walk a complete loop around the stadium and view the game and ballpark from every angle. If there is a lull in the action, you can also admire the surrounding mountains or a Shinkansen whizzing past.
"The Carp's merchandising department releases more than 150 items each season."
A friend of mine who wants to remain anonymous experienced the games here through a unique perspective that most fans will ever know. He performed as Slyly, the Carp's mascot, and has fond memories of the passionate Carp fans. "Zoom Zoom can stand up against any ballpark in the U.S. as far as food choices and seating amenities go," he told me. He also praised the hardworking merchandising department, which releases more than 150 items each season, and suggests they make ideal and unusual mementos from Japan.

Hiroshima Carp English Website
Hanshin Koshien Stadium, Home of the Hanshin Tigers
We move from what was the newest (until this season) stadium to the oldest, Koshien Stadium in Nishinomiya, Hyogo Prefecture. Opened in 1924, Koshien could be called the mecca of baseball in Japan, as it is home to both the Hanshin Tigers and the wildly popular annual high school baseball tournament. The ivy on the outside walls of the stadium will remind global baseball fans of Chicago's iconic Wrigley Field. Despite only one Japan Series victory in their long history (compared to 22 championships for their rival, the Tokyo Yomiuri Giants), the Tigers are also known for having the most enthusiastic fans in Japan, nicknamed torakichi (Tigers maniacs), whose boisterous antics reflect the more extroverted character of people in the Kansai area.
"The passion from the stands will absolutely captivate the sports fan in you."
One such torakichi is Trevor Raichura, founder of Hanshin Tigers English News, the most comprehensive English internet site for Tigers and Koshien information. Raichura recognizes the importance of the high school tournament for Japanese fans. "It allows them to not only cheer for their local team, but also relive the purity and passion of their youth," he says. "Whether you're taking in a Tigers home game or a high school tournament match, the passion from the stands will absolutely captivate the sports fan in you." With the biggest capacity of any stadium in Japan, nothing quite matches the excitement of cheering along with over 47,000 exuberant Tigers fans at Koshien. Former Major Leaguer Matt Murton, a star outfielder for the Tigers for six seasons, still relishes his time spent at Koshien. On his list of reasons are "the passionate fans, the ritual of releasing thousands of balloons into the air during the seventh inning and after a victory, and the unique all dirt infield."

Hanshin Tigers Website (Japanese)
Hanshin Tigers English News
Koshien Stadium website
Meiji Jingu Stadium, Home of the Tokyo Yakult Swallows
Opened just two years after Koshien, Jingu Stadium in Tokyo is the second-oldest stadium in Japan. In fact, along with Koshien, Wrigley Field, and Boston's Fenway Park, Jingu is one of only four remaining baseball stadiums in the world where Babe Ruth played. Sadly, current redevelopment plans call for the stadium to be demolished and rebuilt in a nearby location. Robert Whiting, bestselling author of several books on Japanese baseball, has been attending games at Jingu since the 1960s and adamantly opposes the plan. Whiting speaks highly of the city center location. "Jingu is a peaceful green oasis in the center of a noisy crowded city and a great place to watch a ball game on a summer's evening," he says. Dismissing the redevelopment plans as merely "a money making scheme," Whiting stresses that renovations of the historic stadium would be the better route, with Koshien Stadium (2007-2010) as one successful example.
"Munetaka Murakami has won back to back Central League MVP awards, and clobbered 56 home runs in 2022."
If you watch a game at Jingu and everyone around you suddenly opens up mini umbrellas, don't be alarmed. It doesn't mean rain is on the way, but it is just Swallows fans' unique way of celebrating a run. Check out the lyrics to the Swallows unofficial "theme song," "Tokyo Ondo," ("Dance of Tokyo") online so that you can join in the singalong. Despite the sad news about the fate of Jingu Stadium, Swallows fans have had much to cheer about in recent years, with two straight trips to the Japan Series and a championship in 2021. They are powered by 23-year-old slugging phenom Munetaka Murakami, who has won back to back Central League MVP awards and clobbered 56 home runs in 2022, a new record for Japanese players in NPB. He was one of the heroes at the 2023 World Baseball Classic.

Yakult Swallows English website
Rakuten Mobile Park Miyagi, Home of the Tohoku Rakuten Golden Eagles
The Tohoku region was finally awarded a baseball team in 2004, when the merger of the Pacific League's Kintetsu Buffaloes and Orix BlueWave led to the first new franchise in NPB in over 50 years. Led by pitching ace (and future New York Yankee) Masahiro Tanaka, the Eagles won their first championship in 2013. Coming just two seasons after the devastating tsunami of March 11th, 2011, this victory brought tears of joy to fans both in the Tohoku region and across Japan.

Formerly the Miyagi Baseball Stadium, the ballpark in Sendai is actually the oldest stadium in the Pacific League and another example of successful renovations. Marty Kuehnert, the first general manager of the Eagles and current senior advisor, praises the round-the-clock efforts that got the ballpark ready for the inaugural 2005 season. With a capacity of just over 30,000, the current park resembles baseball-specific, fan-friendly MLB stadiums like Oriole Park at Camden Yards in Baltimore. Along with Mazda Stadium, Kuenhart says, "Mobile Park is the cream of the crop among baseball stadiums in Japan with not a bad seat in the house." Rakuten continues to make innovative improvements to the stadium. Mobile Park features a natural turf playing field, a giant Ferris wheel just behind the left field stands, and a wide range of cashless payment options. Beer drinkers will also be happy to know that there are six types of Eagles Beer, each representing a different prefecture in Tohoku.

Tohoku Rakuten Golden Eagles English Website
Es Con Field Hokkaido, Home of the Hokkaido Nippon Ham Fighters
Although it is just opening this season, honorable mention needs to go to the newest stadium in Japan. Despite being the fifth-biggest city in Japan, Sapporo did not get a professional baseball team until the Fighters relocated from Tokyo for the 2004 season. After being trapped inside the Sapporo Dome for nearly 20 seasons, Fighters fans will finally get to watch their team under the beautiful Hokkaido sky, as Es Con Field features a retractable roof, a rarity for baseball stadiums in Japan. Another feature is a craft beer restaurant that will offer panoramic views of the field. While the team finished in the basement of the Pacific League under flamboyant first-year manager Tsuyoshi Shinjo last year, there is much excitement in the cold northern air over the new ballpark that is expected to quickly establish itself as one of the best in Japan.

Hokkaido Nippon Ham Fighters Website (Japanese)
More Than Peanuts and Crackerjacks: Eating and Drinking Your Way Around Japan's Ballparks
Going to a baseball game in Japan is also a chance to sample a variety of local delicacies, from okonomiyaki savory pancakes (Mazda Stadium) to takoyaki octopus dumplings (Koshien Stadium) to grilled beef tongue (Mobile Park). There are also plenty of standards, like pizza, sausages, curry rice and other favorites. Many stadiums also offer bento box meals named after players, so just choose a new favorite player and dig in. Unlike Mobile Park or Es Con Field, not all stadiums have embraced the craft beer movement yet, but beer will generally be more reasonably priced than at many MLB stadiums. If you aren't a beer drinker, a refreshing summertime drink is chuhai, a mixture of shochu and carbonated water with fruit flavoring such as apple, grape, or lemon.
Getting Tickets
You can buy tickets at major convenience store chains such as Lawson and 7-11. Same-day tickets can also be bought at the stadium, but tickets for more popular teams or weekend games may sell out in advance. Some teams also sell tickets on the team website, but please note that English functionality may be limited on some sites and foreign credit cards may not be accepted.

japanballtickets.com is a convenient service for securing your tickets for your trip to Japan. Tickets are delivered to your hotel or other address in Japan.