Tottori Folk Crafts: Traditions Passed Down Over Generations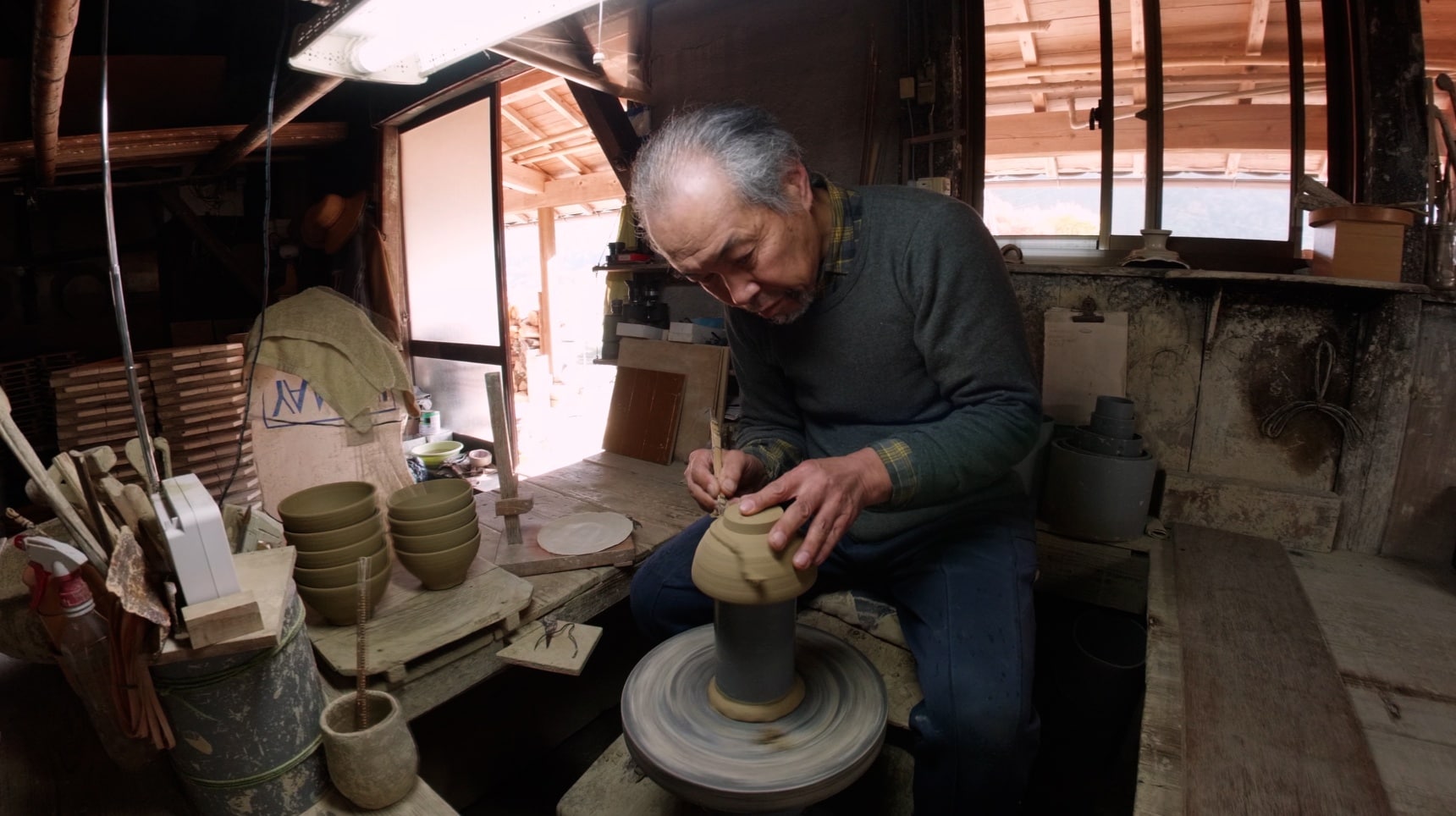 Tottori Prefecture is located in the northeastern part of Japan's Chugoku region, on the western edge of the main island of Honshu. Long and narrow, it runs from east to west along the Sea of Japan. The northern part features a coastline with beautiful sandy shores, including the Tottori Sand Dunes, with Mt. Daisen and other peaks of the Chugoku Mo
Tottori Prefecture has a long history of producing a wide variety of handicraft products made of local natural resources. These include woodcraft products made from its plentiful forests, ceramics made from high-quality clays and stone, and metal products made by blacksmiths using iron sand from the Chugoku Mountains.

The Mingei Folk Art Movement developed from this history of handicrafts. The movement celebrated the beauty found in everyday tools produced by nameless craftsmen, as if they were works of art. Mingei encompasses a lifestyle culture movement that discovered the "beauty of use" in a wide range of crafts, including ceramics, textiles, wood and lacquer work, and metalwork.
Yoshida Shoya (1898-1972), founder of the Tottori Folk Crafts Museum
Yoshida Shoya, a doctor born in the city of Tottori, was the founder of the Tottori Folk Crafts Museum and a key figure who continues to influence contemporary creators. He was himself a producer of folk art, working with craftspeople in the prefecture to create a trade organization that planned, designed, produced, distributed, sold, and consumed craft products.
Ushinoto Ware
After Yoshida Shoya first visited the Ushinoto Ware kiln in 1931 he wrote: "The view from the climbing kiln delighted me, unfolding into a tranquil Rembrandt-like landscape." He worked together with the fourth-generation kiln owner then to produce many masterpieces, the most famous of which is the Somewake (separated glaze) type pictured above, gracefully bisected through the use of black and green glazes. The English potter Bernard Leach also visited the kiln and offered some of his own designs. Western-style pieces such as mugs were also produced by the craftsmen here.
Otsuka Bladesmith
Yoshifumi Otsuka is a blacksmith who makes hand-forged kitchen knives by the traditional method of sandwiching steel made of high-quality iron sand from the Chugoku Mountains between a softer type of jigane steel. Otsuka's knives are extremely sharp, and can improve the taste of food. Otsuka continues to produce high quality products with an excellent balance of strength and tenacity that can only be created by hand forging.
HAKASE Hand-made Bespoke Fountainpen
HAKASE Hand-made Bespoke Fountainpens are completely custom-made, from the barrel to the nib, based on an analysis of the user's writing habits. They are made entirely by hand, and are so popular that there is currently a waiting list of 15 months, with more than half of the orders from overseas. The fountain pen is an ideal complement for today's digitalized world of computers and smart phones, made for people who still appreciate handwriting. The HAKASE Hand-made Bespoke Fountainpen is a tool that truly embodies the "beauty of use."
Takumi-kappoten Japanese Restaurant
The Takumi-kappoten Japanese Restaurant features an interior full of Tottori folk craft chairs and tables designed by Yoshida Shoya. Popular items on the menu include dishes using local ingredients such as snow crab and Iwagaki oysters, as well as "beef susugi nabe" (a hot pot dish similar to shabu-shabu), based on a famous dish in Beijing. The restaurant offers a variety of dishes served in folk craft tableware.

Read More About Tottori
The Roots of Tottori's History and Culture in Japanese Mythology