9 Weird Japanese Christmas Trees
Christmas in Japan has always been different from what folks from other countries are used to. For one thing, there's always the Christmas bucket of KFC handed out by a Santa-suit-clad Colonel Sanders. That's why we weren't surprised, frankly delighted actually, to find these unconventional Christmas trees from around Japan!
9. Giant Salamander Tree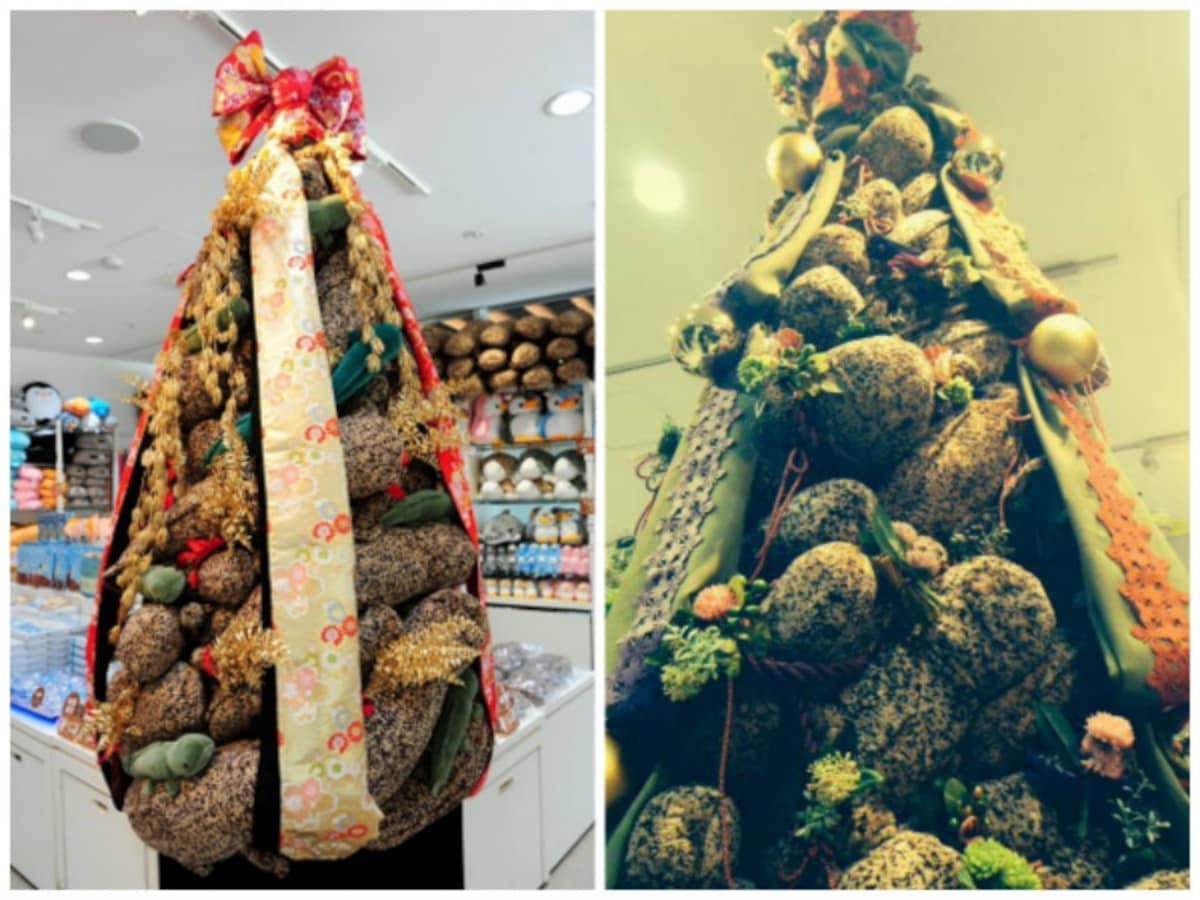 Forget about loading your tree with sparkling ornaments, this one-of-a-kind Christmas amphibian tree residing in the souvenir shop of Kyoto's Aquarium will be a hit with salamander fans.
8. Santa Heads Christmas Tree
If you're looking for more of a creepy effect, Shinsaibashi's Daimaru in Osaka offers stand-alone Santa heads for your viewing pleasure.
7. Mikan Tree Lights
You know it's winter in Japan when the grocery stores start selling mikan, also known as Japanese mandarin oranges. So why not take these ubiquitous cold-weather fruits and use them to decorate a tree? This is exactly what Aichi Prefecture's Yawatahama City had in mind when it created its mikan tree, which uses the actual peels from the citrus fruit!
6. Mikan Christmas Tree
But why decorate string Christmas tree lights made with mikan when you can make the entire tree out of them, like this tree from Wakayama Prefecture?
5. Christmas Tree Adorned with Cleaning Scrubbers
But why stop at mikan when you can grab a kamenoko tawashi, a stiff traditional-style bristle brush used in most Japanese homes for scrubbing, to ornament your tree? If you notice the tree is gushing with sap, simply unhook the kamenoko tawashi and scrub the sticky substance away!
4. Kamenoko Tawashi Christmas Tree
It may not look fancy enough for a Christmas tree by itself, but adding some tulle and a crown really makes this scrubbing brush tree sparkle. It's great for those with pine allergies or anyone who's a stickler for cleanliness.
3. Quit Monkeying Around on That Tree!
For those looking for something a little softer and cuddlier, the Tokyo International Forum is displaying its own stuffed monkey Christmas tree in honor of the Year of the Monkey.
2. Hatsune Miku Chirstmas Tree
We couldn't resist sharing Hokkaido's New Chitose Airport's 2014 Christmas tree inspired by Japan's favorite vocaloid, Hatsune Miku.