Good Reads: A Passion for Japan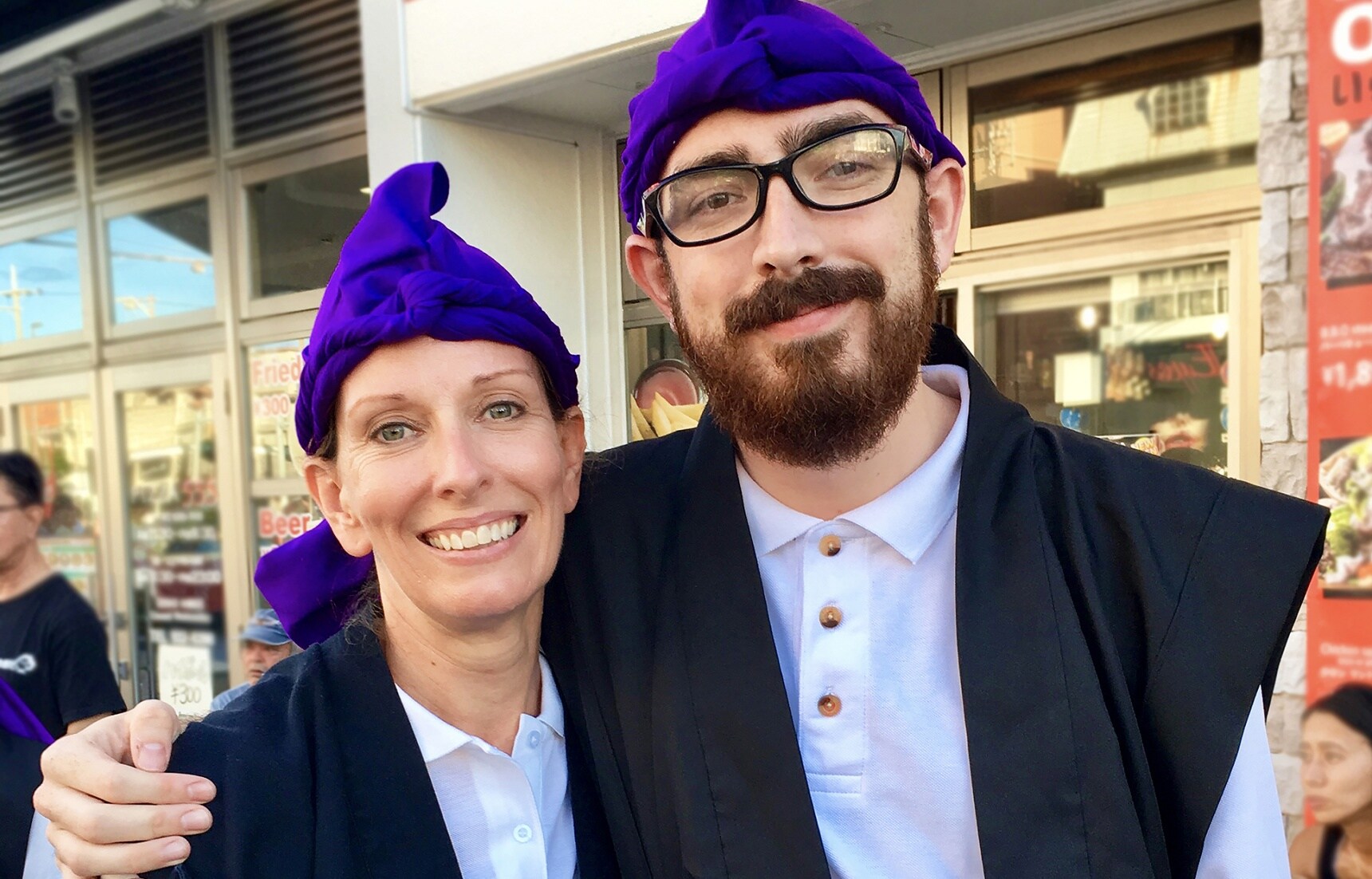 Through the 31 stories of foreigners who have made Japan their long-term home, the new book A Passion for Japan provides glimpses into the country and diverse aspects of its culture, but also a broad look at being the "other" in a society where that is often a more rigid category than it is elsewhere. A review by Gavin Blair.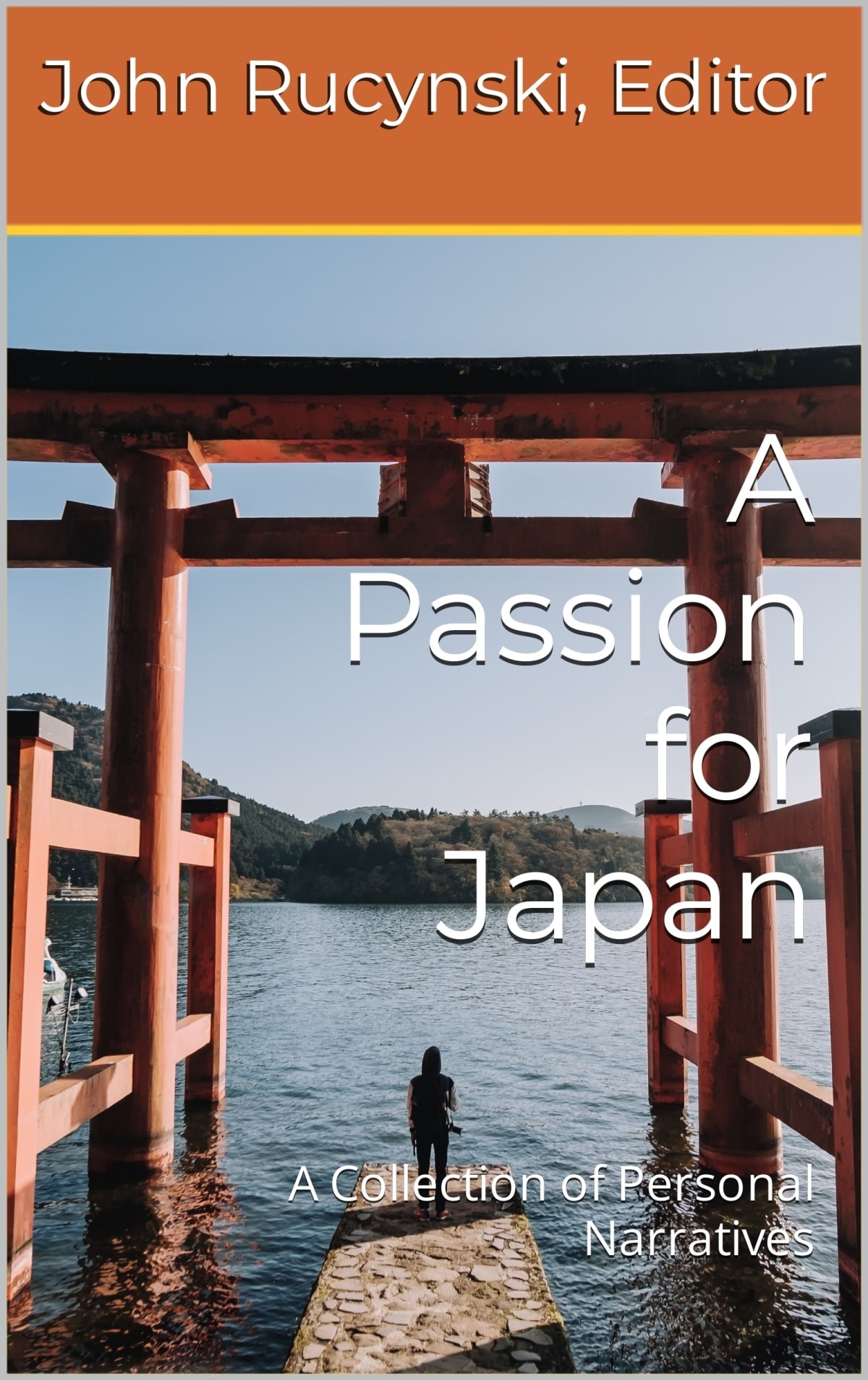 This is, as the subtitle explains, a Collection of Personal Narratives, and one that describes how these individuals have varyingly struggled with and adapted to that challenge, and the part their passion, or passions, played in building their lives in Japan. They of course faced that challenge while navigating the same trials, joys, achievements and failures in life as those who never leave their hometown.

Editor John Rucynski, who also tells his own story in one of the chapters, writes in the introduction that one of his nightmares in compiling the book would have been to be inundated with submissions on a single theme, such as anime. In the end, the book leans heavily the other way towards traditional Japanese pursuits, crafts and appreciation of the natural world. Indeed, not a single afficionado of anime, manga or video games graces its pages. This may be mostly a matter of age and time: the writers are multi-decade residents of Japan, whereas most anime-manga-game devotees tend to be of a younger demographic.
"The stories offer meaningful insights into the lives of the subjects and their respective passions."
Other noticeable characteristics of the people whose stories are told are where they originated from and where they've made their home in Japan. A large proportion of the subjects have been involved in teaching English as a foreign language at some point, meaning that most of them hail from countries where that is the native tongue. Though that is a common route into the country for 'expats,' there are other voices that could perhaps have been more represented. The number of Chinese, Korean, Vietnamese, Filipino and Brazilian residents of Japan far outweigh the population of Americans, Brits and Australians.

And Tokyo is home to the largest population of foreigners of all types. While it is often correctly pointed out that Tokyo does not equal Japan, the vast conurbation around the capital is a significant chunk of the nation. Its residents are conspicuously absent here.
Nevertheless, the stories told are mostly engaging, offering meaningful insights into the lives of the subjects and their respective passions. The chapters also deliver brief but informative backgrounds on the chosen pastime and snippets of local history, particularly helpful for readers less familiar with Japan.

Judy Kambara's tale of her infatuation with Okinawa's Eisa drumming and folkdance is likely to be educational for many of those who make their home on mainland Japan. Two stints in Okinawa as part of a military family led Kambara to her love of Eisa and the island itself, a passion that has become inter-generational. Her adult son still lives in Okinawa and performs with an Eisa group.
In a different vein, how a young Brit named Simon Bibby came to be Japanese national chess champion is a fascinating look into a niche pastime in a country where the game is completely overshadowed by its domestic equivalent shogi. Bibby's exploits include leading his teammates in a "Banzai!" cry during the medal ceremony for the amateur division of the world team championships, at which Japan had taken its first gold medal, on the Spanish island of Majorca.
Unsurprisingly, martial arts were another route into Japanese culture for some, though none of the storytellers appear to be still practicing. The journey of Randy Channell Soei is succinctly summed up in the title of his chapter: "From Bruce Lee to the Way of Tea." After arriving from Hong Kong, where he had trained in Kung Fu, to study Japanese martial arts, he gradually become more and more involved with chado, the tea ceremony. He went on to become a certified tea master, even assisting in a tea ceremony for Thai royalty at a palace in Bangkok, as well as an author and media authority on the subject.
Other standout chapters include Victoria Yoshimura's journey from the UK to becoming the wife of a Buddhist priest in rural Kyushu, learning to cope with suspicious locals and less-than-welcoming in-laws, overturning expectations along the way. After pouring her energies into gardening as a source of distraction and a way of affirming her identity, Yoshimura turned to Buddhist teachings to help her through her struggles, and eventually became a fully-fledged priest herself, completely altering her standing and role in the local community.
"But most of all, this is a collection of narratives told by people about themselves, their lives and loves, and their relations with those around them."
There are also chapters from two people who became deeply involved with sumo, though neither as practitioners. One of these is Katrina Watts, an Australian who became a guest commentator on sumo, occasional interpreter for wrestlers when overseas, and a director of the amateur International Sumo Federation. Watts recounts interpreting for Wakanohana and Takanohana, a pair of sumo superstar brothers, during a television interview in Canada, and forcing the two to give proper answers to questions after they had repeatedly delivered evasive answers to the presenter.

Among the passions described in the book are festivals, drumming, farmhouses, hiking, gardening, baseball, soccer, tennis, literature, pottery and calligraphy. But most of all, this is a collection of narratives told by people about themselves, their lives and loves, and their relations with those around them.