California Transplant on Mission to Save Japanese Crafts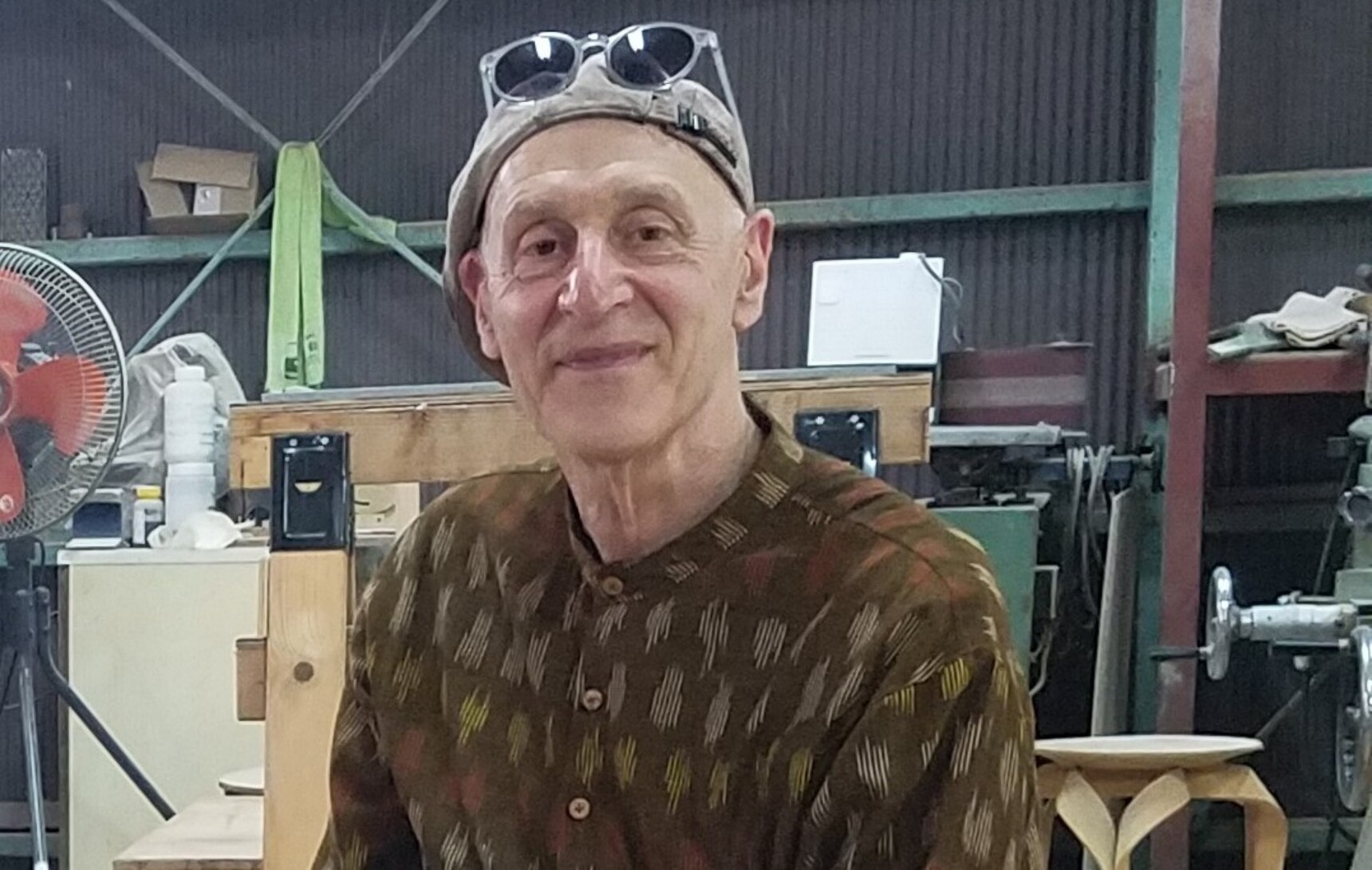 Long-time Kyoto resident Steve Beimel.

Originally from the U.S, Steve Beimel has run a major greenhouse operation and a successful tour company. Now, after five decades in Japan, he has launched JapanCraft21, an ambitious project to revitalize traditional Japanese crafts. Alice Gordenker talks to him about his life and life work.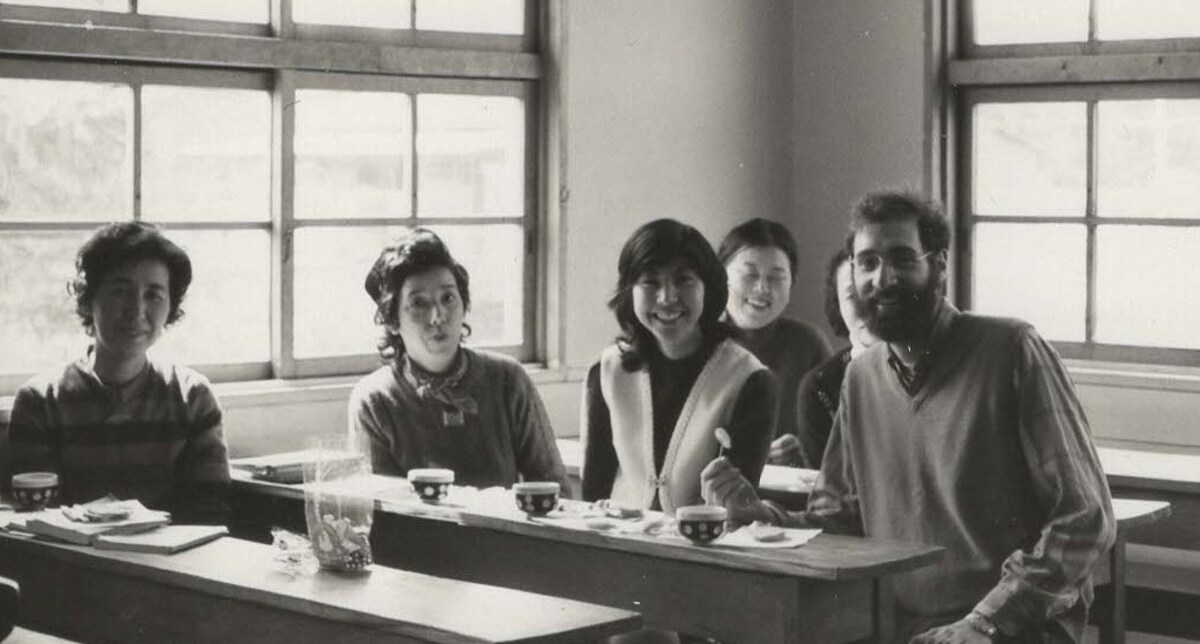 What first brought you to Japan?

A classic case of post-college wanderlust. In 1971, I found a job teaching English in Sendai, assuming it would be the starting point for an around-the-world tour. But I stayed because I fell in love with Japan.

You also fell in love with Japanese crafts. What was it that grabbed your heart?

I grew up in a household where we kept a set of "good China" for guests but otherwise took our meals on mass-produced Melmac plasticware. Coming from that background, I thrilled at the different shapes, colors, and textures in dishes on the Japanese table. And then I discovered textiles and woodwork and gardens! Japan was a wonderland to me. It still is.

You're in good company. I'm thinking of the many artists influenced by Japanese woodblock prints and other crafts.

Just in painting, we can point to Vincent van Gogh, Mary Cassatt, James McNeill Whistler and practically all the Impressionists. In architecture, Japan has had a huge influence, including big names like Frank Llyod Wright, and the Bauhaus movement. And Japanese gardens transformed Western ideas about what landscaping could be.
"Japanese culture offers us so many opportunities to slow down and be mindful, from flower arrangement to kaiseki meals to the tea ceremony. Crafts are an integral part of all three."
With so many fans, do Japanese crafts really need saving?

When I first came to Japan, there were several hundred thousand master craftspeople at work in this country. Now, the number has dropped to fewer than 50,000, many of whom are at retirement age or older. If we don't do something in the next five years to pass on their skills, these crafts will be lost forever.

You used the term 'master craft.' Can you explain?

Master crafts are based on methodologies honed and refined over many centuries. Examples include Yuzen dyeing, three-dimensional silk weaving, washi paper making, and sashimono woodworking, in which incredibly fine cabinetry and items for daily use are crafted from wood without the use of nails. To preserve these skills, they must be passed on. But many master craftspeople have no successor.


Because young people don't want to do this kind of work?

There are plenty of young people in Japan who would love to work with their hands and attain a high level of skill. The problem is that master craftspeople are no longer getting enough business to support apprentices through the many years of training necessary to become accomplished at their crafts.
Why isn't there enough business anymore?

In some cases, craft design has not kept pace with modern tastes. In others, crafts can't compete with big companies and their slick advertising telling us we need cookie-cutter, machine-made products.

So, what's needed is increased demand for traditional crafts plus support for up-and-coming artisans?

Exactly. And that's what we do at JapanCraft21. The first thing we did was set up a weekend school in Kyoto where working carpenters could learn, without fees or tuition, skills such as traditional joinery and how to build bamboo-and-mud walls. I'm particularly proud that we recently welcomed our first female student, a working carpenter trained in furniture making who is now learning advanced joinery with us. Master carpenters in Japan have traditionally been men, but it's important to open this path to women.

JapanCraft21 sponsors an annual contest. What's different about it?

There are many crafts contests in Japan that find and reward outstanding skill and artistry. The JapanCraft21 contest does that too, but what's different is that we also ask our applicants to submit an idea for a project to revitalize their craft for the 21st century. We are looking for individuals with outstanding talent, track records and passion. When we find them, we provide them with broad support for their project, including seed money, of course, but also expert mentoring and introductions to people who can help them.
"To save crafts, you have to ensure the survival of everyone in the chain, from raw materials to distribution."
Can you give us an example?

Profiles of all our winners are posted on the JapanCraft21 website, but one example is Tsutsumi Takuya, who was born into a family of lacquer wholesalers. After university, he joined the family business with a vision to carry lacquer into the future by promoting it as a natural and sustainable product. When he applied, he had already created a craft-sustaining eco-community in a rural area. Through funding and mentoring, we helped him establish a business utilizing traditional skills and materials to produce wooden surfboards, handcrafted from local lumber and coated with Japanese urushi lacquer. Not only are the boards lighter, more beautiful, more durable, and easier to repair than conventional synthetic boards, they also ride better in the water.

New markets benefit not only for craftspeople, but also their suppliers, right?

Yes, and that's a critical point. Tsutsumi-san's project also gives work to tree growers and sap collectors and encourages reforestation. It creates new jobs for woodworkers. To save crafts, you have to ensure the survival of everyone in the chain, from raw materials to distribution.
Most of us hope to be a positive force in the world, but you're really doing it. What got you going?

Seeing crafts literally disappear before my eyes. For many years I ran a tour company, guiding overseas visitors on study tours into the workshops of master craftspeople in ceramics, lacquerware, textiles and more. Over the years I saw too many craftspeople grow too old to work, and having to close their shops for lack of a successor. I couldn't sit by and let that continue.

How can we help?

Buy fewer mass-produced products. Why drink from a crappy, machine-made mug with an "I ❤ wherever" logo when for a few dollars more you can have an exquisite, handmade work that will inspire and uplift you for years to come? And I invite everyone to join us in JapanCraft21 by making a donation or sponsoring a scholarship.
What about people who aren't in a position to donate. Are there other ways to help?

We have lots of volunteer opportunities, including assisting at events or doing online research.

Any opportunities for people who don't speak Japanese or live in Japan?

Thanks to the wonders of the internet, people can help from anywhere in the world. A very easy way to help is simply to like and share our posts on social media, or spread the word about our free online presentations about Japanese crafts and culture.
"If we can just help craftspeople, we will have preserved an amazing cultural heritage for future generations."
What are your all-time favorite books in English about Japanese traditional crafts?

In recent books, I love Handmade in Japan by Irwin Wong, which has wonderful photographs and interviews by the author. As a classic text, I recommend The Unknown Craftsman: A Japanese Insight Into Beauty, by Soetsu Yanagi, one of the founders of the Mingei movement. And everyone should read the 1933 essay on Japanese aesthetics by Tanizaki Jun'ichiro, In Praise of Shadows.

A last word?

It took centuries for Japanese traditional crafts to develop to the level of skill and artistry that we see today, and we can't let it disappear on our watch. There is hope. We're already seeing signs of turnaround. If we can just help craftspeople though this period of transition, we will have preserved an amazing cultural heritage for future generations. Not just for Japan, but for all the world.


For more information, visit the Japan Craft 21 website and follow Japan Craft 21 on Instagram.