Hike the 'Road to Laputa'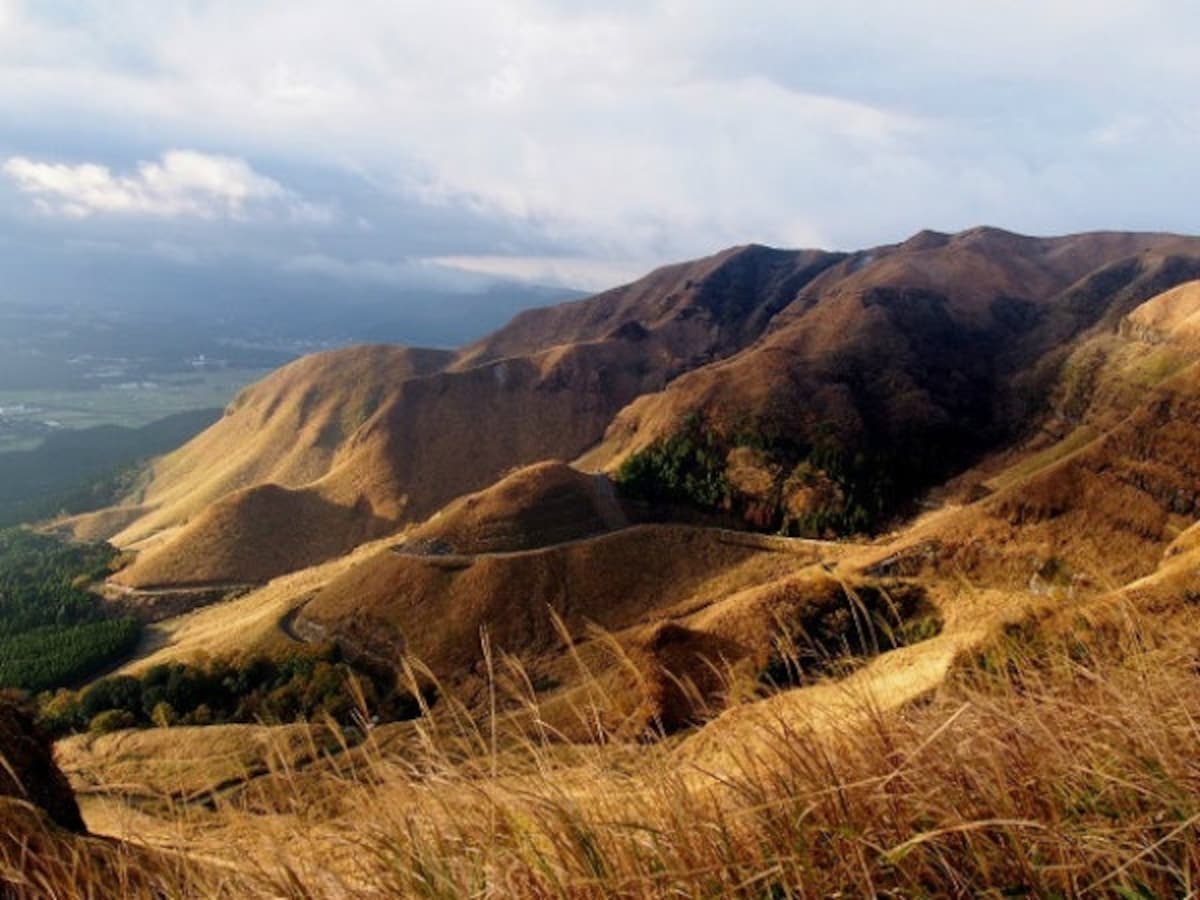 As the southernmost of Japan's four main islands, Kyushu is a world away from the bustling metropolis of Tokyo. With abundant hot springs and several active volcanoes, the area has some of the most breathtaking scenery in the country, particularly around the Mount Aso region in Kumamoto Prefecture.
Mount Aso is an active volcano with one of the world's largest calderas, which measures up to 26 kilometers (16 miles) in diameter and 100 kilometers (62 miles) in circumference. A caldera is formed when a volcano collapses into itself after an eruption, resulting in a large, basin-like depression and an outer rim that makes for an unusual landscape and some stunning scenery.

Here on Mount Aso, the road that runs through the expansive grasslands along the ancient rim is known as "Milk Road" due to its large population of grazing cows. If you know the way, it will also lead you to one of Japan's best-kept secret locations: the "Road to Laputa."
Fans of Studio Ghibli's 1986 animated film Castle in the Sky will know Laputa as the mythical island that floats through the clouds. When the caldera basin fills with cloud, this particular patch of road appears to vanish into the sky, earning it the name "The Road to Laputa." If there's anywhere in Japan you might catch a glimpse of the magical world, this is surely the place—but with no signposts, you'll need to follow some insider directions to get here.
About 10 minutes after heading south on the Milk Road (marked as number 339) from Aso Skyline, you'll come across this Jizo statue on your left. Turn left and immediately on your right you'll see a cleared area where you can park your car. Get out here and it's a short walk to the scenic spot.