Discover Japanese Woodwork Traditions at Takenaka Carpentry Tools Museum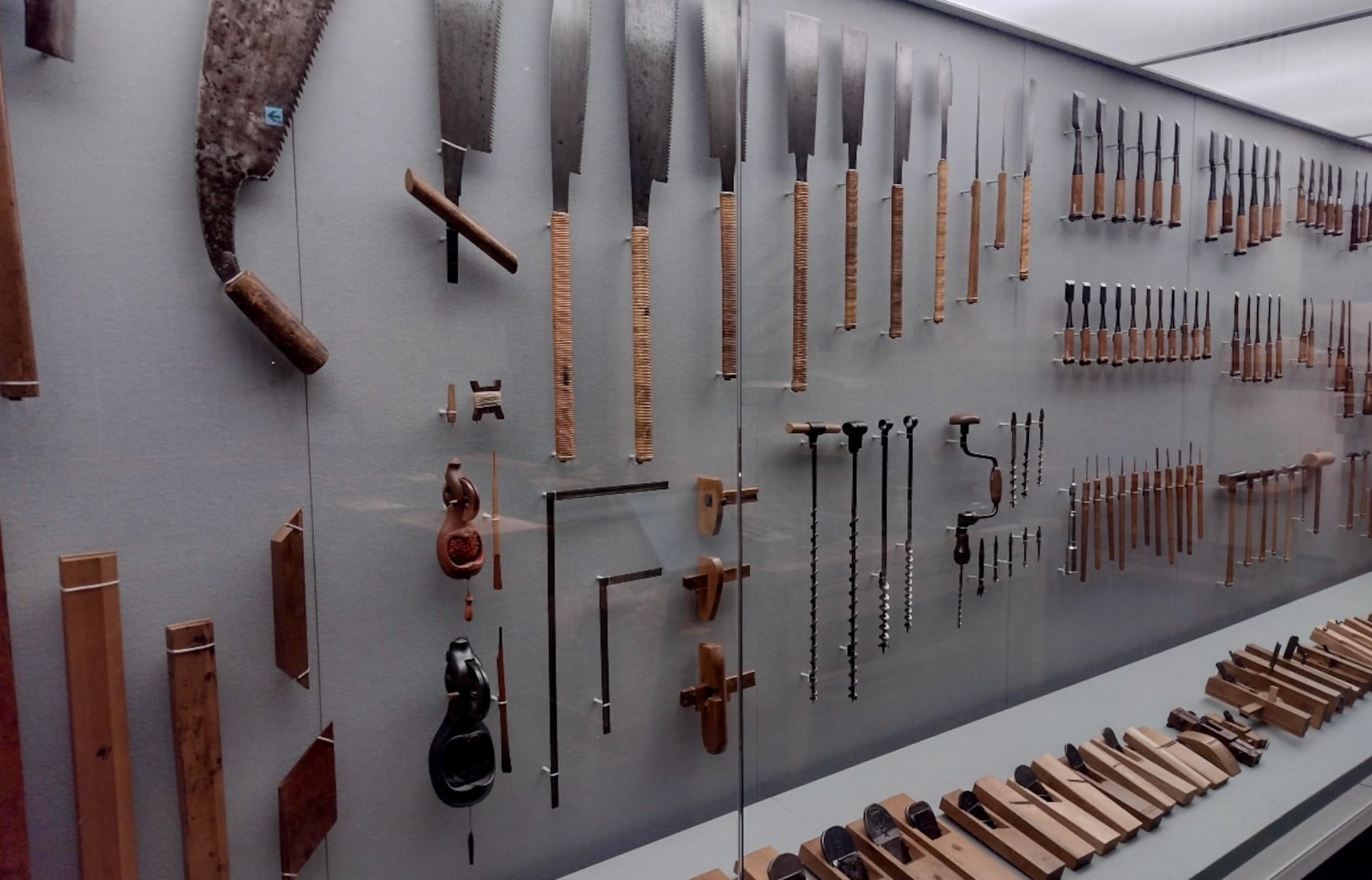 The Takenaka Carpentry Tools Museum in Kobe offers unforgettable insights into the traditions and technology of Japanese carpentry used in the wooden construction of temples, shrines and tea houses. Exhibits include full-scale models, beautifully crafted tools, and hands-on displays of joinery and materials.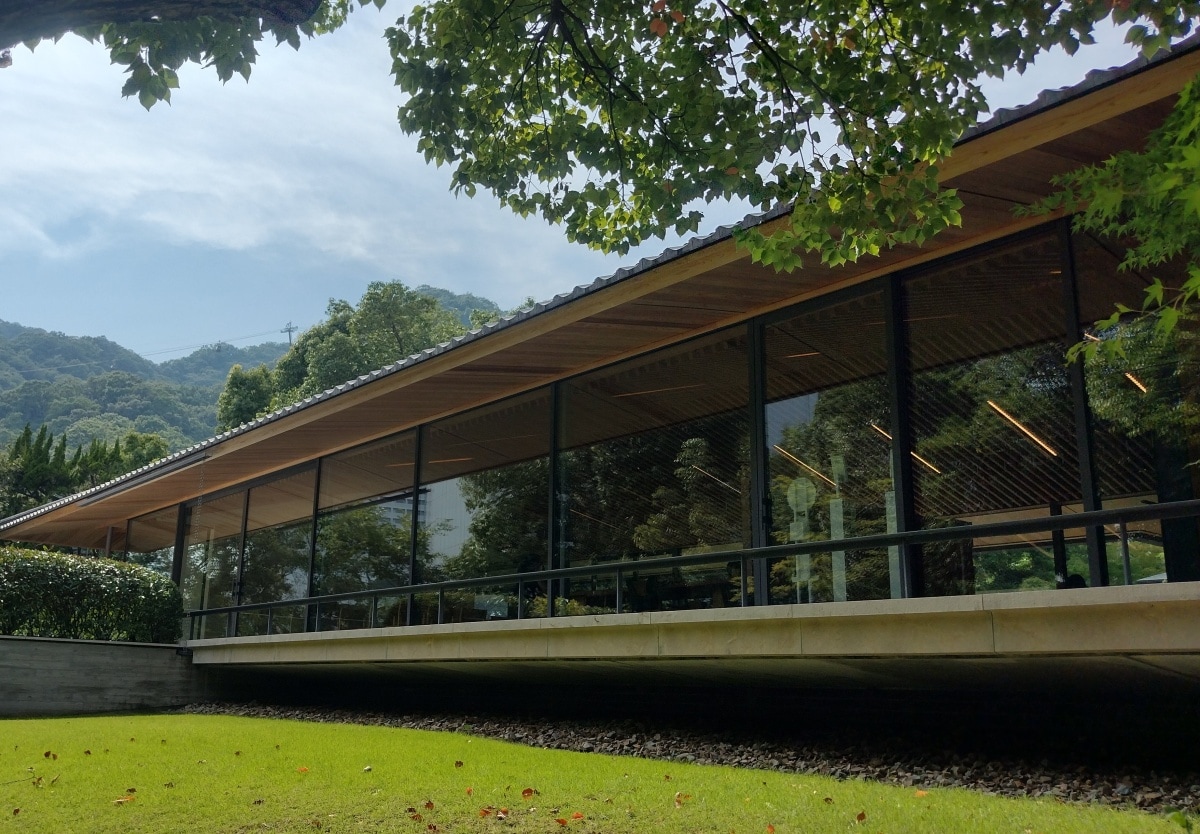 This may be Kobe's best-kept secret. If fact, I didn't learn of the Takenaka Carpentry Tools Museum until a few years after moving here. I was expecting a guest from Germany, visiting Japan for the first time. When confirming arrangements, I asked what attracted him to Kobe—usually a destination of repeat travelers. He told me that his sole aim was to visit the carpentry tools museum, so I felt obliged to make sure it existed before replying. Well, it was definitely worth a visit. Since then, I've taken family and friends from abroad, all of whom found it interesting and insightful.

Traditional wooden architecture is pivotal to a typical trip to Japan—whether it be the deceptive simplicity of a shrine gate or tea room, intricately carved paneling, or grand temples and pagodas. The Takenaka Carpentry Tools Museum, located in a leafy Kobe suburb close to the Kobe Shinkansen station, reveals the craftsmanship of Japanese carpentry, and the techniques employed to create Japan's breathtakingly beautiful timber structures.
The museum first opened in 1984 and relocated to its present site in 2014. It was founded by the same company that built Tokyo Tower and Tokyo Dome, the architectural, engineering, and construction giant Takenaka Corporation, which was established in 1899 in Kobe by the 14th-generation descendant of a family of shrine and temple carpenters. It is the only museum of carpentry tools in Japan, and it aims to preserve this aspect of cultural heritage, "passing on the skill and the spirit of craftsmen to the future."

I consider myself to only have a casual understanding of Japanese architecture, but each visit to the museum has been a pleasure and has given me new insights.
The permanent exhibition is arranged in seven sections, with extensive actual and reproduced materials, large-scale models, and videos. The exhibits are labeled in Japanese and English, and although longer explanations are only available in Japanese, there are plenty of supplementary photographs and diagrams. Some sections have touchscreen panels with captioned illustrations and short videos in English, Korean, Chinese, and Japanese. There are objects to touch, pick up, and manipulate, making it quite a hands-on experience that can also be enjoyed by children.

Section one details the history of carpentry tools and wooden architecture from prehistoric times until the present. The exhibits cover the age of Japan's advanced techniques and implements, and highlight the dramatic transition from use of stone tools to iron.
The next section reveals how carpentry tools have been designed to handle a range of tasks and achieve different effects. The exhibits draw your eyes to details that can be easily overlooked when trying to appreciate entire structures. A mid-20th-century survey found that a Japanese carpenter needed almost 200 different tools to complete one building! A nearby section is dedicated to Chinese and European tools and techniques, complete with architectural models. While it is intended to show how they differ from Japanese tools, it's also possible to draw similarities.

Another exhibit explains the traditional role of a master carpenter, who must become proficient in architecture and also manage a team of carpenters. Exhibits here include old textbooks, models, architectural plans, and insights into the philosophy that underpins Japanese carpentry.

A section entitled "Making the Most of Wood" highlights the different surfaces of the range of timbers employed in Japanese architecture, and includes a fun installation comparing the aromas of Japanese timbers.
I was fascinated by the exhibit dedicated to master blacksmiths, which emphasized the craftsmanship of the tools they forged with an artistry transcending mere utility. The tools are exhibited in displays featuring the master blacksmiths who created them, and it's astonishing to see the artistic reverence with which they are presented. There are drawers beneath the display cases containing more examples of their tools. The austere setting in this section imparts an air of respect for these masters, and you can imagine how the owner of such a tool would treasure it.

The exhibit culminates in a space dedicated to the expression of Japanese "Wa," or sensibility, in the construction of sukiya-style buildings. The key exhibit is a full-scale "skeleton model" of a tea house. Sukiya-style is typically seen in buildings designed to welcome guests, and features extensive use of whole logs, often with the bark surface, as well as bamboo. This calls for quite different design and carpentry techniques to handle and highlight the unevenly shaped materials. Alongside the tea house are exhibits of timbers commonly used, an elaborately carved screen, sliding doors and handles, a cut-away of a bamboo-clay wall panel, and an explanation of tatami construction.
The museum centerpiece is a stunning, full-scale model of a temple pillar and bracket, which towers the height of the two exhibit floors. It allows visitors an insight into characteristics of using extremely large timbers in temple carpentry. Nearby displays explain how such bracket components are designed and prepared, and a short video shows the joinery used in fitting them together.

A library area has extensive audio-visual materials for visitors to watch on-demand. These include three 20-minute videos with English audio that explain carpentry tools, temple carpentry, and sukiya architecture, and over a dozen shorter subtitled videos about individual tools. (The library books are currently off-limits.) Next to this is a workshop which schedules regular hands-on carpentry activities (in Japanese).

The modern museum building incorporates traditional Japanese sensibility and craftsmanship in its beautiful structure and interior, boasting ample natural light and glimpses of the Japanese garden. It was designed to allow visitors to come into first-hand contact with the skills of master craftsmen. There is no food sold on-site, but there is a lounge area with drink vending machines, and some lovely cafes close by.

Takenaka Carpentry Tools Museum

Access:
A five-minute walk from Shin-Kobe Station (Shinkansen and subway stations). The museum is also within walking distance of the Nunobiki Herb Gardens and the popular Kitano area of 19th-century Western-style mansions built for foreign merchants and others.

Map

Address :
7-5-1 Kumochi-cho, Chuo-ku, Kobe 651-0056
TEL 078-242-0216

Hours:
9:30 – 16:30 (last admission 16:00)
Closed :
Mondays (or the following day when Monday is a national holiday)
New Year's (December 29 – January 3)