Interview with Kurashiki Mayor Kaori Ito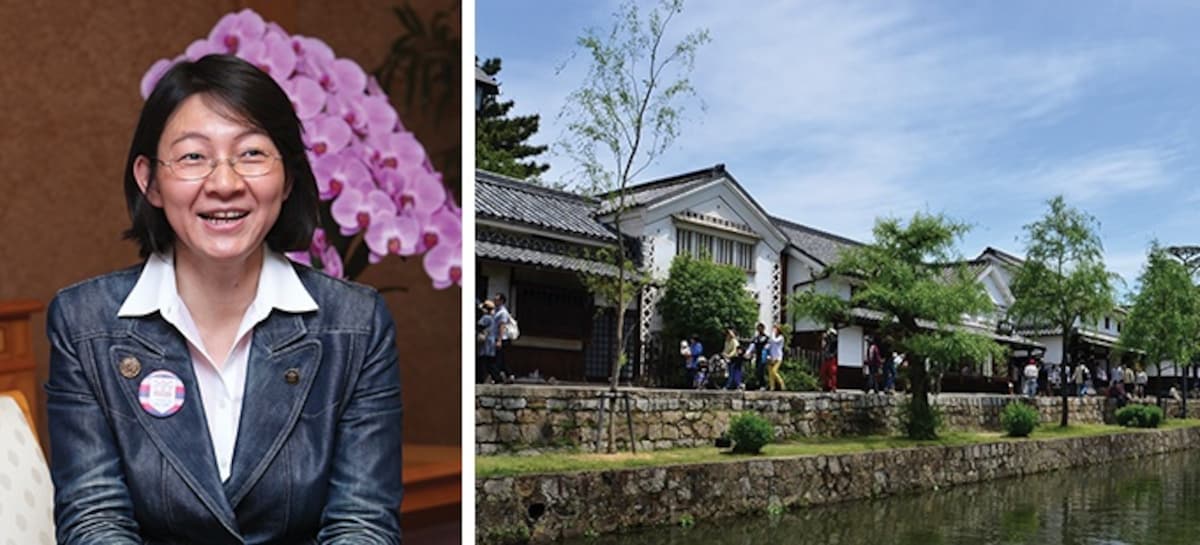 The city of Kurashiki in Okayama Prefecture is maintaining its path of developmental growth even as it attracts crowds of visitors from other parts of Japan and abroad. Highlighting Japan asked Mayor Kaori Ito, the driving force behind this success, to talk about regional appeal and Kurashiki's initiatives, as well as the keys to making regional revitalization work.

What are some of the attractive qualities of Japan's provincial regions?

In Japan there are a wide variety of self-governing municipalities, ranging from villages with populations of less than two hundred to big cities of over 3 million. Each region possesses its own unique diversity, such as its climate and natural features, its history, its path of cultural development, and so on. Another highly attractive aspect of Japan's regions is that the spirit and humanity of mutual support—what you might call the good, old-fashioned bond that brings Japanese people together—is still deeply rooted here.

Please describe the current situation in Kurashiki and tell us what initiatives are being pursued.

Kurashiki, which faces the Seto Inland Sea, is situated in the western part of Japan, about an hour by bullet train from Kyoto. It's a core city with a population of approximately 480,000 people. We are blessed with a temperate climate and an abundance of agricultural and marine products, and since ancient times we have been a strategic transportation hub for commerce and industry. Since we are also known as the birthplace of domestically produced jeans, our textile industry is thriving. In addition to being ranked as the number four industrial city nationally in shipments of manufactured goods, we are also a tourist town with about 6.33 million people visiting annually.

The residents of Kurashiki are highly conscious of preserving and cultivating the traditional townscape, with the Edo Period Kurashiki Bikan historical quarter and many other old dwellings and merchant houses still standing. In recent years, with these buildings undergoing renovations, and by providing new facilities for attracting visitors, we are bringing in approximately 800,000 new visitors annually. Through such developments, we are also seeing more people moving in to Kurashiki than moving out, indicating a more robust society.

Kurashiki has also entered into agreements with nine neighboring cities and towns to initiate coordinated plans for developing the economy and improving the lives of our residents. By taking advantage of the local resources controlled by each respective municipality, we can pursue a wide range of development. I would like to take the role of lead runner in coordinating the regions toward revitalization.