Discovering Fukuoka's Autumn Treasures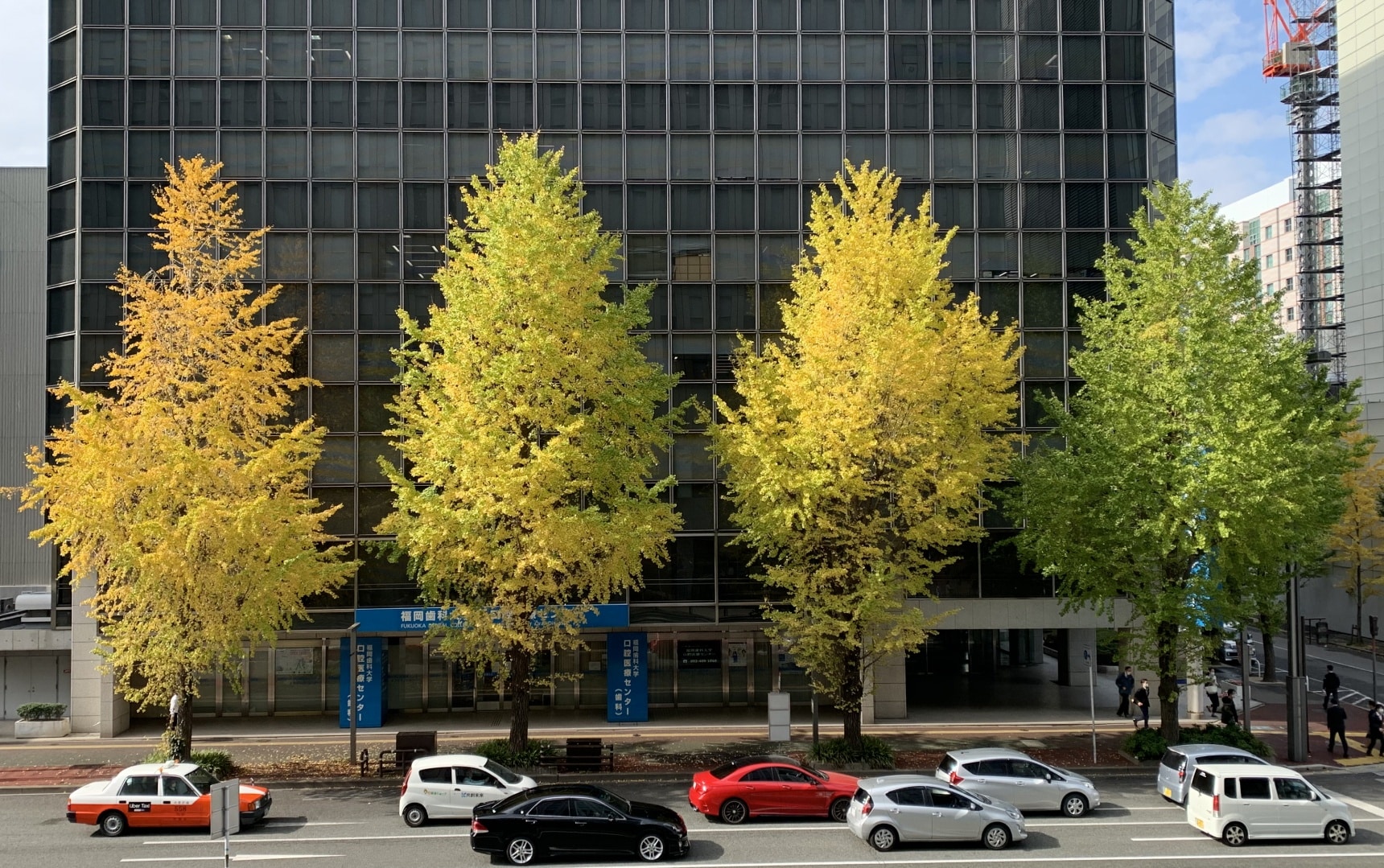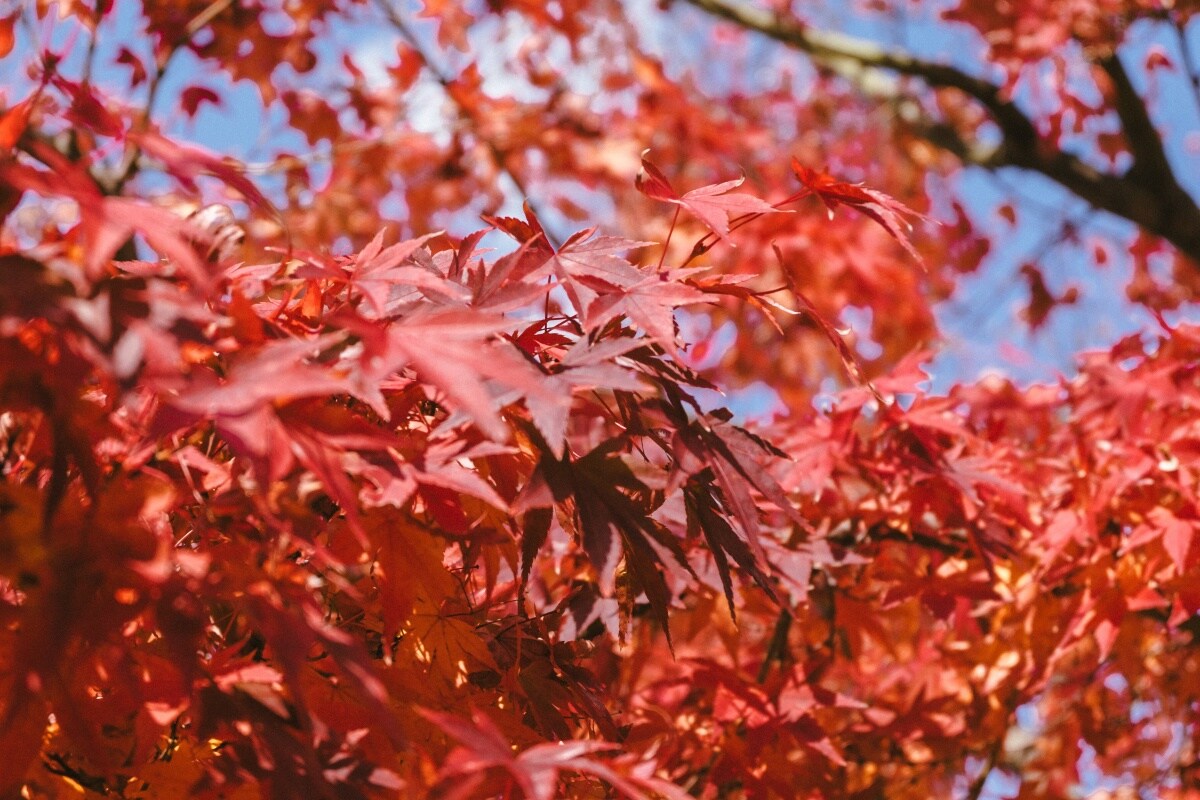 When it comes to seasons, Fukuoka is best known for its summer fun. Every year, tourists flock to its beautiful beaches to soak up rays in its idyllic weather. Many join in the excitement of July's annual Gion Yamakasa festival centered around the Kushida Shrine, when floats weighing over one ton are raced through the streets.

A well-kept secret is that autumn in Fukuoka possesses its own unique charms. This is the time of year when cool breezes replace the summer heat and humidity, and the city's wealth of parks and historical shrines explode with foliage dressed in fall-tinted colors.
Flower Power
Fukuoka's temperate climate means there are flowers blooming year round and autumn is no exception. The beginning of the season is greeted in September with hills of fiery red spider lilies at the Uminonakamichi Seaside Park, a national park only a short 30-45 minutes from the city center by train. Perhaps the most famous floral display at the park is October's seemingly endless fields of cosmos, both yellow and bright pink, which draw many visitors. But from late October into November, visitors can also feast their eyes on the stunning autumn roses in the park's Rose Garden and the Flower Museum.

Flowers are also the star of the show on beautiful Nokonoshima Island, a brief ten-minute ferry ride from the Meinohama Ferry Terminal, which is a 40-minute bus ride from central Hakata Station. On this gorgeous island in Hakata Bay, late September to mid-October brings vibrant dahlia blooms, while October and November house brightly colored cosmos. For a unique floral experience in November, why not stop by Dazaifu's Tenman-gu shrine outside the city which holds a famous Chrysanthemum exhibit called the Kikkaten, based on the founder's love of the flowers?
Fruity Delights
Fukuoka prefecture is one of the leading fruit producers in the country. In particular, the southern Chikugo area is known for its impressive year-round production of fruits. In the autumn, fruit picking opportunities abound, most only an hour's drive or train ride from Fukuoka City. In September, visitors can take their pick of fresh grapes and figs bursting with flavor.

The famous Kyoho grape, large and sweet, was first cultivated here in Fukuoka prefecture! The later days of autumn bring mikan and kaki (Japanese persimmon) to the fore while Japanese pears can be picked from July all the way into November. Most of the orchards that are open to the public are easy to access by car, and have a "no eating on the premises" policy, Instead, your harvest is weighed on the way out, and you pay for what you've picked, If you'd rather have your seasonal fruits prepared for you, check out one of the shops that belong to the Fukuoka chain called Campbell Early. (Two of them are located at Hakata Station and Fukuoka Airport.) Enjoy their pancakes and parfaits, which are made using the freshest seasonal fruits!
Lovely Leaves
Fukuoka's most spectacular display of changing leaves (called koyo in Japanese) takes place from mid-November to early December, later than most parts of Japan, In the city, why not take in the leaves at the Fukuoka Castle ruins at Maizuru near the downtown area of Tenjin? Or view the autumn trees at the compact and elegant Japanese-style garden near Hakata Station, Rakusuien?

Many nearby shrines and temples also serve as a scenic backdrop for the autumn colors. Particularly impressive is the foliage around Nanzoin, a Buddhist temple with a giant bronze reclining in Buddha statue nestled in the mountains of Sasaguri. The Daizaifu Tenman-gu Shrine, which enshrines the historical scholar Sugawara Michizane as a deity of learning, arts, and culture, has a breathtaking display of autumn leaves which draws many tourists, domestic and international. It is only a short train ride outside of the city.
Seasonal Snacking
Fukuoka prefecture's agriculture and fishing industries also make it an ideal place to sample the wealth of Japan's autumn bounty. Many visitors come for a taste of some of the prefecture's freshest seasonal fish, like sanma (pacific saury) and saba (mackerel),. For a truly local vibe, try sanma stuffed with the hometown specialty, mentaiko (red pepper spiced cod roe). For a fruity late autumn specialty, Fukuoka's kaki (persimmon) are well-known; the prefecture ranks third in the country for production!

You're also never far from a yakiimo truck serving the baked sweet potatoes or a cafe serving up delicious seasonal sweet potato treats. In the trendy Daimyo area of the city center, stop by Mitsuya, a warm and stylish cafe dedicated entirely to baked sweet potatoes with many takeout options. Spending time in Fukuoka in the autumn will certainly help you discover the reason behind the Japanese expression "shokuyoku no aki"—"Autumn is the season of a healthy appetite!"