Mori Resigns as Tokyo Games Organizing Chief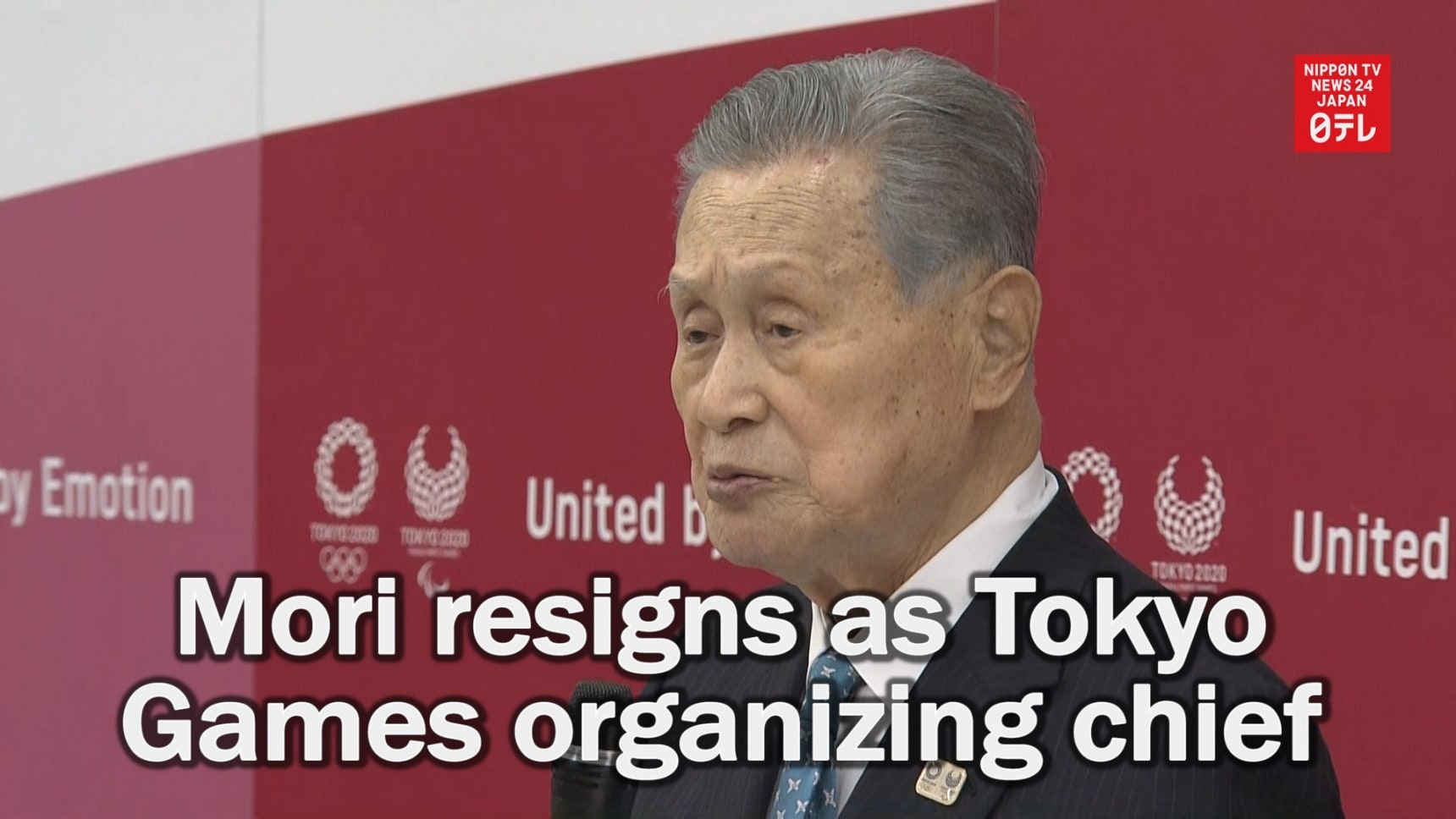 Mori Yoshiro stepped down as president of the Tokyo Games organizing committee on February 12 amid growing criticism over his sexist remarks.

He announced his resignation at a hastily arranged meeting of the committee's executive board, with six months to go until the Olympics are scheduled to begin.
The 83-year-old former prime minister apologized for causing problems with his inappropriate comments. On February 3, he told a meeting of the Japanese Olympic Committee that a board with many female members requires more time for meetings.

He explained that if one woman makes a remark, other female members feel like each of them also must have a say due to a strong feeling of rivalry.

The following day, Mori retracted his remarks and apologized but said he would not resign. However, criticism against him mounted at home and abroad. Mori had asked former Japan Football Association President Kawabuchi Saburo to succeed him. But Kawabuchi ended up declining the opportunity amid calls for a more transparent process to choose Mori's successor.