Nurse Gearing Up to Fight in Tokyo Olympics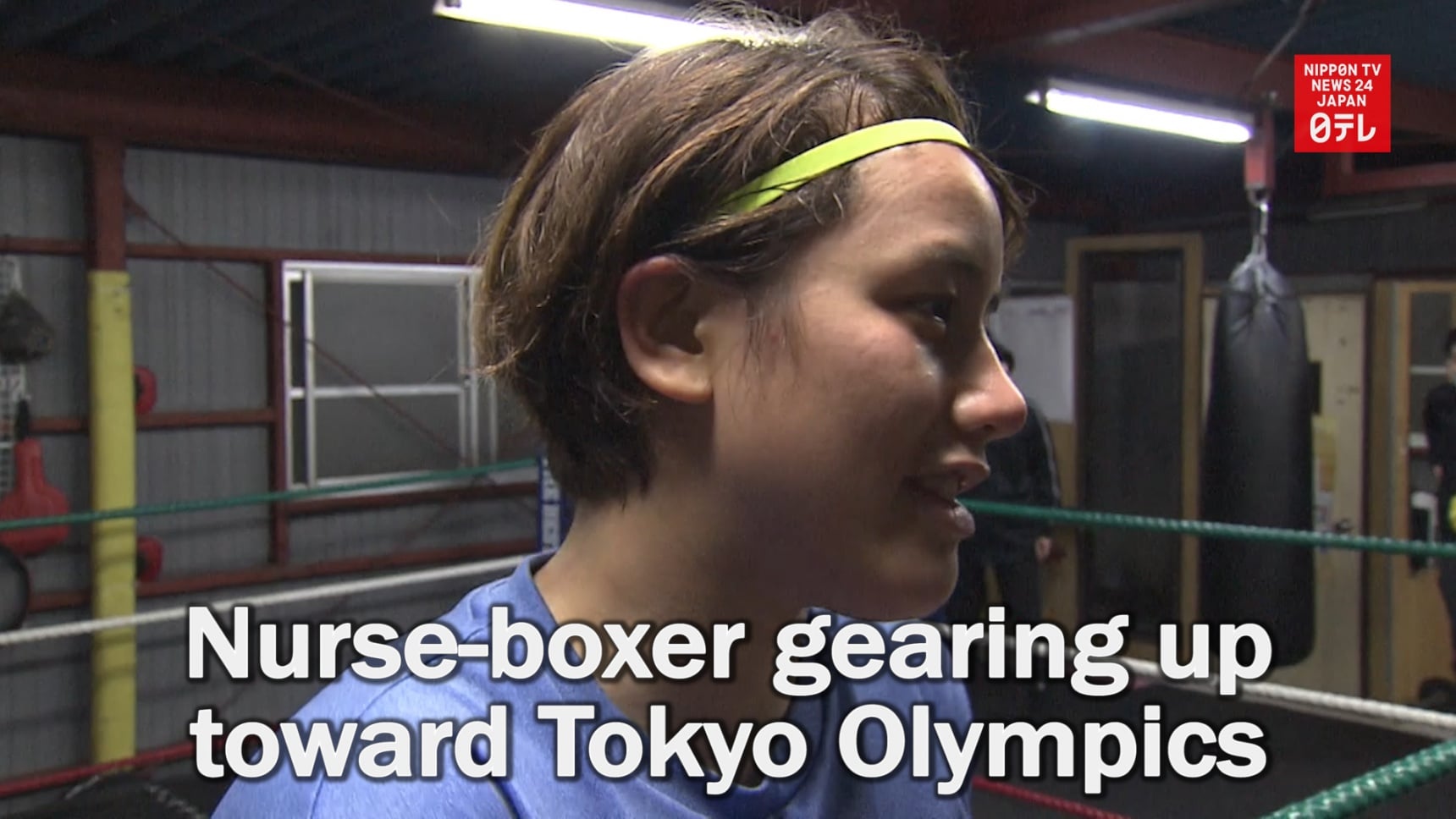 "I've been boxing for two years, competitively for one year," Tsubasa tells NTV24. As she aims to make it to the Olympic Games, she thinks of fellow medical workers who take care of COVID-19 patients amid a surge in new infections.

Tsubata began boxing in 2018 to lose weight. She quickly found herself immersed in the sport. The following year, her trainer suggested she start competing. She entered the national championships for the first time that year and won. The victory put her on the Japanese national squad but she lost in the ensuing qualifier for the Olympics. To secure time for competition, she had taken leave from work but returned in March 2020. That was just around the time coronavirus infections began spreading in Japan.

"We weren't accepting coronavirus patients where I worked," Tsubata said, "But I inevitably thought about the risks of infection when I saw patients who had a fever or were coughing. All of us were working with the feeling of anxiety over the possibility of infecting others." As she was regularly in contact with patients with fevers, she stopped going to the boxing gym and started training outdoors.

She hears about firsthand accounts of dealing with coronavirus patients from former classmates at nursing school. One of them told her about the frustration of having to put on protective gear first even when a patient needs immediate attention. Another said she stays home all the time when she's not working, afraid that she might infect others. With six months to go until the Tokyo Olympics, Tsubata decided to work at a mental health clinic so she can concentrate more on her boxing.

The head of the clinic has experience competing in karate and uses exercise therapy to treat patients. She uses the facility to train in the morning. After training, she carries out her duties as a nurse until the evening.

"I know what colleagues who work at hospitals that accept coronavirus patients go through," said Tsubata. "I don't really know whether the Olympics should be held or not. But it looks like I can encourage them by doubling as a nurse and boxer. In that sense, I feel like I can contribute by doing these two things for now."

Tsubata is hoping to win a spot in the Olympics at the final international qualifying event in May.