Discover Gems of Japan in the Mount Fuji Area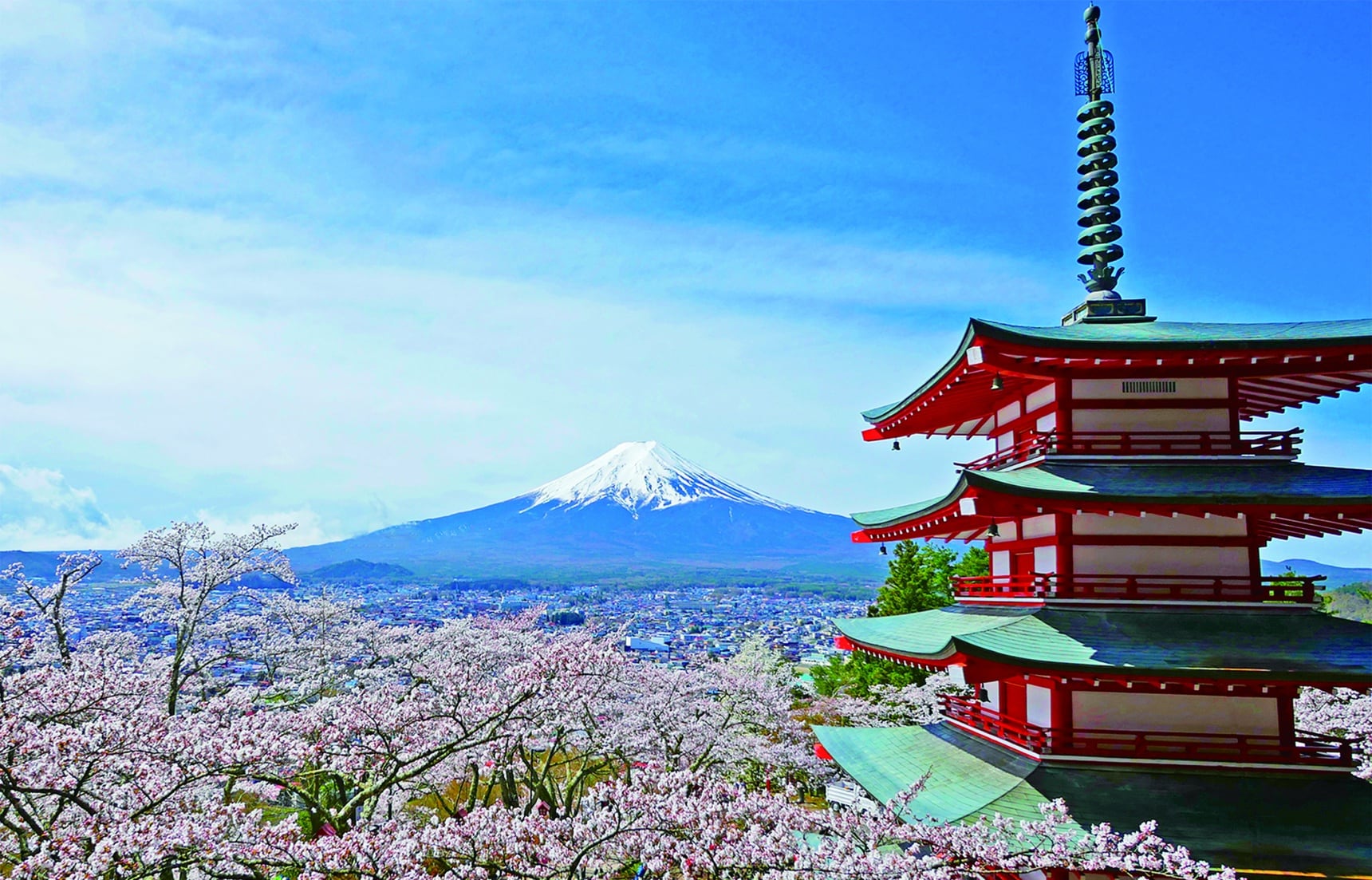 Mount Fuji peeks between high-rises across the Greater Tokyo Area. Though magnificent even from afar, the sacred mountain begs a closer look. Admire it from a new point of view while exploring Shizuoka and Yamanashi—the prefectures that share its slopes—and nearby Kanagawa, and get in touch with local culture, cuisine and communities along the way.
Travel with Ease Using the Tokaido Sanyo Shinkansen Online Reservation Service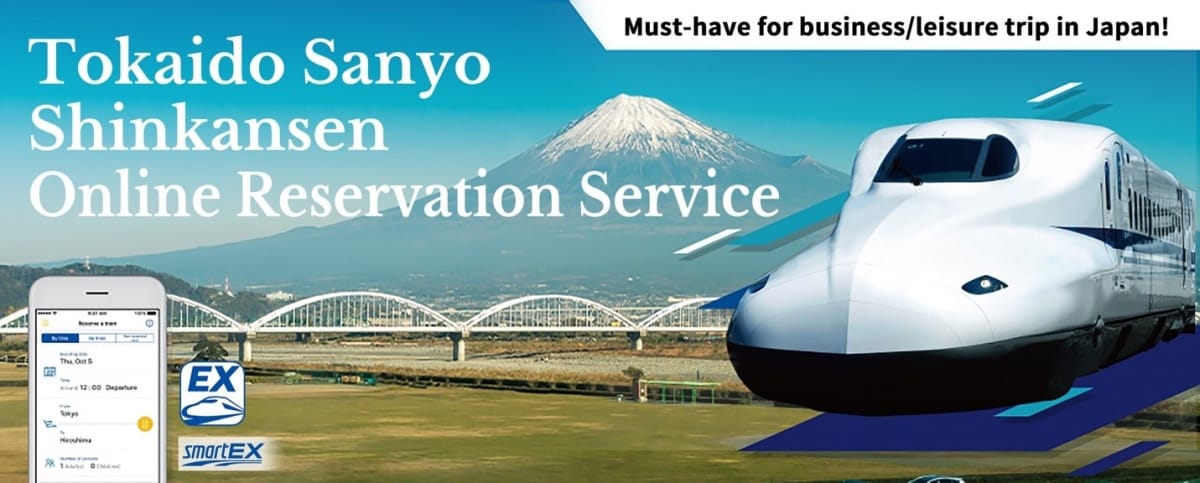 The Tokaido Sanyo Shinkansen runs along Japan's Golden Route, from Tokyo to Kyoto and beyond. With one train visitors can cross the country, from the capital all the way to Hakata on the island of Kyushu. For travel around the Mount Fuji area, the Tokaido Sanyo Shinkansen is particularly convenient, providing a quick and comfortable way to discover both Kanagawa and Shizuoka.

Make travel along the route a breeze by registering for the Tokaido Sanyo Shinkansen Online Reservation Service. The system allows you to book Shinkansen tickets up to a month in advance from anywhere in the world using a credit card and smartphone. Changes can be made up to four minutes before departure at no cost, and QR codes can be used to collect your tickets easily and quickly at ticket machines in Tokaido Sanyo Shinkansen stations. When traveling around Japan with this service, you'll be eligible to receive special benefits, including discounts at sightseeing spots and various facilities.

Wi-Fi is available on the Tokaido Shinkansen trains, and users can access real-time delay information in seven languages, including English.

Please note that due to the spread of the novel coronavirus, train schedules are subject to change. Please check transportation websites in advance for the latest information. Various measures have been implemented to prevent the spread of the novel coronavirus, including disinfection and cleaning of high-touch surfaces both on trains and at stations, partitions at counters, and mask-wearing.
Explore with the Mt. Fuji-Shizuoka Area Tourist Pass Mini
From the Tokaido Sanyo Shinkansen route's major train stations, transfer to areas less traveled using the Mt. Fuji-Shizuoka Area Tourist Pass Mini. With three consecutive days of unlimited travel on select routes, you'll have the chance to discover the World Heritage Site Mount Fuji and its environs, as well as the treasure trove of hot springs and seafood that is the Hamamatsu and Shizuoka areas.

Use the Tokaido Sanyo Shinkansen Online Reservation Service to reach major stations such as Atami, Shin-Fuji, and Hamamatsu, and then travel by train, bus, and ferry along the route included as part of the pass. In addition to Mount Fuji, must-see sites include Hamamatsu Castle, the Mishima Skywalk, Lake Kawaguchi, and Gotemba Premium Outlets.

Detailed information on routes can be found on the multilingual website, and tickets are available for purchase online, at travel agencies abroad, and at select stations in Japan.

Various measures have been implemented to prevent the spread of the novel coronavirus, such as disinfection of high-touch surfaces, partitions at counters, and mask-wearing. Due to the novel coronavirus, there may be schedule changes and service suspensions. Please check transportation company websites for up-to-date information.
Meet Geisha - Classic Japanese Culture and Entertainment with Geisha
Not far from the Tokaido Sanyo Shinkansen's Odawara Station, in southwest Kanagawa Prefecture, spreads the town of Hakone. Known for its hot springs, a steaming volcanic valley, and views of Mount Fuji, it's a popular destination for those seeking both relaxation and adventure. It is also home to geisha, professional entertainers skilled in traditional Japanese arts.

Geisha have worked in Hakone since the Taisho era (1912–1926), and 150 still currently work in the area. Though they generally inhabit a closed world reserved for patrons and their acquaintances, in Hakone, the community throws open its doors to travelers with the Meet Geisha stage program, which invites visitors to interact with geisha and participate in geisha-led activities.
Appreciate the beauty of traditional dance performed to seasonal and regional music, and try your hand at party games (referred to as ozashiki asobi) at a geisha call-office called a kenban—usually off-limits to those outside the geisha world—just five minutes from Hakone-Yumoto Station. Why not try your hand at a socially distanced traditional drinking game? If you come out on top, you'll walk away with a prize!

You'll also be treated to amiable conversation about Hakone, the life of geisha, kimono, instruments, and other aspects of traditional culture—all the while experiencing the unique conversation style and quick-witted responses of these masters of communication.

Geisha can be arranged for private functions at local hotels by contacting Hakone-Yumoto Geisha Agency.

Various measures have been implemented to prevent the spread of the novel coronavirus, including regular disinfection, increased ventilation, and limits on the number of guests per session. Mask-wearing is required for staff and guests.
Discover Art in the Great Outdoors at the Hakone Open-Air Museum
While in Hakone, embark on a journey of art appreciation surrounded by verdant hills. A permanent collection of some 120 sculptural masterpieces from modern and contemporary artists dot the vast grounds of the 17-acre Hakone Open-Air Museum. The collection includes works by Auguste Rodin, Niki de Saint Phalle, and Churyo Sato, spread out around the facility's walking paths.
The museum is located a 30-minute train ride away from Hakone-Yumoto on the Hakone Tozan Line, and also boasts four indoor exhibitions, including the Picasso Pavilion, a rotational display of over 100 of Picasso's pieces ranging from paintings and ceramics to sculptures. Kids are invited to discover aspects of creativity through hands-on artwork, while adults and children alike are sure to enjoy a climb to the top of the stained-glass tower. A natural footbath on-site provides the perfect place to relax after a day of artful adventure.

Various measures have been implemented to prevent the spread of the novel coronavirus, including partitions at ticket and information counters, frequent disinfection of high-touch surfaces, and mask requirements for staff and visitors.
Explore the Old Tokaido Highway Hiking the Hakone Hachiri
Access ancient Japan by Shinkansen with this journey that begins at Odawara Station. With Hike Hakone Hachiri, visitors can walk remaining sections of the old Tokaido road that once connected Edo—the former name for Tokyo—to the old capitals of Osaka and Kyoto. The 12-kilometer hiking course journeys along the Hakone Hachiri stretch of the ancient highway via Hakone to the Yamanaka Castle ruins, and on to finish at Mishima. A 4-kilometer course is also available.
Travel ancient ishidatami cobblestone paths bordered by towering Japanese cedar trees, and stop to rest at one of the only remaining teahouses along the route. Discover the timeless atmosphere of the shrine town of Mishima, in Shizuoka Prefecture, and the Genbegawa River, part of the World Water System Heritage program. Explore the area's history, culture, and natural heritage with the help of an experienced bilingual guide as you trek the ancient highway and, weather permitting, enjoy incredible views of Mount Fuji.

To help prevent the spread of the novel coronavirus, guides are required to wear masks, carry hand sanitizer, and practice social distancing. Eating establishments also have anti-coronavirus protocols in place.
Enjoy Mount Fuji Up Close with En-Ya Mt. Fuji Ecotours
Become acquainted with the Mount Fuji area, its culture, and inhabitants with En-Ya Mt. Fuji Ecotours, which operates in the area around the Tokaido Sanyo Shinkansen's Shin-Fuji Station in Shizuoka Prefecture. A variety of programs are available that will have you cycling through the countryside, hiking Mount Fuji, wearing kimono, or making traditional foods and regional crafts. Enjoy authentic Japanese experiences safe in the knowledge that the local environment, community, and culture are being respected and protected.
Overnight tours include glamping at Mt. Fuji Satoyama Vacation, a site reserved for the exclusive use of tour participants, and farm-to-table dinner and breakfast. Enjoy morning walks to Shiraito Falls—another World Heritage Site—stunning views of Mount Fuji, and sake-tasting at an historic sake brewery. Get creative crafting traditional wagashi sweets with a third-generation artisan, and kneading and cutting dough for soba noodles. Along the way, commune with community members with the help of locally trained guides capable of interpretation in English.

To help prevent the spread of the novel coronavirus, En-Ya Mt. Fuji Ecotours follows guidelines from the Ministry of Land, Infrastructure, Transport and Tourism, including mask-wearing, regular hand-washing and sanitizing, and social distancing.
Head to Yamanashi Prefecture to Admire an Iconic View of Mount Fuji
Mount Fuji rising high beyond Chureito, the five-story pagoda at Arakurayama Sengen Jinja Shrine, has become one of Japan's most enduring images. Marvel at the sight in person with a visit to the shrine and neighboring Arakurayama Sengen Park.

A 20-minute walk will take you from Shimo-Yoshida Station to the mountainside memorial pagoda overlooking the city of Fujiyoshida. Beyond the vast cityscape is the northern face of Mount Fuji. It only takes one look to understand the local saying "Mount Fuji is always here."

From the delicate cherry blossoms of spring to the flaming foliage and shapely clouds of fall, the seasons dazzle alongside the sacred mountain and pagoda. On clear winter days, the red of the pagoda and the white of Mount Fuji's snow-capped peak contrast beautifully against the blue sky.

Those traveling by car should take note that park roads are closed from December to late March due to snow and ice.

To help prevent the spread of the novel coronavirus, visitors are required to wear masks and practice social distancing.
Delight in the Peach Paradise of Fuefuki
Whether painted pink with blossoms or heavy with fruit, the peach trees that grow across the alluvial fan of the Fuefuki River in central Yamanashi Prefecture provide quite the sight. From early to mid-April, crowds descend upon the Ichinomiya neighborhood of Fuefuki to admire a landscape where blush-colored orchards give way to the majesty of the Minami Alps. From July to early September, delectable peaches draw visitors keen to savor the sweet and juicy fruit cultivated in this area, which is nicknamed Peach Paradise (Togenkyo).
Enjoy blossoms and peaches at area orchards such as Misaka Farm "Grape House" and Asama-en, accessible from Isawa-Onsen Station on the Fujikyuko Bus route, a portion of which is covered by the Mt. Fuji-Shizuoka Area Tourist Pass Mini. Some farms provide service in multiple languages. Otherwise, local guides can be hired for interpretation services.

Beyond peaches, Fuefuki is famed for its hot spring village, Isawa Onsen-kyo, and stunning cherry blossoms, which can be admired along Sakura Onsen Street in spring.
To help prevent the spread of the novel coronavirus, Yamanashi Prefecture has established the Yamanashi Green Zone certification program. The Green Zone certification mark (the "G" mark) is the official symbol for safe novel coronavirus-free travel around Yamanashi Prefecture, and is granted by the prefectural government only after an establishment has passed several strict safety measure assessments to confirm the proper implementation of anti-coronavirus measures. These include the installation of hand-sanitizer at entrances, partitions at counters, and the implementation of mask-wearing. Both Misaka Farm "Grape House" and Asama-en are certified facilities.
An Invitation to Explore In-depth
In the rush to reach the country's best-known sites, it's all too easy to hop on a train and speed from one side of Japan to the other, missing everything in-between. The Tokaido Sanyo Shinkansen offers so much more than just a quick trip from the new capital to the old, however. Take advantage of the speed and comfort of the Shinkansen, combined with the convenience of the Mt. Fuji-Shizuoka Pass Mini, to make amazing memories exploring routes less traveled but equally incredible. Japan's high-speed transportation network isn't only a way to get from A to distant B; it's an invitation to access and dive deep into areas that may be off the beaten track, but are more than worthy of attention.

Visit the official tourism sites of Yamanashi, Kanagawa, and Shizuoka prefectures for even more exciting travel opportunities around Mount Fuji.