Explore the Mysteries of Tohoku
Natural Mysteries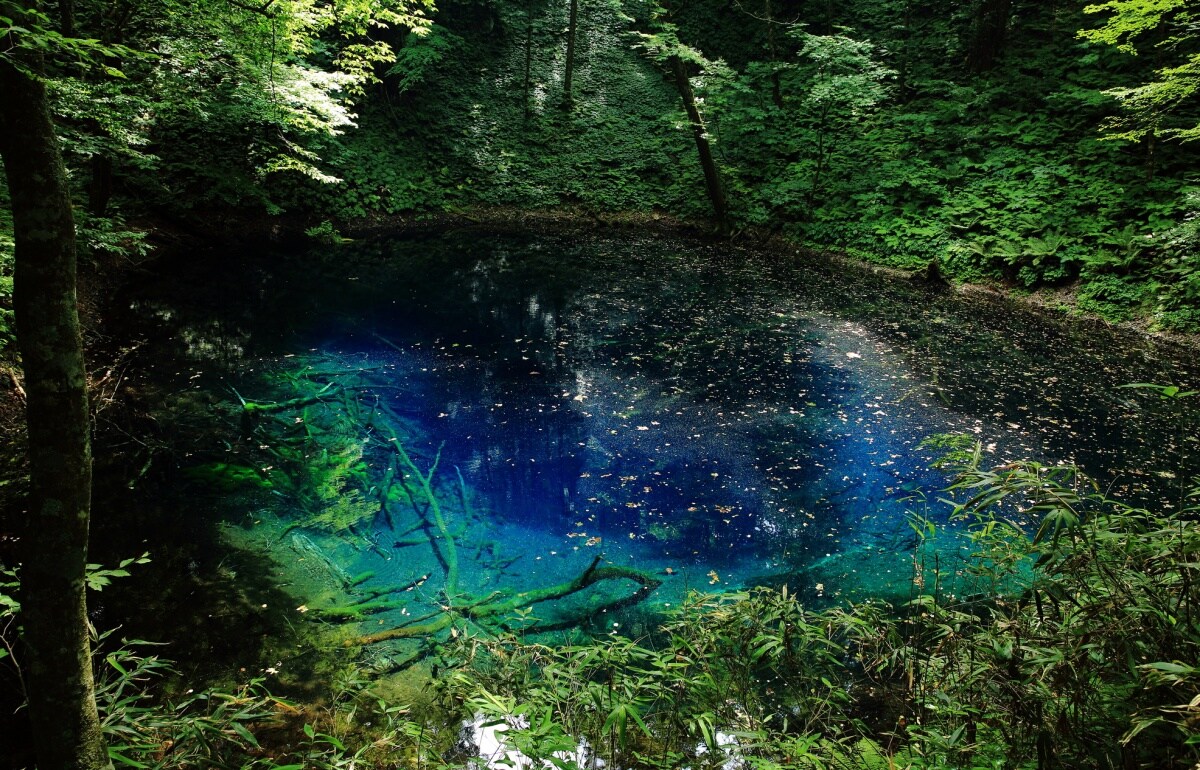 Besides man-made mystery, Mother Nature has created plenty for Tohoku as well. The World Heritage Site Shirakami Sanchi (白神山地) boasts a virgin beech forest, the deep untouched center of which allows visitors only with special application and permission. The Ao-ike pond of the Juniko Lakes is a deep blue color with water that never freezes.
The hypnotic trance of water that seems to capture the attention of the human soul can also be found at Lake Tazawa (田沢湖,・Tazawa-ko) in Akita and Lake Towada (十和田湖・Towada-ko) on the border between Akita and Aomori, or the deep underground lakes inside the cave at Ryusendo (龍泉洞) in Iwate.
Other natural favorites include Tohoku's largest cave, Abukumado (あぶくま洞) in Fukushima, or the out-of-this-world frost-covered trees affectionately called "snow monsters" lurking in the mountains of Zao Onsen during the winter.

Tohoku is a land of mystery, but at the same time there are convenient larger cities and a modern transportation system and hotels to offer a comfortable journey. With bullet train systems, highways and buses in every prefecture, exploring the mystery of the region has never been easier. Find more here!