The New Works Playhouse Presents Karoshi
Who are The New Works Playhouse?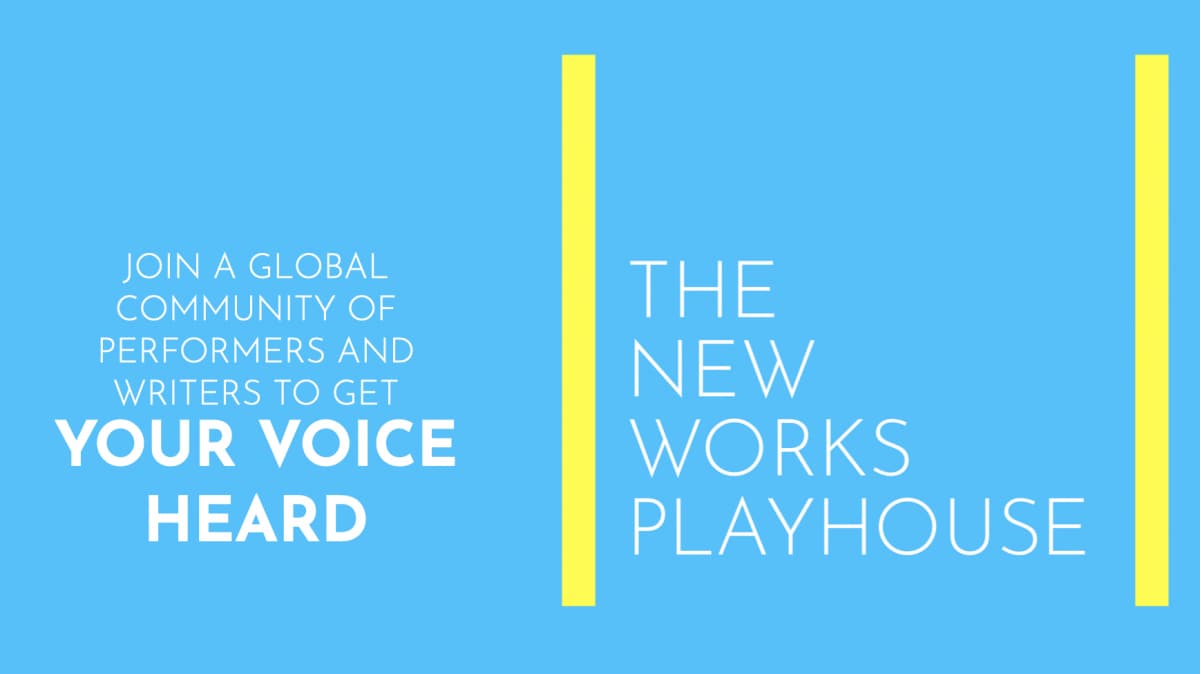 The New Works Playhouse is a brand new theater organization founded by Robert Kodama (UK/Japan) and supported by founding core team members Courtney Ward (UK), Jessi Elgood (Canada), and Jessie Baek (UK/South Korea). It is currently based fully online and aims to bring together a global community of performers and writers to showcase fresh talent and new writing.

They are passionate about opening up the industry to make it more accessible to people from all over the world no matter their background. The performing arts industry is inaccessible to a wide variety of communities but the hope is to provide an open platform for talented individuals. The aim is to build a community of motivated and like-minded performers and writers while providing support by facilitating and growing their talent.

Performers and writers can apply directly through their website to become a member. For performers, they will receive casting notices for new scripts which have been approved for a read-through and/or production, and writers will be able to see their scripts realised in a read-through and possibly an online or live production.

Application and membership fees are all waived to ensure that they stay true to their ethos of making performings arts accessible no matter their background. Tickets for their productions are sold on a pay-what-you-can system to allow for as many people as possible to have access to their shows.

Half of the funds raised through tickets go directly back to the performers, writers, and all those involved with the production. The other half will be reinvested into the organization. If you'd like to support, please consider purchasing tickets for their productions and/or follow their social media pages (Facebook, Twitter, Instagram).
Karoshi
Karoshi (かろうし) is the first online production to be created by The New Works Playhouse. The title refers to a Japanese phrase which translates to "death from overwork." The play examines mental health issues stemming from work but also the accumulation of mental health strains from various sources. Though it is a Japanese term, the concept of karoshi is present in many societies around the world. People feel pressured to look good, do well, work hard, all at the sacrifice of personal wellbeing.

Unfortunately, the subject of mental health is still stigmatized in many parts of the world, especially in Japan. This is something everyone must deal with during their life and yet there can still be some form of shame attached to acknowledging that one's mental wellbeing may not be perfect. The play aims to normalize the conversation surrounding mental health and encourages viewers to check-in with the people around them to make sure they're OK.

Written and Directed by Robert Kodama

Cast:
Courtney Ward
Jessie Baek
Jessi Elgood
Robert Kodama
Daniel Jordan
Miki Tagami
Pippa Caddick

To support their performers, they do not place heavy emphasis on high-quality recording equipment. Changes in the quality of video and audio may be noticeable during the production.

Strong language is used in this production.

The production explores topics some viewers might find upsetting.

Tickets are sold on a pay-what-you-can basis. You will receive a link and password to the online production. 50% of the funds raised will be split amongst all those involved with the production, while the remaining 50% will be reinvested into The New Works Playhouse.

Run time: 1hrs 6mins

Production Run: Ends September 27th 2020.

If you are interested, head over to their website to purchase tickets and support artists during these turbulent times.