JR East Redesigns All Station Stamps in Tokyo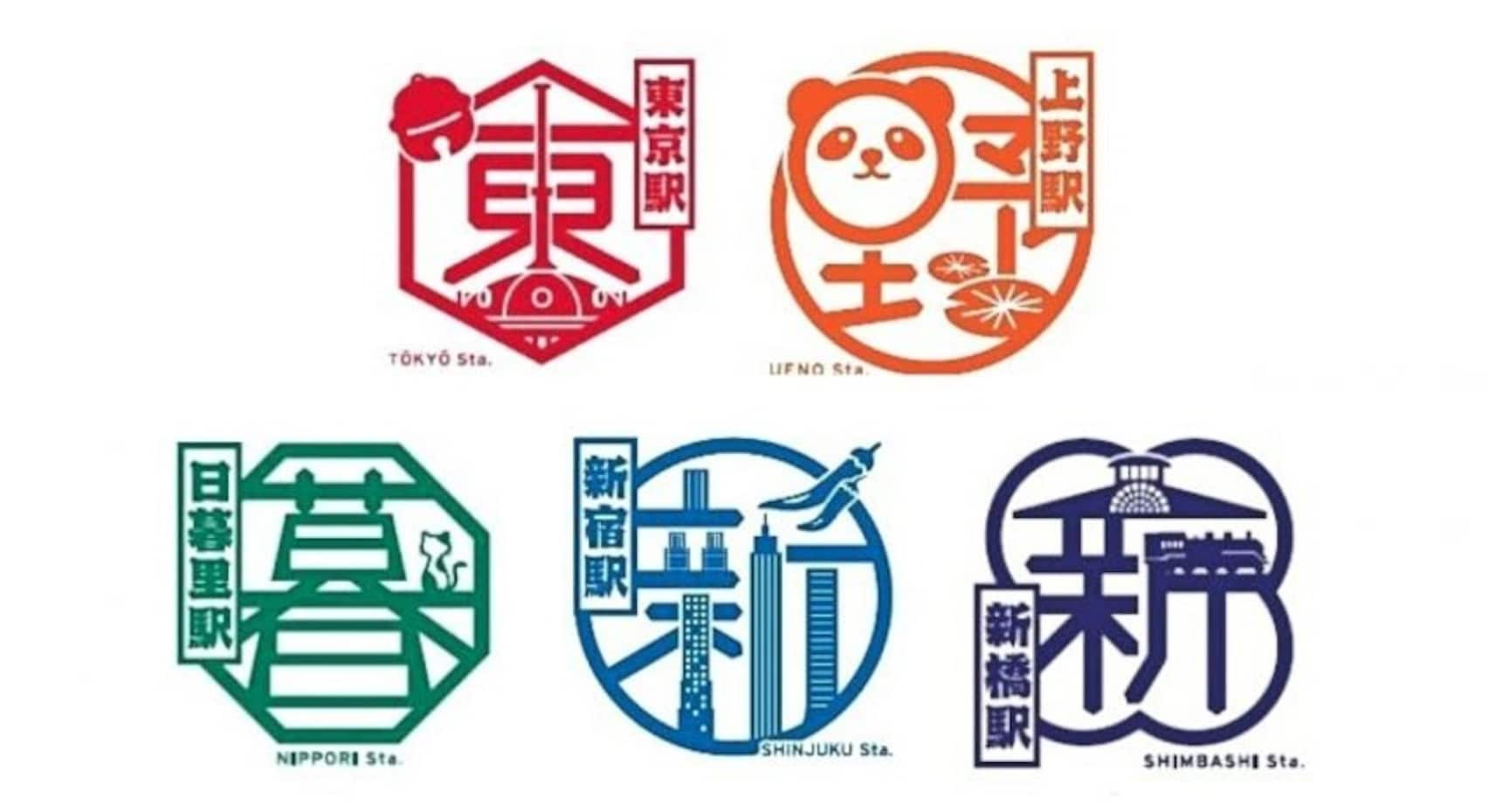 Rubber train station stamps, known as eki stamps, are a uniquely Japanese phenomenon formally dating back to the early 1930s. Train stations would create their own stamps, usually based on local landmarks, and place them within the station for those who pass through to stamp their self-ordained "passports."
The system gave birth to an entire sub-genre of enthusiasts who would travel around collecting stamps. Now, these oshi-tetsu, as well as and other fans of train lines, have something new to get excited about. For the first time in 17 years, JR East has redesigned the stamps of 78 train stations across 11 train lines in Central Tokyo.

Take Tokyo Station, for example. The new eki stamp designs feature a single kanji from the name of each station and are inspired by Japan's tradition of family crests. The kanji characters also incorporate symbols of landmarks or features associated with each station. The Tokyo Station stamp features the kanji character 東 (to) along with an illustration of the iconic and newly restored station. Nippori Station, known for their stray cats, features the kanji character 暮 (po) along with a feline. The new stamps are also foreigner-friendly and include English names in the corner.

Get a closer look at some of the other stamps and further insight into the design process in the full article, from our friends at Spoon & Tamago.