runAway to Todaiji Temple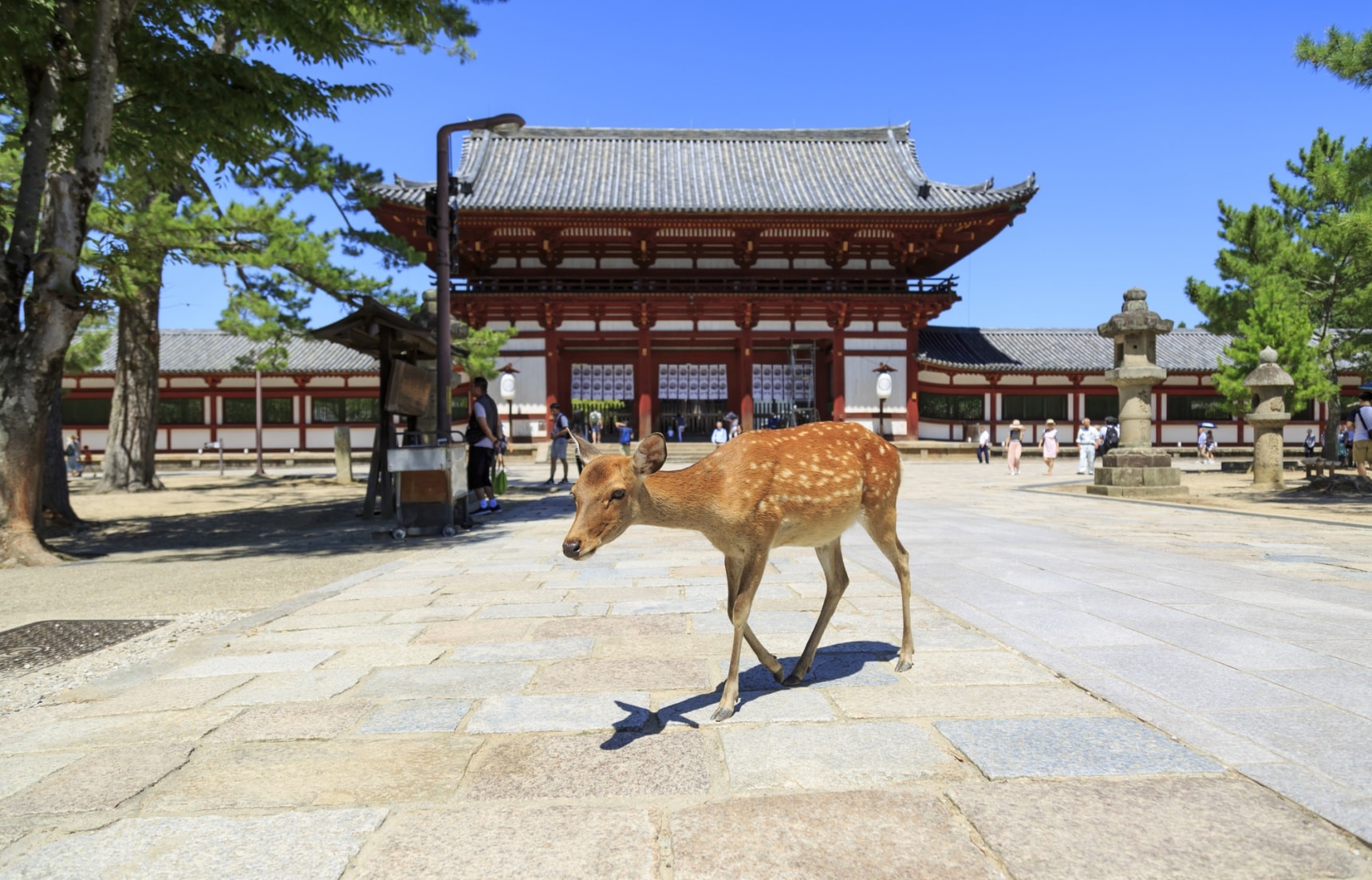 Before you dive into the highlights, check out the video above to get a taste for the runAway team's trip to Nara!
1. Oh deer! Nara is famous for having deer freely roaming the streets, but the best place to see them are on your way to the Todaiji Temple. Deer have been considered the messengers of the gods for over 1,000 years and some of them have even learned to bow. They love snacks though so be careful with any food you have! There are special deer crackers for sale for you to feed these beautiful creatures. Dean even decided to taste test the crackers to see what all the excitement was about! Although Dean didn't find them to be very tasty, be ready to be out of crackers almost as soon as you purchase them! The deer are absolutely crazy for them. You can also buy unique deer-related souvenirs at the shops like deer socks, deer figurines, or even deer poop candy!

*Please remember that deer are wild animals and can bite or attack if not properly respected.
2. Nara is the largest! Todaiji Temple is home to a few record holding attractions. The largest gate in Japan, the largest wooden building in the world, and the largest bronze Buddha statue in the world. The gate to enter the temple grounds is the largest in Japan and is over 800 years old. The next record holder you'll see is the Daibutsuden, also called the Big Buddha Hall. It is a wooden building that houses the Bronze Buddha statue and stands at a whopping 49 meters tall (160 ft). Daibutsu, the Bronze Buddha statue, is the next marvel you will encounter, and the most memorable for us. This 15 meter tall (50 ft) bronze statue took 350,000 people 3 years to build and it weighs in at about 500 tons. It is hard to imagine how they gathered the supplies and created it without modern technology.
3. Squeeze through Buddha's nose! As you walk through the Big Buddha Hall, you will see a wooden pillar with a hole the same diameter as the Buddha statue's nose. It is said if you successfully fit through this hole that you are guaranteed good health and enlightenment in your next life! Don't want to miss out on that!