5 Unmissable Reasons to Visit Saga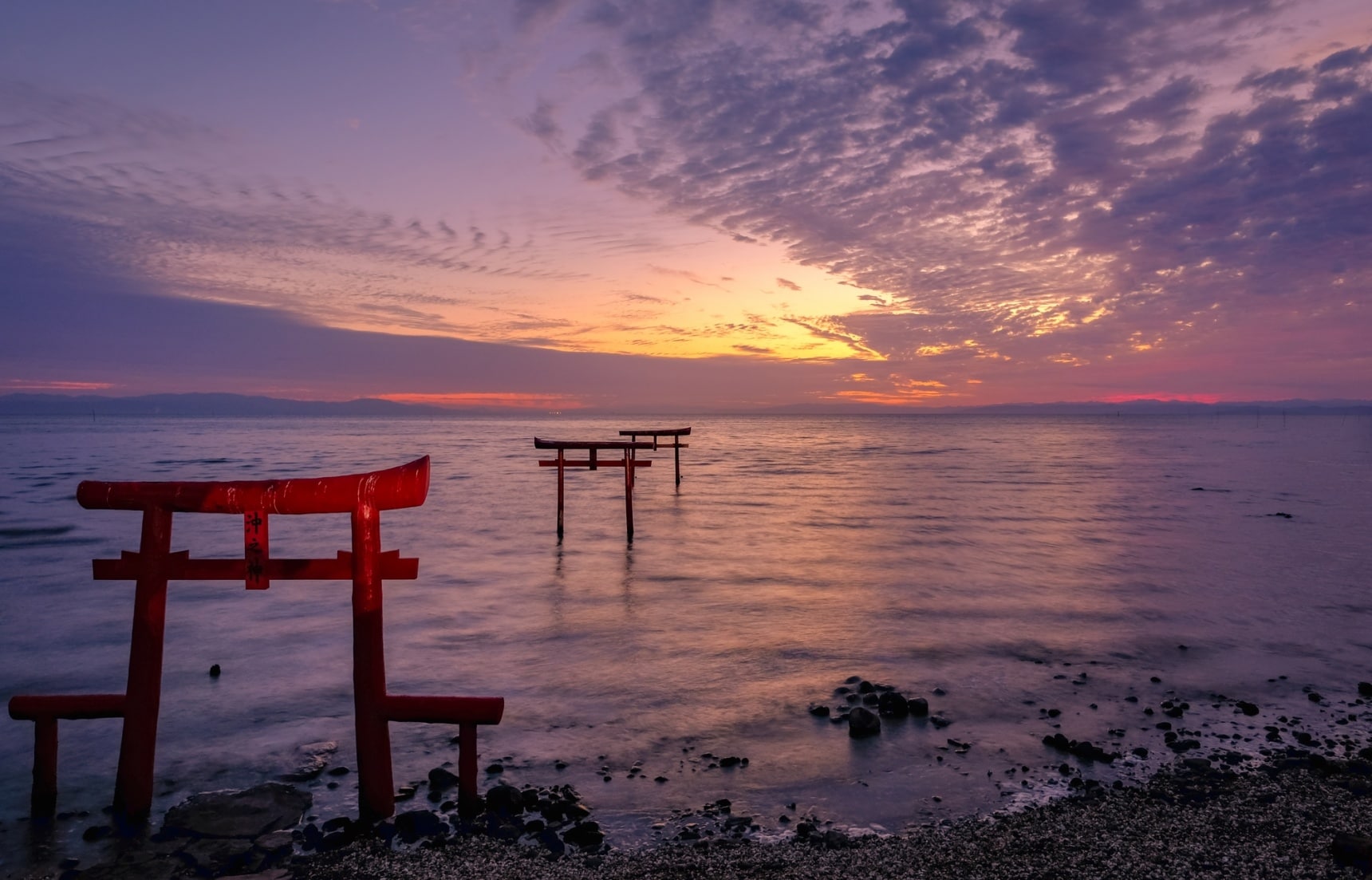 Connected to both the Ariake Sea and Sea of Japan, Saga is located in the north western part of Kyushu. Although less frequented than nearby Fukuoka and Nagasaki prefectures, Saga is a true time-traveling portal to the quieter, calmer Japan of old that still influences the present day through food, art and traditions.
Here are 5 highlights that allow you to truly appreciate Japanese culture that hasn't been affected or lost to modern time. Saga is a great place to create a calm and scenic trip suitable for people of all ages and especially travelers who would like to try out various traditional Japanese arts and crafts firsthand in rural Japan.
5. Venturing in to Saga City
About a 15 minute taxi or bus ride will bring you to your first stop, Saga City and the main governmental buildings. If you're looking for a place to relax and satisfy your hunger after your flight, located on the top floor of Saga Prefectural Office, Shino is a great place to stop at once you alight from the airport in Saga City. You can enjoy the various Saga beef dishes while overlooking a spectacular 360-degree panoramic view of Saga city from the restaurant.

Saga's signature dish is "Sicilian rice," which is rice with pieces of Saga beef and a poached egg on top, hidden under a mountain of salad with mayonnaise dressing, served with Saga-style miso soup. There are plenty of drinks, appetizers, other dishes and desserts to order from the menu too.
Like many old castle towns in Japan, the sweeping castle forts were usually the center of the community, and Saga is no different. Saga Castle features a museum which was built on the castle ruins. The exhibitions contained within really help to understand what life was like back in the day, and also highlight the contributions of notable people from the prefecture to the rest of Japan.

You will need about 1.5 hours to enjoy all it has to offer at leisure, but it's a great stop, especially if you need an indoor activity to add to your list.
4. Ureshino: Tea, Hot Springs & Cycling
If you love tea or green tea in all its various forms, then you'll truly appreciate Ureshino, a quaint town in Saga that's renowned for the famous, healthy green tea that it grows, harvests and exports all over Japan. There are a few hands-on activities you can enjoy, perhaps the most quintessential of which is Ureshino chadoki.

This hour-long tea ceremony is performed outside on a raised tower platform, in the tea fields the leaves were harvested in. The host will make and serve three kinds of fresh tea and two kinds of sweets, while you enjoy the fresh air and calm that only rural areas can provide. The best months for comfortable weather would be mid-October to mid-November (where it isn't too hot, and isn't too cold) for this outdoor experience. Be sure to pack an extra pair of socks as like most traditional tourist attractions, it's a shoes-off event.
Another option for those who would like to be more active is hiring electric bicycles together with a bottle of green tea which brews itself while you cycle and tour around the town. First you choose the leaves and fill the bottle with cold water at the bicycle shop before attaching it to the bicycle or leave it in your basket. Ureshino is also known as a hot spring town and also boasts a public leg sauna or foot spa, so if you need a little refreshing pick me up, you can enjoy the soothing hot water while sipping green tea.
3. Kashima: Shrines, Sake & Seafood
The sheer size of Yutoku Inari Shrine will take your breath away when you first see it. It was run by the Nabeshima Clan, a feudal family that rose to prominence during the Warring States Period (1467-1590) from 1688. Like other famous Inari Shrines in Japan, it is protected by the fox deities which are seen at the entrances and around the shrines.

It's the third biggest Inari Shrine after Fushimi Inari in Kyoto and Toyokawa Inari Shrine in Aichi. The shrine's grounds are vast, so a leisurely stroll can take at least 30 minutes but there is much to see. It also has been recently equipped with a lift to transport those with mobility restrictions to the top floor where the main worshipping hall lies. It also offers an amazing panoramic view from high above the worshipping hall. Not only can visitors enjoy the shrine grounds, but there is a mini shopping street leading to the shrine too in case you need to grab a bite to eat or would like to pick up some souvenirs.

There is a bus service from JR Hizen-Kashima Station to take you to the shrine too, so it's easy to get to as part of your Saga itinerary.
Continuing with the "Streets of Old Japan" theme of Saga, this lovely area brings to you a group of historic buildings in a town that was established in the Muromachi Period (1336-1573).

During the Edo Period it was known as Sakagura-Dori, or Brewery Street, and you can still visit some of the current operating breweries today. We recommend a visit to Minematsu Brewery; visitors can enjoy a free tour and tasting of both sake and shochu, and pick up a souvenir!
Saga has a coast along the Ariake Sea and like any town that has access to the sea, the seafood is incredibly fresh and delicious. If you are traveling around Saga via by car, the Kashima Roadside Station is a very convenient place to take a break, enjoy the fresh, sea air and all the seafood it has to offer you. Alternatively, it is a short way from JR Hizen-Nanaura Station.

Try grilling freshly caught oysters, clams and various shellfish, or even bacon and chicken, if you crave something different! There are hot options too, such as udon noodles if you don't feel like cooking, so Kashima Roadside Station caters to a variety of customers with various culinary tastes.

Depending on the time of the year, you may need to have clothes that suit the weather as it can get chilly in the winters but the atmosphere is like having a mini barbecue party with your friends or family.
2. Tara & Mysterious Floating Torii
In the town of Tara, the difference between the highest and lowest levels of the Ariake Sea is almost six meters, which is the biggest tidal difference in the country. For this reason, they say that there's no better town to witness the gravitational power of the moon!

When the tides are at their highest during a full moon, the sea almost completely covers the gates, which provides a fascinating sight that is slowly but surely becoming a tourist photo spot. During low tides you can walk along the shell-covered sand through the three torii gates.
Continuing with Saga's love of seafood, you can indulge in a splendorous multicourse crab feast at various hotels in Tara, in particular, Hoyoso Hotel. The hotel not only offers a luxurious crab feast, but allows its guests view the moon and stars through their professional telescope in the evening.
However, what really makes this hotel shine is to enjoy the moon and stars in their outdoor hot spring that overlooks the sea and sky. Many hot springs in Japan offer a mountain or lake view with an open roof, but not many offer a roofless open hot spring bath where you're completely exposed to freely enjoy the ocean.

It's booked in hourly slots for private use, so be sure to let the front desk know when you check in or even call in before that as slots fill up very fast. Alternatively, you can enjoy the shared public showers and baths too.

The lobby is cozy with books and a table to relax and read. The rooms, both Western and Japanese, are clean, spacious and comfortable.
1. Saga's Traditional Crafts
With some 300 years of history, Nao Handmade Washi Factory is one-of-a-kind, and one of the few places that still creates traditional Japanese paper by hand (the last factory of its kind, according to the owner); from cultivating the mulberry trees to processing them into pulp, and eventually creating durable and beautiful sheets of paper. It has UNESCO Intangible Cultural Heritage status, thanks to its preservation of a craft estimated to be about 1,400 years old!
You can visit the factory, exhibition hall and shop freely, but will need to make a reservation for the paper creating workshop, where you not only get to experience using the traditional tools, but you can also design your own sheet of paper using various coloured flowers before having it dried (and created into a fan if you wish) for you to take home.

A must-do on your itinerary for a unique, special experience, especially as it's the last operating manual paper factory in Japan.
Pay a visit to Nishiyamada Farm to try your hand at making soba! The kitchen can accompany up to eight people and together with the lovely host and a set of written English instructions, guests get to experience the entire soba creation process, including mixing, kneading, rolling out the dough and cutting it in the traditional Japanese way. The host is very perceptive and patient, happy to assist you during any stage of the process.

After your hard work, you can enjoy eating your own creations with both a hot and cold broth and relax. It's really fresh and you'll definitely appreciate eating food that you've worked hard on making yourself or with your friends!
Pay a visit to the Hizen Tsusen Center in the city of Saga to try your hands at traditional tea ceremony. There, you can learn how to prepare sencha and matcha, and enjoy delicate Japanese sweets in a retro environment. It is especially simple to enjoy because all of the instructions are written in English, and accompanied by a video demonstration.

The tea ceremony is a great way to unwind and relax after a busy itinerary!
Saga Nishiki is a unique brocading process where gold, silver or lacquer covered paper is used as the warp for weaving goods. It's a delicate and mentally focusing activity, but it produces some of the most beautiful fabric that Japan has to offer.

If you'd like to try something a little easier, then opt in for making your own keyrings using some of the hand-woven fabric already completed in the choice of your own keying frame to take back with you!
Making It Happen
All activities and places mentioned above can be organized or reserved on your behalf by staff at Saga's Travel Call Center in advance. It's a 24-hour, free service with staff that speak a total of 14 languages. You can visit their website below and call the number listed to request an English speaking assistant who will be ready to create your entire itinerary with you!

Enjoy hopping back in time in the beautiful prefecture of Saga!