20,000 Bamboo Lanterns Light Up Oita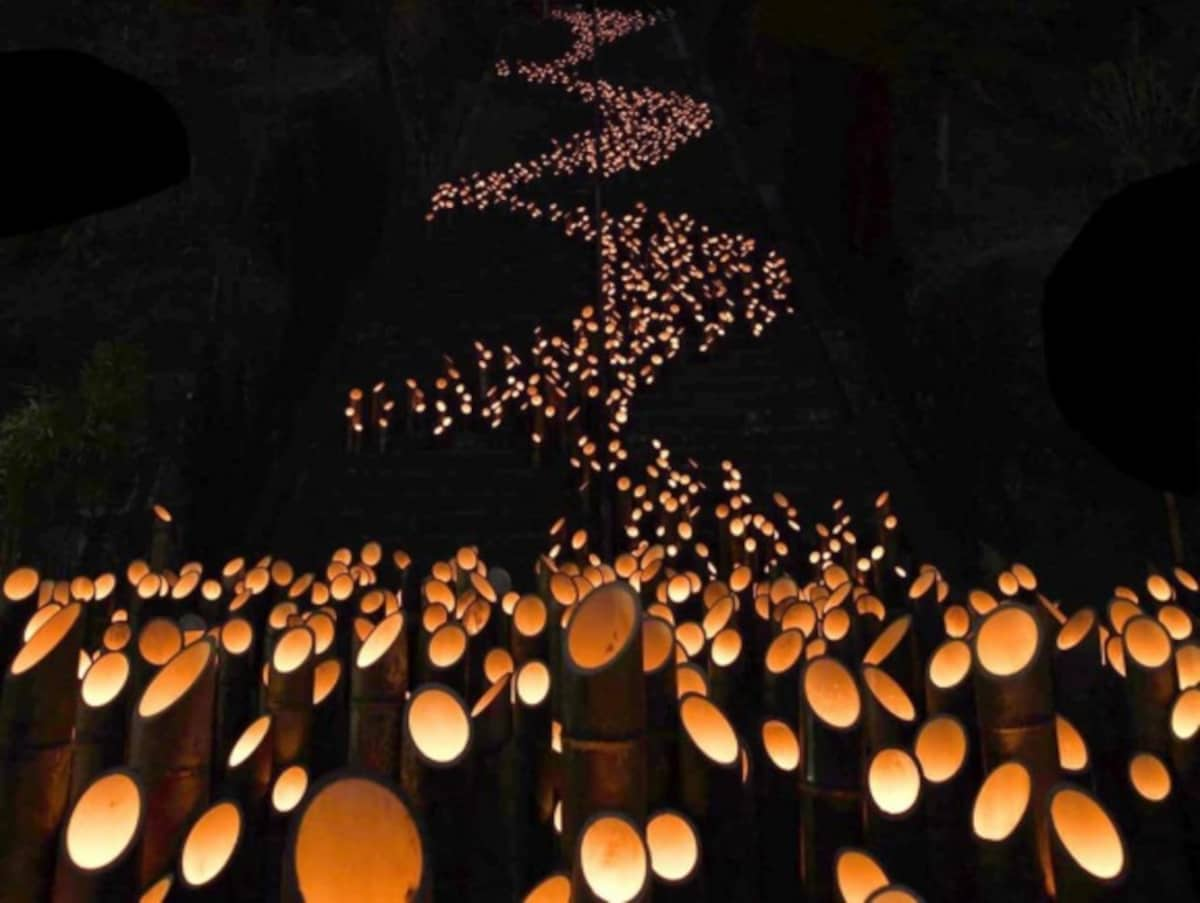 As the sun set on Taketa City last month, tourists and locals alike gathered together near the Oka Castle ruins. And as darkness took hold, a stream of lights gradually faded into focus, twisting and turning as they appeared to extend towards the sky. This is Taketa City's Chikuraku Festival.

Chikuraku is held annually in Taketa City (Oita prefecture) in central Kyushu. Here is the exact location. It takes place for 3 days only —Friday, Saturday and Sunday of the third week of November— and thousands gather for a few brief hours each day to see the beautiful lights. Spoon & Tamago has more pics and info via the link below.