Cup Noodle Created the Perfect Fork for Ramen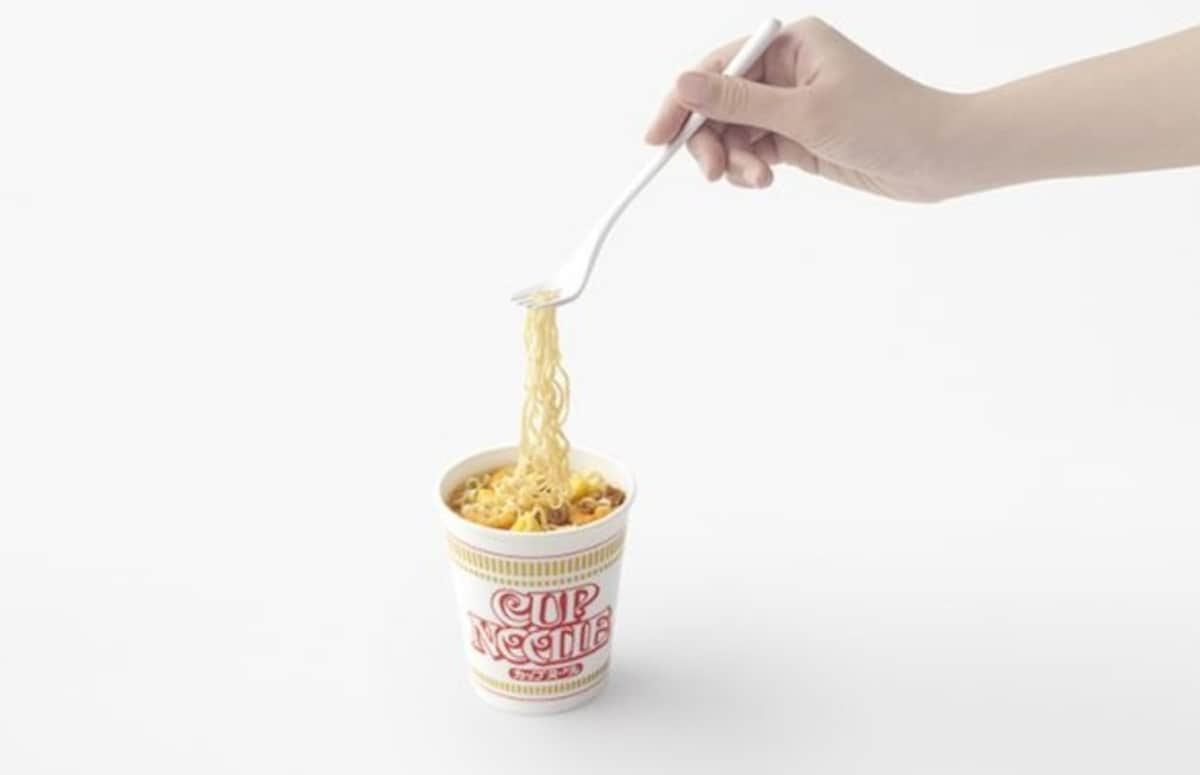 Nissin teamed up with design firm Nendo, who created an obsessively designed fork based on hours of user observation. Based on the angle of the arm and the shape of the Cup Noodle dish, Nendo derived the optimal angle – 128 degrees – for scooping up noodles. But they didn't stop there. The tip and sides of the fork are the exact same angle as the circular cup that holds the noodle.

How do you get your hands on these perfect ramen forks? Head over to Spoon & Tamago for the full dish!