Incredible Laser-Cut Ukiyo-e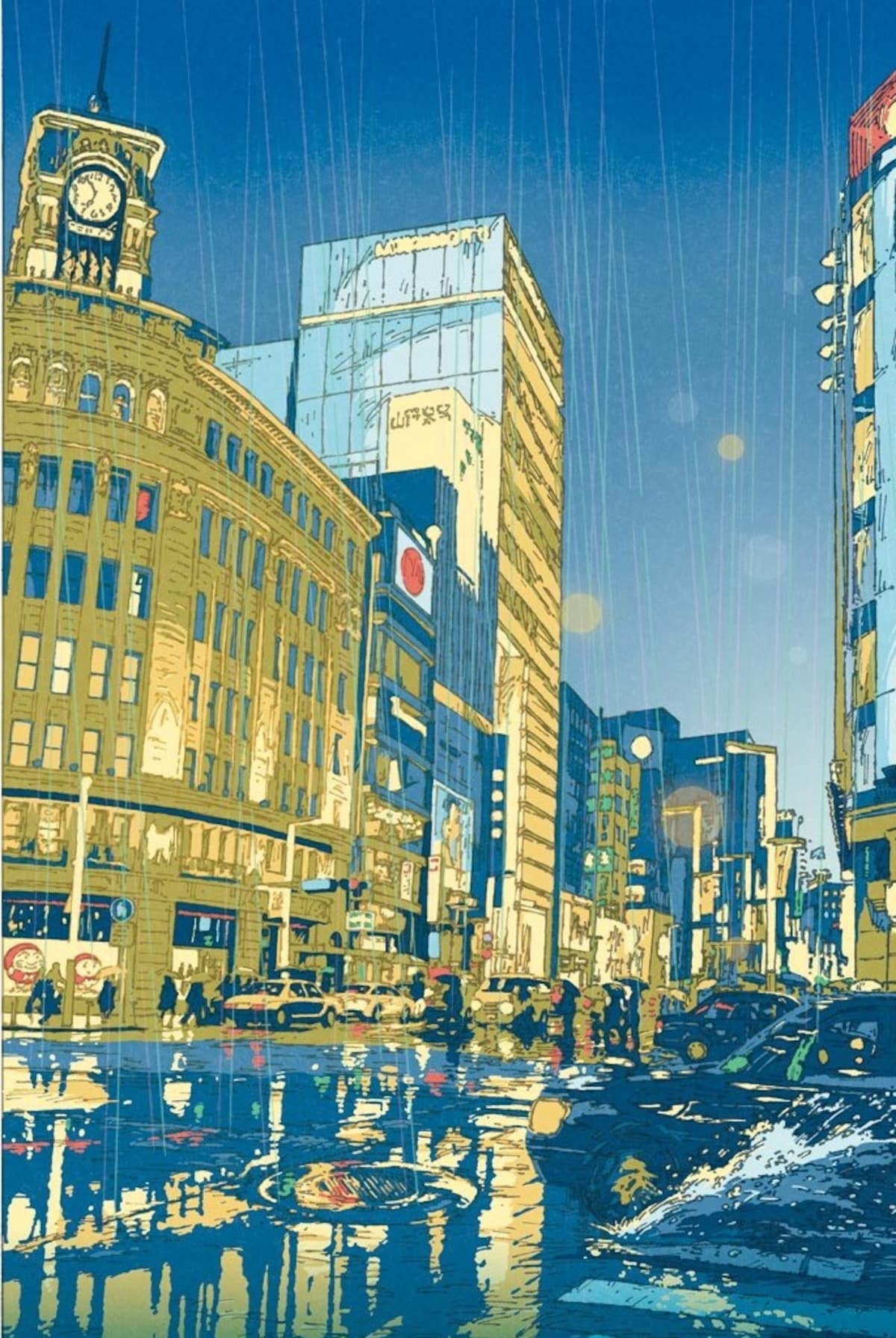 Miyakodori is a Tokyo-based print shop led by Takashi Kashiwagi. His great-grandfather was also a print-maker, and was involved in the Shin-Hanga movement around the turn of the century to revitalize ukiyo-e (woodblock prints). In keeping with his great-grandfather's creative spirit of adapting to the times, Kashiwagi has spearheaded a new initiative in collaboration with contemporary illustrators to use laser cutters to carve woodblocks and create a new type of ukiyo-e. Borrowing from Japan's new Reiwa era that began May 1, 2019, they're calling it Reiwa Shin-Hanga.

For their first laser-cut woodblock print, Miyakodori has teamed up with illustrator Shinji Tsuchimochi, an artist heavily influenced by ukiyo-e and who created 100 Views of Tokyo as an homage to the art form.

Tsuchimochi created "Ginza at Night," an illustration of one of Tokyo's most iconic neighborhoods as it glistens in the rain. The famous Wako Building is in the background and a taxi cab can be seen splashing puddles as it drives through the intersection. This illustration was then laser-carved onto a woodblock: one for each different color.

Learn more about the process involved in creating such a gorgeous piece of work in the original article from Spoon & Tamago via the link below!