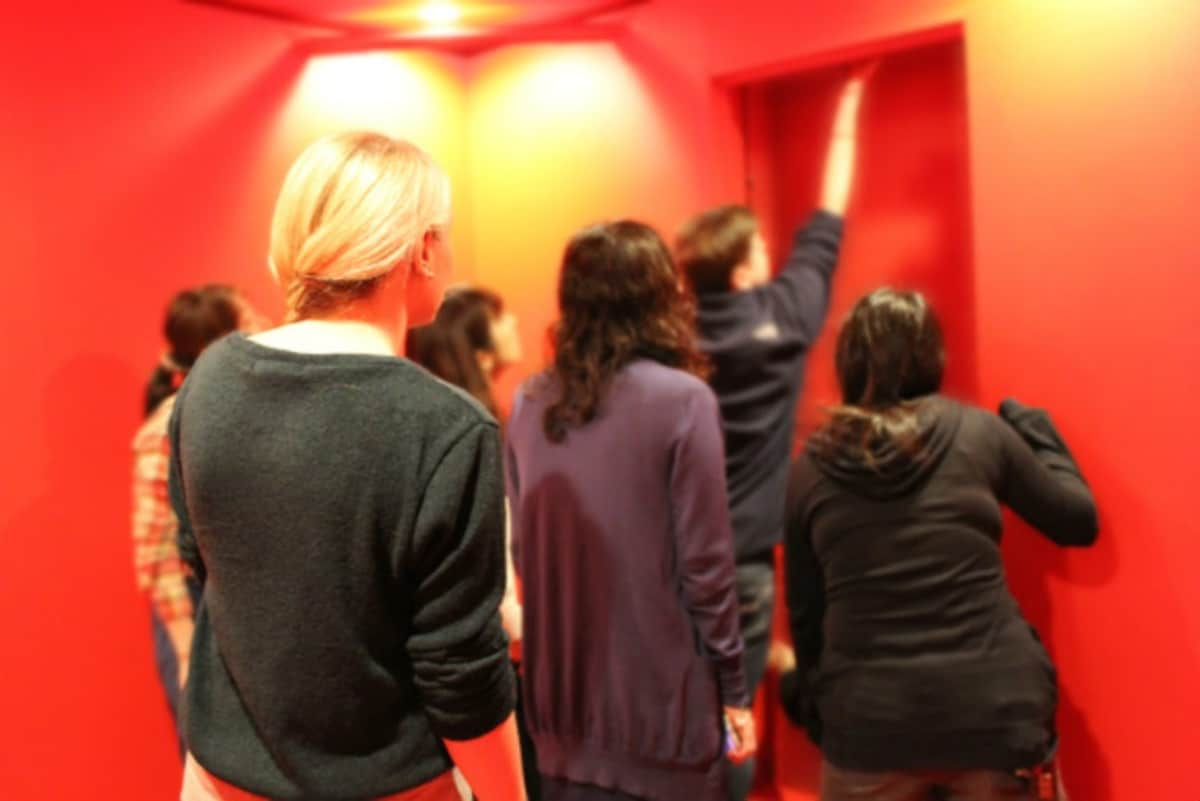 An escape room is basically a real-life version of the video game trope where you're trapped in a room and must explore your surroundings to find the key to escape within a set amount of time. Some escape rooms are pure problem-solving, while others have an atmospheric backstory to drive the action.

In the past few years, the games have exploded in popularity. Since the first escape game events were held in the mid-2000s, the number of permanent facilities has ballooned to about 3,000 globally going by registrations with Escape Room Directory, with the number of participants estimated at over 1.6 million.
Here in Japan, SCRAP Corporation pioneered the genre, and has enjoyed a lot of popularity among Japanese puzzle fans. In addition to offering a changing menu of traditional escape games at their permanent locations, they also host special large-scale events. For example, they once held an escape event at Tokyo Dome.

Starting November 2015, SCRAP has begun offering two of its popular escape rooms, Escape from the Red Room and Escape from the Haunted Manor, in English and Chinese at its Real Escape Room Asakusa location. Both cost ¥1,800 in advance and ¥2,300 at the door.

Escape from the Red Room looks deceptively simple. Up to six participants are locked into a room painted red floor to ceiling, with nothing but two padlocked doors in it. They have 30 minutes to figure out the code that will unlock the exit, something only about 3 percent of groups manage to do. Luckily, participants are allowed one 10-minute extension for an additional ¥800, though this still only brings the success rate up to 15 percent.
Escape from the Haunted Manor has a spooky backstory about a murdered child and strange disappearances that horror fans will love. The gameplay is more involved than Red Room, combining elements of carnival haunted houses, treasure hunts and problem solving, plus low light and loud, creepy music to distract and frighten. The cost and time rules are the same as Red Room.
For the second year running, SCRAP is also collaborating with Tokyo Metro to offer The Underground Mysteries, a problem-solving game that takes you around the Tokyo subway system to find clues. If you can complete all the puzzles, you can enter the final answer on SCRAP's website to complete the game. As of 2015 it's offered in English and Chinese as well.

Unlike the traditional escape room format, The Underground Mysteries allows you to solve the puzzle at your own pace, using the kit provided. In addition to the game materials, it includes a one-day Tokyo Metro pass so you can move freely between stations, and takes about four hours to complete if you work straight through it. One of the nice things about the game is that it takes you to stations and places that you might not otherwise visit, so participants can make a day of exploring new neighborhoods and stop to do the puzzle-solving at local bars and restaurants.
The kits can be purchased at the Ueno Station pass office for ¥2,160. Unfortunately, it's only available until December 27, 2015.

With multiple languages and a variety of different games now available, there's nothing to stop you from pitting your brain against SCRAP's puzzle masters, except maybe a little claustrophobia. But even then, you'll be so engrossed, you won't feel like the walls are closing in on you. Unless, of course, they actually are…