Awesome Ukiyo-e Posters for Shibuya Bon Odori
The Shibuya Bon Odori, a popular summer festival is returning this year for an evening of lights, music and traditional dance. Although still in its 3rd year, for the last 2 years the posters for the event have been created by contemporary ukiyo-e artist Masumi Ishikawa.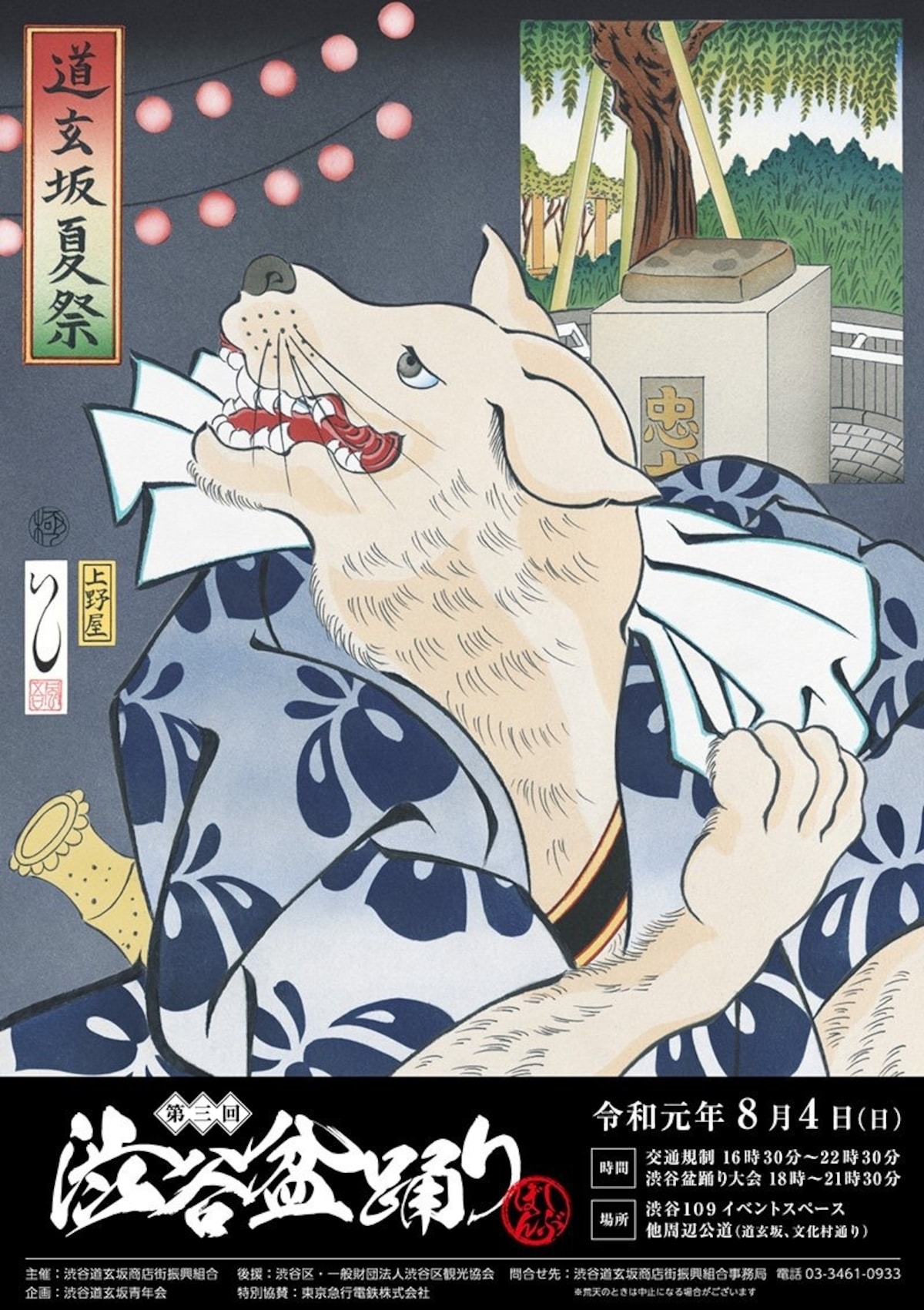 Typically held during the Bon season to honor one's ancestors, the Bon Odori dates back roughly 500 years. The dance involves people lining up and dancing in a circle around a high wooden scaffold known as a yagura.

Although Shibuya's Bon Odori is only turning three, its returning this year with even more energy than before: the yagura has been upgraded to one that is double-decker. Expect lanterns, food trucks and lots of people. The festival will be held in front of the 109 department store, and in the streets, which will be closed off to traffic between 4:30 p.m. – 10:30 p.m.

The 2019 Shibuya Bon Odori will be held on August 4 from 6:00 p.m. – 9:30 p.m.

For a closer look at some of the merch available along with the festivities, read the original story from our friends at Spoon & Tamago via the link below!