Eerily Awesome Post-Apocalyptic Art of Tokyo
Stories about the collapse of civilization and order seem to seduce us. As terrifying as the real thing would surely be, we love imagining our world destroyed. And Japanese illustrator Tokyo Genso excels at painting that picture for us. He creates lush CG illustrations of notable Tokyo landmarks that are in ruins and have been reclaimed by nature.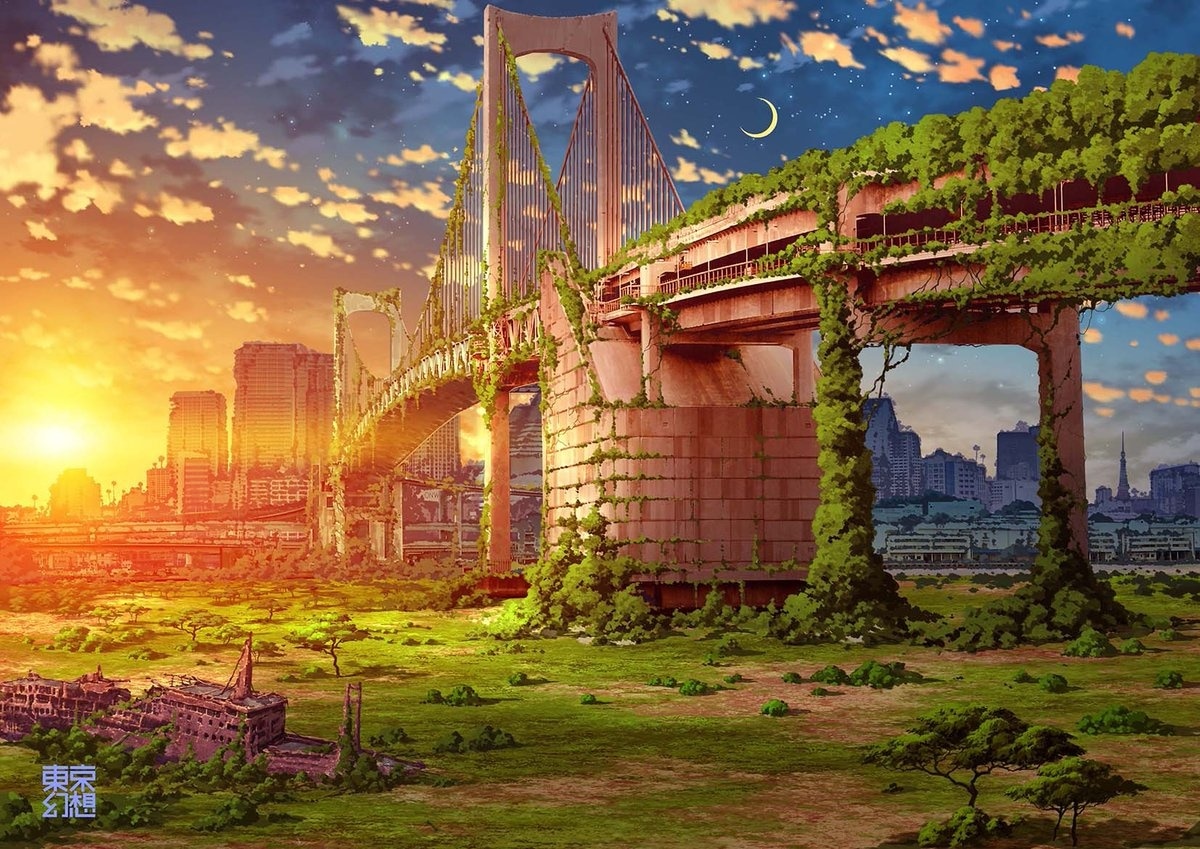 When he's not creating backgrounds for games and anime, CG artist Tokyo Genso imagines what parts of Tokyo, as well as other places around the world, would look like in post-apocalyptic settings. And his lush, detailed illustrations play right into our fantasies. It reminds me a bit of Hayao Miyazaki's post-apocalyptic world he depicted back in 1995 for this music video.

You can keep up with Tokyo Genso and his work on Twitter at @Tokyo_Genso.

Get a closer look at these amazing illustrations and read the original story from our friends at Spoon & Tamago via the link below!